Description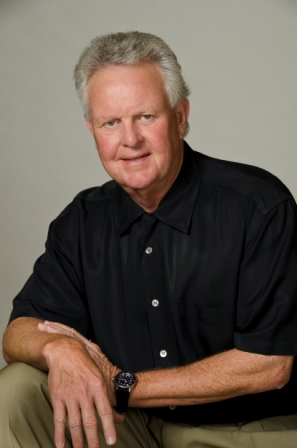 Gerald Daugherty grew up in the Houston area and was drafted out of high school by the Boston Red Sox baseball organization. He soon realized that an education was more obtainable than making it to the big leagues, returned to Austin, and graduated from the University of Texas in 1975. For the past 40 years Gerald has been a successful Austin businessman, owning and operating successful ventures including the Pleasant Valley Sportsplex. In 2009 he assembled a team of talented individuals and opened the highly successful Jack Allen's Kitchen Restaurant located in Oak Hill. In 2012 the second location was opened in Round Rock and in 2015 the third location was opened in the Davenport area at 360 and Westlake Dr.
For the past two decades, Gerald has continued to say that added roadway capacity and intersection improvements are the most important components of helping with our traffic. Removing lanes on major roads for buses, bikes, or any other idiotic idea needs to end if we are serious about our mobility crisis. In 2002, he was elected to the Travis County Commissioners Court bringing his passion for transportation advocacy and his belief that government can accommodate growth without continually having to raise the money from higher taxes. Increased revenue from new construction both residential and commercial should be the revenue source for that growth. *The only exception to this should be that voter approved debt may need to increase tax rates.* He served as Travis County Commissioner of Precinct 3 until 2008. He returned to the Commissioners Court in January of 2013 and continues to work to help keep county taxes at bay and to shape the future of transportation projects for the Travis County area.
Event Information:
Registration & networking runs from 11:30 AM to 12:00 PM with the program beginning at 12:00 PM and concluding promptly by 1:00 PM.
$25 Members & First-Time Guests/$30 Non-Members
Price includes: Choice of 4 lunch entrees, drink and complimentary parking.
Please make lunch checks payable to RCA PAC. The club is also accepting credit cards both at our website if you prepay and register (www.austinrepublican.org) and at the luncheon.

Late RSVP's will be accepted until the time of the event.
Upcoming Speakers:
November: Chairman of the Republican Party of Texas, James Dickey
* Please Note: This month's Luncheon is on Wednesday, October 4th.