Description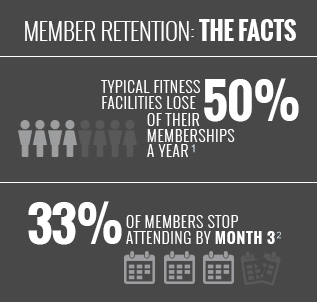 Join us for our "Relationships Beyond Memberships" seminar.
Our next business insights seminar is coming to you and we would love to see you there.
We will discuss the current key trends and drivers in the industry, and then offer a number of different strategies to turn these into opportunities for your facility to grow into a more profitable, resilient business.
This is a unique opportunity to learn more about a range of important topics, from engaging existing members to effective marketing. Spaces are limited – register now to ensure your spot!
Finally, this business seminar will feature a Les Mills MASTERCLASS. Please bring workout gear and get ready to enjoy a great session!
SCHEDULE
8:45 AM
Check-in – please bring your registration confirmation, either printed or on your smartphone.
9:00 AM - 11:45 AM Relationships Beyond Memberships Seminar – we will share a variety of insights, but don't hesitate to come with questions.
12:00 - 1:00 PM Les Mills BODYPUMP and GRIT MASTERCLASS
Jacki and Jeremiah, Les Mills Trainers & Presenters, will offer a demo of Les Mills BODYPUMP and GRIT. Following the demo, both Jacki and Jeremiah will speak on the education and research involved in both programs along with how to inspire and motivate members. Be sure to bring your workout clothing for this demo!