Description
RBF Executive Forum
Thursday, November 16, 2017
8:30 - 10:30 a.m.
Lessons Learned from Succeeding in a Declining Industry
Seth Obetz is the 4th generation leader in a company that started as a heating oil company - an industry which has been declining for decades. In facing this decline, Worley and Obetz had some tough decisions to make in order to survive and thrive. Through innovation, collaboration and a new business model, Seth and his team have become a strong and successful business with a bright future.
But it hasn't been easy, and there were lots of lessons learned along the way. Join us as Seth shares the journey of moving from decline to success.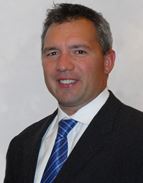 Seth Obetz is Vice Chairman of Worley & Obetz, Inc., founded in 1946 by Seth's Great Grandfather, Ray Worley. Today, Worley & Obetz is a total energy retailer providing bioheating oil, propane, gasoline, diesel, electricity, natural gas and HVAC services throughout Central PA. They have been ranked as one of the Top 50 Fastest Growing and Largest Privately Held Businesses in Central PA every year since 2004.
Seth is an owner of AMERIgreen Energy, a wholesale energy marketer in the Northeast and Mid-Atlantic, focusing on biodiesel, electricity, natural gas, energy efficiency and biodegradable lubricants. AMERIgreen Energy has been ranked in the top 10 Fastest Growing Companies in Central PA for four years.
Previously, Seth served as Manager with Arthur Andersen Business Consulting. He continues to support his community through involvement with various civic organizations and board positions including The Governor's Renewable Energy Council, the Penn Industrial Development Authority, Lancaster Chamber of Commerce Energy Task Force and the Keystone Innovation Zone, as well as national industry trade associations. Seth is the 2017 Chairman of Lancaster Heartwalk.
Seth holds a B.A. in Sociology and Business Administration from Western Maryland College, a Master's Degree in Organization Development from Temple University, and a certificate in Advanced Studies in Systems Dynamics from MIT.