Description
The most interesting and influential Canadian you've never met.




Shahrzad Rafati may be the most interesting and influential Canadian you've never met. An Iranian immigrant who came to Canada when she was 18, she now runs the 2nd largest video property in the world.

Online video will make up more than 82% of all consumer internet traffic by 2022 – and Shahrzad's Broadband TV is set to take it to the next level. She's shared the stage with Justin Trudeau and Marc Benioff and now she's coming to RBC Disruptors. Join us to find out what's next on Shahrzad's agenda.



Speaker
Shahrzad Rafati, Founder & CEO, BroadbandTV
@ShahrzadRafati | @BBTV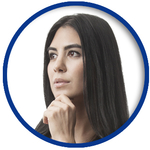 Shahrzad is the Founder and CEO of Broadband TV, a media-tech company that is advancing the world through the creation, distribution, management, and monetization of content. Headquartered in Vancouver, the company generates more than 38 billion monthly video impressions per month and is the world's third largest video property, after Google and Facebook, in terms of unique viewers. In addition to building an incredibly successful company that has experienced phenomenal growth, BBTV has a 0% pay gap between male and female employees, 43% of its employees are females and 46% of its managers are female managers.
Shahrzad actively pursues ways to encourage social change and is a champion for equality in all forms. She is passionate about job creation, education, and advancing opportunities for women, girls, and refugees. In September 2018, Prime Minister Justin Trudeau appointed her to represent Canada on the G20 Business Women Leader's task force, a global initiative to drive actionable, measurable, and results-driven solutions to impact women's economic empowerment. Shahrzad studied at the Sorbonne, and holds a B.Sc. in Computer Science from UBC.

WebEx call-in details
Please click here to be taken to the WebEx. This meeting will stream the audio via your computer or mobile device. If you experience any issues with WebEx Broadcast Audio, please dial in using the phone numbers provided.

In Canada and the U.S., please call 1-800 954 0695. The meeting number and access code is 219 268 91, and dial-in numbers are listed below.

NORTH AMERICA +1 800 954 0695
AUSTRALIA 1800703671
BARBADOS 18002030580
CHINA 8008190032
FRANCE 0800903331
HONG KONG 800962091
ITALY 800788948
LUXEMBOURG 80028158
TRINIDAD AND TOBAGO 18002030767
UNITED KINGDOM 08004960822