Description
Transoceanic shipping is changing exponentially
–

and Halifax is at the centre of this revolution.




Smart technologies are about to revolutionize shipping. Autonomous-driving ships. Ports powered by robots. Drones above every dock. Sensors in every container, transmitting data to end users around the world. The shipping industry, and ports everywhere, are on the cusp of the fourth industrial revolution, when cognitive and mobile machines, powered by data, will be as transformational in the 2020s as the launch of steamships was in the 1820s.

Every major port will be affected. If Halifax can embrace and harness the next shipping revolution, it could be well positioned to become the port of the future, and secure itself a place in the new digital economy.

Join us for a dynamic panel discussion with three leading experts at the forefront of this next wave.
Speakers
Moderator: John Stackhouse
Senior Vice-President, Office of the CEO, RBC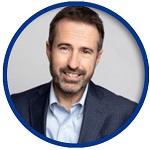 As Senior Vice-President, Office of the CEO, John advises the executive leadership on emerging trends in Canada's economy, providing insights grounded in his travels across the country and around the world. His work focuses on technological change and innovation, examining how to successfully navigate the new economy so more people can thrive in the age of disruption. Prior to joining RBC, John spent nearly 25 years at the Globe and Mail, where he served as editor-in-chief, editor of Report on Business, and a foreign correspondent in New Delhi, India. He is the author of three books and has a fourth underway.
Karen Oldfield
President and CEO, Halifax Port Authority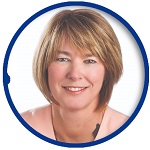 Under Karen Oldfield's leadership, the Port of Halifax team has transformed the traditional port business lines through a dynamic diversification strategy leading to a tripling of revenues. The Port of Halifax is a regional economic engine generating more than 12,400 jobs from port operations and contributing over $1.7 billion in annual economic impact. Ms. Oldfield is guiding the Halifax Port Authority as it develops a new infrastructure plan to maintain its strong position as Canada's Ultra Atlantic Gateway.
Todd M. Scott
Vice President Blockchain, Global Trade, IBM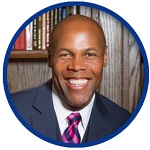 In February of 2018 Todd assumed the role as VP Blockchain Global Trade. In this capacity Todd has the responsibility for the global Go To Market strategy and Sales execution for The TradeLens and IFT Marketplace Platforms. Todd's present role caps a 31-year IBM career that began when he was recruited to IBM in July of 1988 after a brief and successful career in consumer banking for Wells Fargo.
Tom Sproat
Senior Director Network Development, Maersk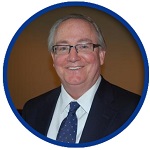 Tom is the Senior Director of Network Development for Tradelens. Tradelens is part of the Maersk global trade digitization strategy. The platform is a cooperation initiative between IBM and Maersk to reduce the inefficiencies that exist in our industry today. In this role Tom is focused on building out the network, and adding network members data such as terminal operators/inland carriers/and customs authorities globally onto the platform.
How to watch
Join us live at the Halifax Convention Centre - seats are limited!
To watch the event on Facebook Live, click here to like RBC on Facebook and stay tuned for the broadcast on April 3rd.
RBC employees can tune in via WebEx.
WebEx call-in details
Please click here to be taken to the WebEx. This meeting will stream the audio via your computer or mobile device.
If you experience any issues with WebEx Broadcast Audio, please dial in using the phone numbers provided.
In Canada and the U.S., please call 1-800-954-0647. The meeting number is 737 704 913, and dial-in numbers are listed below.
For international, see below:
Australia 1800-70-1952
Italy 800788076
China unified 800-870-0582
Luxembourg 800-28160
France 0800-914-638
Hong Kong 800-900-206
United Kingdom 0800-4960-822
Barbados 1800-203-0580
Trinidad and Tobago 1800-203-3954