Description
Toronto is poised to be the city of the future, and the world is watching.
Sidewalk Toronto – a joint effort between Waterfront Toronto and Sidewalk Labs – is expected to be revolutionary in building the digitally-connected "smart city" of the future. The project, located in Toronto's Eastern Waterfront (Quayside), will tackle the challenges of urban growth and aims to make Toronto the global hub for urban innovation.
We each create more than 500 megabytes of digital data per day. How can cities take advantage to build urban design with that data?
Join us on Jan. 17 from 9:00 a.m. - 10:00 a.m. (EDT) as we explore the implications of building a "smart city" with Dan Doctoroff, CEO of Alphabet's Sidewalk Labs.
Our Speaker
Dan Doctoroff, CEO, Sidewalk Labs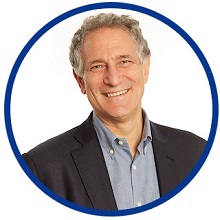 Dan is Chairman and CEO of Sidewalk Labs. He was President and Chief Executive Officer of Bloomberg L.P., the leading provider of news and information to the global financial community, until December 2014.
Prior to joining Bloomberg L.P., Dan served as Deputy Mayor for Economic Development and Rebuilding for the City of New York. With Mayor Michael R. Bloomberg, he led the city's dramatic economic resurgence, spearheading the effort to reverse New York's fiscal crisis after 9/11 through a five-borough economic development strategy.
Dan serves on the Boards of the University of Chicago, World Resources Institute, United States Olympic Committee, Bloomberg Philanthropies and Human Rights First.
How to watch
Join us live in person at the Waterpark Place auditorium, 88 Queens Quay W, Toronto.
To watch the event on Facebook Live, click here to like RBC on Facebook and stay tuned for the broadcast on January 17.
RBC employees can tune in via WebEx.
WebEx call-in details
Please click here to be taken to the WebEx. In Canada, please call 1-800-750-5849. The meeting number is 736 416 402, and dial-in numbers are listed below. If you have any issues, call WebEx support at 888-447-1119 and select option two.
For international, see below:
Australia 18 0070 2343
Italy 800788947
China unified 800 819 0030
Luxembourg 80028157
France 08 00 91 22 99
North America (backup) 647-722-9124
Hong Kong 800 930 845
United Kingdom 080 0528 4998