Description
Canada is in the midst of a quiet crisis.
And we need to wake up now. Digital technology is disrupting our workplaces. In Canada alone, 50% of jobs will be overhauled over the coming years.
In order to keep up, today's youth need to focus on developing skills that will be critical in the workplace of the future.
How are young people finding meaningful employment through skills development, and how are they navigating a changing world of work?
Join us on March 28 from 9:00 a.m. — 10:00 a.m. (EST) as we hear incredible stories from the front lines of the skills revolution – stay tuned for more info.
We are pleased to welcome RBC's President & CEO Dave McKay to kickoff the event with his reflections on how RBC's $500-million Future Launch initiative will act as a catalyst for change.
Our Speakers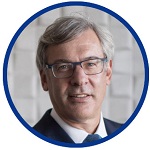 Dave McKay
President & CEO, RBC
Dave McKay is President and CEO of RBC, Canada's biggest bank, and one of the largest in the world based on market capitalization. Dave is credited with helping transform the bank's retail division and introduce new technology that has enabled RBC to adapt and evolve to rapidly-changing consumer demands.
We'll be joined by three dynamic pairs from:



How to watch
Join us live in person at the Waterpark Place auditorium, 88 Queens Quay W, Toronto.
To watch the event on Facebook Live, click here to like RBC on Facebook and stay tuned for the broadcast on March 28th.
Online streaming and call-in details
We have upgraded our streaming capabilities and moved away from WebEx, which will now act as an audio-only backup for the stream.
Click on this link to stream the event live via webcast. Registration required. No telephone number is necessary, you can simply watch and listen from your computer.
Audio only: In Canada, please call 1-800-908-9238. The meeting number is 736 653 544, and dial-in numbers are listed below. If you have any issues, call WebEx support at 888-447-1119 and select option two.
For international, see below:
Australia 18 0070 1937
Italy 800785882
China unified 800 819 0037
Luxembourg 80028157
France 08 00 91 35 54
North America (backup) 647-722-9110
Hong Kong 800 930 845
United Kingdom 080 0528 0984