Description
Digital disruption has made its way onto the football field.
The NFL no longer limits itself to one day per week in your living room and the standard football season. With a strong focus on digital innovation and content, the league is thinking outside its traditional tv fanbase to reach new global audiences, advance ad tech and repackage footage for a younger and less linear audience.
Join us on Feb. 22 from 9:00 a.m. - 10:00 a.m. (EST) as we dig into the NFL's exciting digital content business model.
Our Speaker
Maryann Turcke, President, Digital Media and NFL Network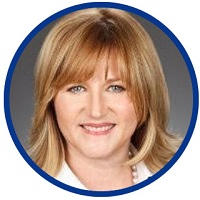 As President, Digital Media and NFL Network, Turcke is responsible for leading the operations of the NFL Network, as well as overseeing NFL owned and operated media assets including NFL Films, NFL Digital and NFL.com. She also oversees digital product development and executes against the NFL's content strategy and roadmap.
Previously, Turcke served as President of Bell Media, a division of Bell Canada, where she successfully led Canada's largest media company and was responsible for their flagship television channels and annual revenues of more than $3B (CAD).
Turcke is on the board of the SickKids Foundation, Toronto Argonauts GP Inc., and Greenwood College School. She holds a Bachelor of Civil Engineering from Queen's University in Kingston, Canada, a Master of Engineering from the University of Toronto, and a Master of Business Administration from Queen's University.
How to watch
Join us live in person at the Waterpark Place auditorium, 88 Queens Quay W, Toronto.
To watch the event on Facebook Live, click here to like RBC on Facebook and stay tuned for the broadcast on February 22nd.
RBC employees can tune in via WebEx.
WebEx call-in details
Please click here to be taken to the WebEx. In Canada, please call 1-800-750-5849. The meeting number is 734 931 998, and dial-in numbers are listed below. If you have any issues, call WebEx support at 888-447-1119 and select option two.
For international, see below:
Australia 18 0070 2183
Italy 800788076
China unified 800 870 0582
Luxembourg 80028160
France 08 00 90 58 32
North America (backup) 647-722-9143
Hong Kong 800 900 872
United Kingdom 080 0528 0983