Description
In any given year, 1 in 5 Canadians experiences a mental illness or addiction problem.
By the time Canadians reach 40 years of age, 1 in 2 have—or have had—a mental illness.

After years of evolving perceptions, most people now understand that mental health is equally important as physical health, and how the two are linked.

Forget fitness trackers and meal planners. New technologies are helping transform the way we treat our minds, just as we've done with our bodies. So how is the mental health sector itself adapting to these new digital tools and platforms?

Join us as we discuss mental health in the workplace, how technology is disrupting and improving traditional treatments, and how the self-care movement is teaching us that mental health is health.
Speakers
Silken Laumann
Olympian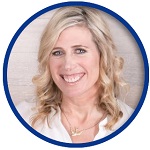 In May 1992, just 10 weeks before the Olympic Games, Silken Laumann was injured in a brutal rowing accident that left her right leg shattered and useless. Reigning world champion in Single Sculls rowing, Silken was told by doctors she might never row again.
Twenty-seven days, five operations, and countless hours of gruelling rehabilitation later, Silken was back in her shell, ready to pursue her Olympic dream. When the starter's pistol rang out on August 2, 1992, Silken made the greatest comeback in Canadian sports history, winning the bronze medal for Canada, and capturing the hearts of a nation.
Silken retired from rowing in 1999 with three Olympic medals, and since then has continued to inspire, encouraging people to dream, live in the moment and embrace failure as a stepping stone to success.
Samuel L. Duboc
Chair & CEO, MindBEACON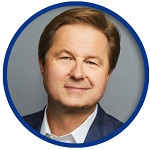 Sam Duboc's career is marked by his passion for entrepreneurship, his ingenuity and corporate and community leadership. Sam has founded and led several successful Canadian businesses, including the Loyalty Group (parent company of the AIR MILES Rewards Program), Edgestone Capital, and Elkland Capital. Passionate about social change, Sam has also led several respected social innovation organizations, including Pathways to Education Canada and LEAP: The Centre for Social Impact. Sam is the Chair & CEO of MindBEACON Group, which encompasses leading psychology clinic network CBT Associates and the BEACON™ digital therapy platform, with the aim to bring equal access to effective mental health care to all Canadians.
Dan Seider
CEO, Stigma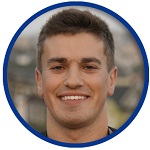 Dan Seider is the founder of Stigma, a company using artificial intelligence to automatically track and improve people's wellness. Stigma is funded by early Facebook executives who are on a mission to end depression. Previously, Dan built the #1 rated manual mood tracker on the App Store, supporting 250k people. Inspired by his personal mental health challenges, he is creating a world designed to optimize his wellness.
How to watch
Join us live in person at the Waterpark Place auditorium, 88 Queens Quay W, Toronto.
RBC employees can tune in via WebEx.
WebEx call-in details
Please click here to be taken to the WebEx. In Canada, please call 1-800-734-8592. The meeting number is 734 186 456, and dial-in numbers are listed below. If you have any issues, call WebEx support at 888-447-1119 and select option two.
For international, see below:
Australia 18 0070 2315
Italy 800785882
China unified 800 870 0005
Luxembourg 80028157
France 08 00 90 58 32
North America (backup) 647-722-9136
Hong Kong 800 900 873
United Kingdom 080 0496 0830
Trinidad and Tobago 1800 203 0767