Description
There's no straight path when scaling.
Scaling a company can be a leader's toughest challenge. It requires grit, focus and the ability to make tough decisions while weathering the growing pains.

Join us on Wednesday, July 18 from 9:00 a.m. to 10 a.m. ET for a conversation with two experienced Silicon Valley tech leaders who've steered companies through the challenges of scaling up.
Jennifer Tejada is CEO of PagerDuty, which empowers over 10,000 companies including eHarmony, Slack and Lululemon with intelligent insights into critical disruptions before they impact the customer. Chris O'Neill is CEO of Evernote, the app tackling today's information overload by allowing its 220-million users to capture, store and share notes. Our guests will share what they've learned leading technology companies through growth and profitability, and what Canadian companies need to consider when transforming from startup to scale-up.
Speakers
Chris O'Neill
CEO, Evernote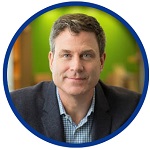 Chris O'Neill is a technology industry leader with decades of experience building and growing successful products, brands and teams. Chris draws on his experiences growing up in small-town Canada and the strong work ethic that instilled to make his way to become one of Silicon Valley's most sought-after leaders of some of the world's most beloved brands.

Currently Chairman, President & CEO of Evernote, he is tackling the challenge of elevating a beloved globally recognized brand into a productivity powerhouse beyond its already sizeable 220M member base. Prior to Evernote, Chris held a variety of executive-level roles at Google, coaching multiple teams to success.

Jennifer Tejada
CEO, PagerDuty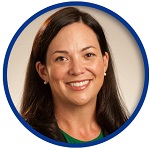 Jennifer Tejada is CEO of PagerDuty. Under Jennifer's leadership, PagerDuty has raised over $80 million from investors including Accel, Bessemer and Andreessen Horowitz, to accelerate the growth of digital operations management for businesses. She has led the global expansion of the company, opening offices in Australia and the UK, as well as significant growth in its workforce and customers, including over half of the Fortune 100. PagerDuty has been named a fastest growing company by the Inc 500 and has been included in the Forbes Cloud 100 and Deloitte Fast 500 lists in both 2016 and 2017.
Jennifer is a veteran software industry executive and business leader. Her 25 years of experience is unique, spanning mass consumer products to disruptive cloud and software solutions. She has a successful track record in product innovation, optimizing operations and scaling public and private enterprise technology companies.
How to watch
Join us live in person at the Waterpark Place auditorium, 88 Queens Quay W, Toronto.
To watch the event on Facebook Live, click here to like RBC on Facebook and stay tuned for the broadcast on July 18th.
RBC employees can tune in via WebEx.
WebEx call-in details
Please click here to be taken to the WebEx. In Canada, please call 1-877-954-0629. The meeting number is 739 340 341, and dial-in numbers are listed below. If you have any issues, call WebEx support at 888-447-1119 and select option two.
For international, see below:
Australia 18 0050 7915
Italy 800788945
China unified 800 819 0037
Luxembourg 80028157
France 08 00 91 38 49
North America (backup) 647-722-6853
Hong Kong 800 900 141
United Kingdom 080 0528 0641