Description
Amazon Alexa is on a mission to show the world what can be done with the power of voice – but are we ready for a voice-first world?
Smart speakers are one of the fastest-adopted devices in history. Deloitte Global predicts that the industry for smart speakers will be worth US $7B in 2019, and demand could potentially eclipse that of smartphones.
How to explain this exponential growth curve? Ease of use. As humans communicate with one another using voice, it makes for the most natural user interface and eliminates any technology-related learning curve.
The world leader in this sector, Amazon Alexa has mastered 25,000 skills since first launching in 2014: she's living in our home appliances, smart thermostats and even automobiles. The company is moving onto other frontiers, such as the hospitality, food and beverage, education and healthcare industries. The vision: Alexa is everywhere and anywhere you're going to be.
So what should we think about in terms of how voice tech is changing – and will change – the world around us?
Join us for a conversation with Canada's own Al Lindsay, a voice pioneer who has been instrumental to creating and scaling Alexa. We'll hear about how Amazon is building the next generation of voice-first user experiences, and the wider implications as voice disrupts every sector.
Speaker
Al Lindsay, Vice-President, Alexa Engine Software, Amazon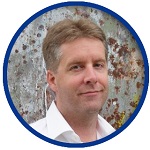 Al has been at Amazon for 14 years. He is currently the Vice President of the Alexa Engine, the cloud based software service that powers the Alexa experience. Prior to this role he led Alexa software development and science from the inception of the project (2011) through 2016. From 2008 to 2011 Al was Director of Amazon Prime technology. He also held roles as Managing Director of Amazon's EU DVD Rentals business, and Senior Manager of Retail Software Development.
Before joining Amazon, Al was the Director of Engineering 3 different startups in the telecom Operational Support Software and Network Management industry ( Eftia OSS Solutions – 1997-2000, Akara Networking (Ciena) – 2000-2002, and Nakina Systems – 2002-2004). Al started his career as a software engineer at Bell Northern Research (Nortel). He holds a Bachelor of Mathematics, Honors, in Computer Science from the University of Waterloo.
How to watch
Join us live in person at the Waterpark Place auditorium, 88 Queens Quay W, Toronto.
To watch the event on Facebook Live, click here to like RBC on Facebook and stay tuned for the broadcast on March 28th.
RBC employees can tune in via WebEx.
WebEx call-in details
Please click here to be taken to the WebEx. This meeting will stream the audio via your computer or mobile device. If you experience any issues with WebEx Broadcast Audio, please dial in using the phone numbers provided.
In Canada and the U.S., please call 1-877-754-1382. The meeting number is 735 708 395, and dial-in numbers are listed below.
For international, see below:
Australia 1800-70-2343
Italy 800788945
China unified 800-870-0582
Luxembourg 800-28157
France 0800-903-3331
Hong Kong 800-964-224
United Kingdom 0800-528-0983
Barbados 1800-203-0580
Trinidad and Tobago 1800-203-3954