Description
Diversity fosters innovation.
According to Harvard Business Review, recent research has shown that diversity unlocks innovation and drives market growth. Companies with higher levels of diversity gain more revenue from new products and services.
Having diverse voices also introduces new perspectives. One PWC study states that 85% of workers value inclusion over other elements of work, including pay and promotion. Celebrating differences gives employees the tools needed to succeed and helps create morale and a motivated workforce.
Join us on June 20th from 8:30 a.m. – 9:30 a.m. (ET) to hear insights from successful Canadian entrepreneur and leading voice in the LGBTQ+ community, Dax Dasilva. He sees diversity as a strength and uses it as a tool to empower his team, community, and contribute to Lightspeed's bottom line.

And in celebration of Pride month, special guest RBC CEO Dave McKay will kick off the event highlighting RBC's commitment to diversity and inclusion.
Speakers
Dax Dasilva
Founder & CEO, Lightspeed
Founder, Never Apart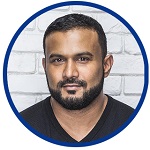 Dax Dasilva is the creative mind behind Lightspeed's suite of retail, hospitality and eCommerce tools. Founded in 2005, Lightspeed develops a cloud-based commerce platform used by over 50,000 customers worldwide to run better businesses and process over $15 billion in transactions annually. In 2015, Dax also founded Never Apart, a cultural non-profit determined to bring about positive social change and unity through original programming with global reach and impact. Housed in Lightspeed's former offices, Never Apart cultivates a diverse following and has welcomed thousands into its 12,000 square foot space.
Dave McKay
President & CEO, RBC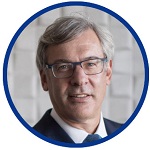 Dave McKay is President and CEO of RBC, Canada's biggest bank, and one of the largest in the world based on market capitalization. Dave is credited with helping transform the bank's retail division and introduce new technology that has enabled RBC to adapt and evolve to rapidly-changing consumer demands.
Agenda
7:30 - 8:30 a.m. - Networking Breakfast
8:30 - 9:15 a.m. - RBCDisruptors event with Dave McKay and Dax Dasilva
How to watch
Join us live in person at the Waterpark Place auditorium, 88 Queens Quay W, Toronto.
To watch the event on Facebook Live, click here to like RBC on Facebook and stay tuned for the broadcast on June 20th.
RBC employees can tune in via WebEx.
WebEx call-in details
Please click here to be taken to the WebEx. In Canada, please call 1-877-768-8804. The meeting number is 734 310 451, and dial-in numbers are listed below. If you have any issues, call WebEx support at 888-447-1119 and select option two.
For international, see below:
Australia 18 0070 1937
Italy 800788076
China unified 800 819 0032
Luxembourg 80028158
France 08 00 91 46 38
North America (backup) 647-722-6854
Hong Kong 800 900 141
United Kingdom 080 0528 0985