Description
Cryptocurrencies have the potential to disrupt, decentralize and democratize the future of money.
But can they survive the hype cycle as viable currency for the long-term?

Join us on April 26th from 9:00 a.m. – 9:45 a.m. (ET) for a dynamic discussion with three experts in the crypto/blockchain space.

This isn't your typical Crypto 101 conversation...
Speakers
Hilary Carter
Director of Research, Blockchain Research Institute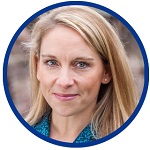 Hilary Carter is the Director of Research at the Blockchain Research Institute, a multi-million dollar global think-tank. Hilary has built a team of 50 thought leaders in blockchain technology to conduct the definitive investigation into blockchain applications, use cases, and strategy, world-wide. Hilary's career began at RBC Dominion Securities in Private Client Wealth Management. She went on to the RBC DS Corporate Finance division in London, England while studying at the London School of Economics. She recently published a case study on a blockchain competitor to Facebook – the AKASHA Project - for the Blockchain Research Institute. She is one of the few women to earn the Certified Bitcoin Professional designation.

Christian Lassonde
Founder & Managing Partner, Impression Ventures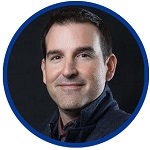 Christian is the founder and managing partner of Impression Ventures, a VC firm focused on investing in Seed and Series A deals in the fintech sector. Lassonde is a founder, having built and sold Virtual Greats, a luxury online IP rights broker, and Millions of Us, a digital agency. Christian spent a decade in San Francisco building software for Second Life, LucasArts and Electronic Arts and selling solutions to Sony, Nike, Warner Brothers, General Motors, Coke, Intel and many more Fortune 500 companies. Mr. Lassonde is a Vice Chair at SickKids Foundation, on the Boards of FINAEO Inc., Western University and TFS. He received an MBA from the University of San Francisco and a B.E.Sc. and a B.Sc. from Western University.
Matthew Spoke
CEO and Co-Founder, Nuco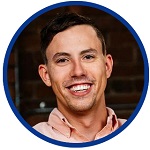 Matthew Spoke, CEO and Co-Founder of Nuco, is a CPA who started his career at Deloitte, and subsequently founded the Deloitte blockchain team known as Rubix. Having spent the past 3 years working exclusively in the blockchain space, he's established industry-leading expertise and committed his professional career to seeing blockchain technology achieving its full potential within enterprise markets. Matt has worked closely with some of the world's leaders on this topic, receiving global recognition in the form of conference keynotes, article mentions/quotes, and sought after thought leadership. Matt is also a Founding Steward of the Muskoka Group, a Fintech Advisor to the Ontario Securities Commission, and a Founding Board member of the Enterprise Ethereum Alliance.
How to watch
Join us live in person at the Waterpark Place auditorium, 88 Queens Quay W, Toronto.
To watch the event on Facebook Live, click here to like RBC on Facebook and stay tuned for the broadcast on April 26th.
RBC employees can tune in via WebEx.
WebEx call-in details
Please click here to be taken to the WebEx. In Canada, please call 1-877-283-4159. The meeting number is 732 782 709, and dial-in numbers are listed below. If you have any issues, call WebEx support at 888-447-1119 and select option two.
For international, see below:
Australia 18 0070 2315
Italy 800788949
China unified 800 819 0030
Luxembourg 80028160
France 08 00 91 90 92
North America (backup) 647-722-9118
Hong Kong 800 962 091
United Kingdom 080 0528 0983