Description
It's time to confront bias in AI.
Artificial intelligence is making its way into institutions, from policing and the courts to insurance firms, hospitals and the education system, and a trend is emerging: AI isn't a neutral operator.
It's being developed by a small group of people, primarily concentrated in nine global companies. They tend to be affluent, highly educated and almost entirely male. Unconsciously, they are passing their own values into the AI systems they are programming.
It's time to confront bias in AI. Join us as we discuss the societal and ethical implications of artificial intelligence, and how the decisions we make in the next few years will have profound effects on our society for generations to come.
Panelists
Dr. Foteini Agrafioti, Head & Co-Founder, Borealis AI and Chief Science Officer, RBC
@FAgrafioti | @BorealisAI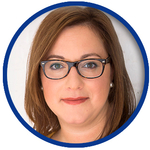 Dr. Agrafioti is the Chief Science Officer at RBC and Head of Borealis AI, RBC's Research Institute in Artificial Intelligence. She is responsible for the bank's intellectual property portfolio in the fields of AI and machine learning.

Prior to joining RBC, Foteini was the CIO at Architech, an enterprise software company, where she led Architech Labs. She also founded and served as CTO at Nymi, a biometrics security company and maker of the Nymi wristband. Foteini is an inventor of HeartID, the first biometric technology to authenticate users based on their unique cardiac rhythms. Her work in this area earned her the "Inventor of the Year" award in 2012 by the University of Toronto, where she received her PhD in Electrical and Computer Engineering. In addition to her leadership roles, she is a TED speaker and serves on the editorial review boards of several scientific journals. Foteini was named one of Canada's "Top 40 Under 40" in 2017.

Dr. Elissa Strome, Executive Director, Pan-Canadian AI Strategy, CIFAR
@CIFAR_News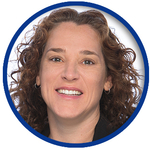 Elissa was appointed Executive Director of the Pan-Canadian AI Strategy in January 2018. Elissa completed her PhD in Neuroscience from the University of British Columbia in 2006. Following a post-doc at Lund University, in Sweden, she decided to pursue a career in research strategy, policy and leadership. From 2008 – 2015 she held senior leadership positions at University of Toronto's Office of the Vice-President, Research and Innovation, advancing major institutional strategic research priorities, including establishing and leading the SOSCIP research consortium. At CIFAR, she is working with the three AI Institutes in Edmonton (Amii), Montreal (Mila), and Toronto (Vector Institute) and researchers across the country to advance Canada's leadership in AI research and Innovation.
Dr. Layla El Asri, Research Manager, Microsoft Research Montréal
@ElAsri_Layla | @MSFTResearch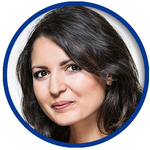 Layla El Asri is a Research Manager at Microsoft Research Montréal. The goal of this lab is to teach machines to think, reason, and communicate. Layla completed a Ph.D. in computer science at Université de Lorraine in France in 2016. Her Ph.D. was a joint project between Université de Lorraine and Orange Labs, the research and development branch of Orange, a French telecommunication company. Her research focused on learning the parameters of reinforcement learning for dialogue systems and she proposed novel methods to learn a reward function from a set of dialogues which were rated by humans. She also worked on learning an interpretable representation of the state space. Her main research interests are currently: the evaluation of dialogue systems, offline learning on human-human dialogues, and multi-modal dialogue.
How to watch
This event is being broadcast live from C2 in Montréal.
To watch the event on Facebook Live, please register on Eventbrite to receive a link closer to the date.