RBA Master Trainer & Practitioner Conference

Monday, April 25, 2016 from 8:30 AM to 4:30 PM (EDT)
Event Details

Overview
This event kicks off an open Results-Based Accountability community of practice in Vermont, bringing together a diverse group of trainers and practitioners to discuss the unique opportunities and challenges of the accountability movement in the state, gain practical skills in the application of RBA, and identify opportunities for mentorship.
Background
Vermont has emerged as an international leader in government and social sector accountability. Hundreds of individuals have been trained in the basic concepts of results-based accountability, with many in our community completing  the Training of Trainer program. Individuals and groups are leading their own organizations internally to integrate accountability into organizational DNA. The state legislature has passed the "Outcomes Bill" (Act 186), and begun to integrate RBA into the very way the state does business. Thanks to collaborations and initiatives like Vermont Insights and the Vermont Data Collaborative, there is renewed commitment to statewide data collection and accessibility. It is increasingly possible for communities to take ownership of their own data and indicators. 
Over the past few months Benchmarks and Vermont Accountability Group have engaged in strategic thinking about the long-term course of RBA in Vermont. We identified a need for a broad, open RBA learning community available to state partners, mission-driven organizations, and RBA trainers both within organizations and working independently.
Agenda
8:30 - 9:00 Registration, light breakfast and networking
9:00 - 10:00  RBA in Vermont and Beyond Update and discussion
10:15 - 12:00 Skill Building 1 - Choose one:
RBA for Strategic Planning with Chris Meehan, Vermont Foodbank

Facilitator's Track: Principles of Adult Learning and Facilitation with Kim Lier, Marlboro College Center for New Leadership
12:15 - 1:00 LUNCH and NETWORKING
1:15 - 3:00 Skill Building 2 - Choose one:
RBA and Collective Impact: The role of trust in developing shared measurement systems with Jodi Clark, Global Roundtable Leadership and Erica Campbell, Vermont Farm to Plate

Facilitator's track: Navigating the Nuance with Dru Roessle, Vermont Agency of Human Services and Kate McGowan, United Way of Addision County and Benchmarks for a Better Vermont
3:15 - 4:15 RBA Clinic - Sourcing collective experience and wisdom
4:15 Closure, RBA mentoring match-making and kick offs
Networking Dinner
At 6pm we will continue the accountability conversation and networking over dinner at a location TBA. Please RSVP in your registration or by emailing Hillary Boone at hboone@gradschool.marlboro.edu.
Who Should Attend?
A working understanding of RBA is a prerequisite for attendance at this event. The event is focused on accountability in Vermont, and as such will be most useful to those working on issues of accountability and performance within the state. 
Location
The event will take place in Waterbury, Vermont at the Fox Conference Center, 280 State Drive, on the second floor above the main entrance of the "A" Building. We are excited to utilize this new space!
Facilitators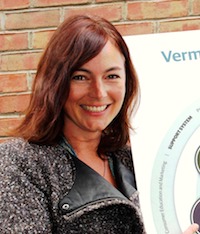 Erica Campbell is the Farm to Plate Network Director at Vermont Sustainable Jobs Fund, the backbone organization or the 350+ member Farm to Plate Network, the collective impact network responsible for implementing the statewide Farm to Plate Strategic Plan. Her work has spanned many integrated planning and policy areas, including food systems, community development, education, transportation, and climate change. Prior to joining VSJF, Erica worked at the Center for an Agricultural Economy in Hardwick, where she led the development of the Regional Food System Plan for Vermont's Northeast Kingdom. She also worked for consulting firm RSG, Inc., assisting state and regional agencies throughout the country in developing strategic plans and performance measures. She holds a Master of Science in Community Development & Applied Economics from the University of Vermont.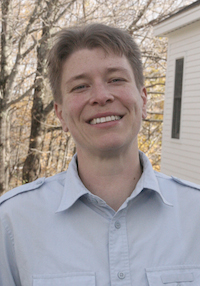 Jodi Clark is an experiential educator and community steward. She holds an MA in Theatre Education from Emerson College and an MSM in Managing Mission Driven Organizations from Marlboro College Graduate and Professional Studies.  Her passion is for working in service of collaborative teams and organizations from diverse sectors through trainings, facilitation, and soulful outcome measurement.  She works to cultivate joyful rigor in workspaces and organizational culture drawing upon tools from interactive improvisational theater, martial sword practice, and nature based leadership practices, in concert with more "traditional" tools from Results Based Accountability, project management and program development. She is a team member with Global Round Table Leadership and currently serves on the faculty of Marlboro College Graduate and Professional Studies, is a Core Consultant with the Center for New Leadership, and is a founding board member of Wolfgard Northeast.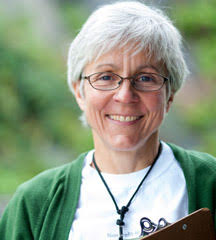 Kim Lier is the Teaching and Learning Specialist with the Center for New Leadership (CNL) at Marlboro College Graduate and Professional Studies. She coordinates CNL's Nonprofit Management Certificate program and the Board Leadership Institute with its companion Get on Board Fellows program. Kim is endlessly curious about all aspects of teaching and learning. Her experience in the field of education includes language teaching, program administration and teacher training. In 1982 she went to Japan and spent three years teaching English to children, high school students and adults. Upon returning to North America, Kim started teaching Japanese, initially at the junior and senior high school level in Indianapolis and later at two community colleges in North Vancouver, B.C.. These experiences generated so many questions about teaching and learning that she enrolled in the School for International Training (SIT) where she received a Master's degree in teaching. She stayed at SIT and continued her fascination with teaching and learning as a Project Manager for the Center for Teacher Education, Training and Research. During this time she returned to Japan to teach in and administer the final two years SIT's Intensive English Program at Tokyo Jogakkan Junior College. Most recently Kim has taught Japanese at Marlboro College, conducted training for public school teachers in Massachusetts, and helped develop a teacher-training course for a major publisher.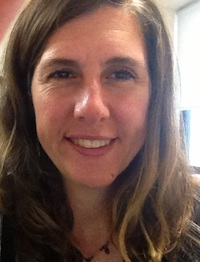 Chris Meehan, Vermont Foodbank Chief Community Impact Officer.
During her eight years at the Vermont Foodbank, Chris Meehan has played a leadership role in all aspects of the organization. Specifically, she is responsible for supporting and managing Network Partner food distribution activities and developing, implementing, and managing programs outside of basic food distribution, such as Community Kitchen Academy, VT Fresh and VeggieVanGo. Chris' broad and deep experience includes twenty-five years as a manager—over twenty of which have been in nonprofit program administration, fundraising, and senior management in Vermont and Rhode Island. She has spent fifteen of those years in food banking. In her quest to better understand the impact of the work of the Vermont Foodbank, Chris began learning about Results Based Accountability. During 2014, her team began to use the RBA framework to evaluate several of the Foodbank's programs. In 2015, Chris created a step-by-step guide for her organization to use RBA for strategic planning. The Foodbank is now in the midst of using that guide for its strategic planning process.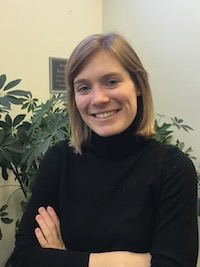 Dru Roessle is the Performance Improvement Manager at the Agency of Human Services. She has worked with Results-Based Accountability for two years to embed a culture of accountability. Dru is a certified trainer in Results-Based Accountability and manages a multi-site Results Scorecard contract. Across the Agency and within Departments, Dru works with a network of leaders, planners, program managers, and community partners to improve performance management practices. Additionally, she works with government, legislative, and cross-sector leaders to drive an innovative culture of shared accountability in Vermont. She graduated from the University of Vermont in 2011 with a Bachelor of Arts degree in English and Women's and Gender Studies. Prior to her work with the Agency of Human Services, she joined Governor Shumlin's Office in 2011 to primarily manage constituent relations, referrals, and communication as Constituent Correspondent, and strengthen legislative tracking and communication for the administration and cabinet as Legislative Aide.
Convener
Marlboro College Center for New Leadership: Benchmarks for a Better Vermont and the Vermont Accountability Group
Thanks to Our Funders
AD Henderson
When & Where

Fox Conference Center
280 State Drive
Waterbury, Vermont


Monday, April 25, 2016 from 8:30 AM to 4:30 PM (EDT)
Add to my calendar
Organizer
Benchmarks for a Better Vermont

Benchmarks for a Better Vermont (BBVT) at Marlboro College is the foremost provider of Results-Based Accountability™ (RBA) training and coaching in northern New England. BBVT guides nonprofits, public agencies and the philanthropic community in their efforts to use RBA to strengthen their ability to measure progress, strengthen outcomes, and contribute to collective impact on key issues.
Through BBVT, seasoned RBA trainers and coaches offer a full menu of RBA training and consulting.  These range from half-day introductory sessions to training and coaching packages tailored to support organizations or coalitions through the process of infusing RBA thinking and doing throughout planning, implementation, and assessment of programs and collaborative initiatives.

For more information, contact Hillary Boone, Program Manager
Web: hboone@marlboro.edu  Phone: 802.274.9792  Email: hboone@marlboro.edu