Description

Razor Chic of Atlanta Summer Tour - Charlotte, NC - September 18, 2017



Take your hair styling skills to another level in 2017 by registering for the Razor Chic of Atlanta Hands-on and/or Look & Learn classes now on tour this Summer! Finally, hairstylists across the country will receive the opportunity to launch themselves into 6-figure status when they Master the Art of Camouflage by concealing thinning edges and bald spots with Razor Chic's signature Pixie Cut technique. Razor Chic and her BOMB Salon Team will stand by your side every step of the way, coaching and interacting with you to ensure that you grasp the lessons taught from root to tip!

PLUS, you'll not only learn the art of camouflaging your client's trouble spots but you'll also learn all about the Nouritress Professional Hair Rehab & Hair Loss System– a complete system to triple your salon revenues while restoring the crowns of your clients! This system is brought to you by Tour Sponsor Nouritress, a leading hair restoration product line created and developed in 1998 by licensed cosmetologists who performed services on multicultural women, who experienced hair thinning & hair loss and wanted to regrow their hair.


Hands-On Class:
10am - 3pm
Regular Price: $399
Student Discount: $249

Look & Learn Class:

Regular Price: $199
Student Discount: $129


Enrolled Students Must Bring the Following Items to Class:
Shears

Clippers

Trimmers

Cutting Combs

Mannequin Head

Tripod

Surge Protector

** All class registration fees must be paid in full prior to scheduled class dates. Class registration fees are non-refundable. **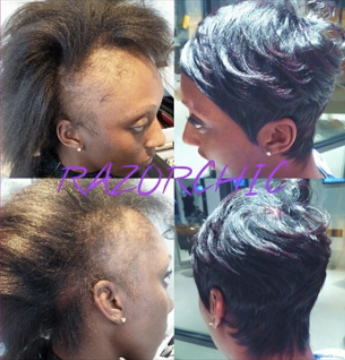 Classes will start on time. No recording allowed. You may take pictures only.
Refund Policy: All sales are final. Refunds will only be provided in the event of a class cancellation. If a class is missed the attendee has 1 (one) year, from the date of missed classes, to reschedule for a class of equal or lesser value.