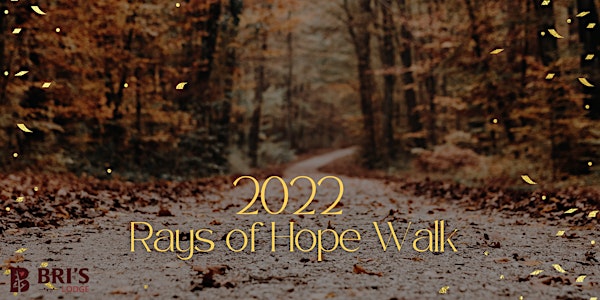 Rays of Hope Walk 2022
Join Bri's Lodge for our 2022 Rays of Hope Walk on Saturday, October 1st at the Sartell Community Center! A fun, family-friendly event!
When and where
Location
Sartell Community Center 850 19th Street South Sartell, MN 56377
About this event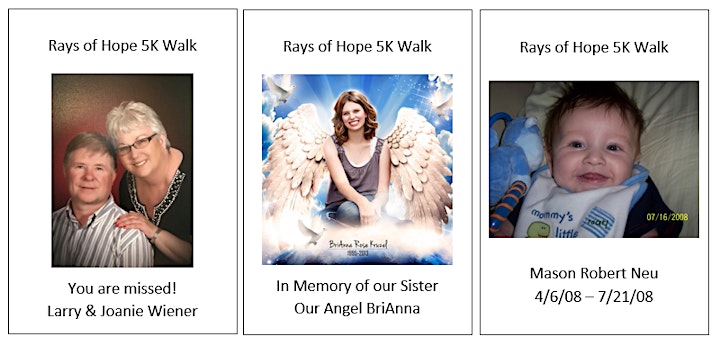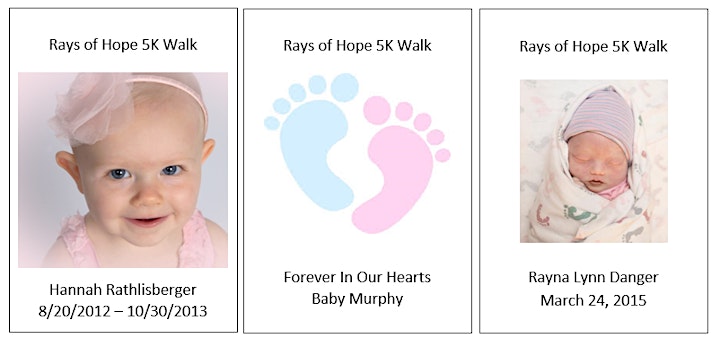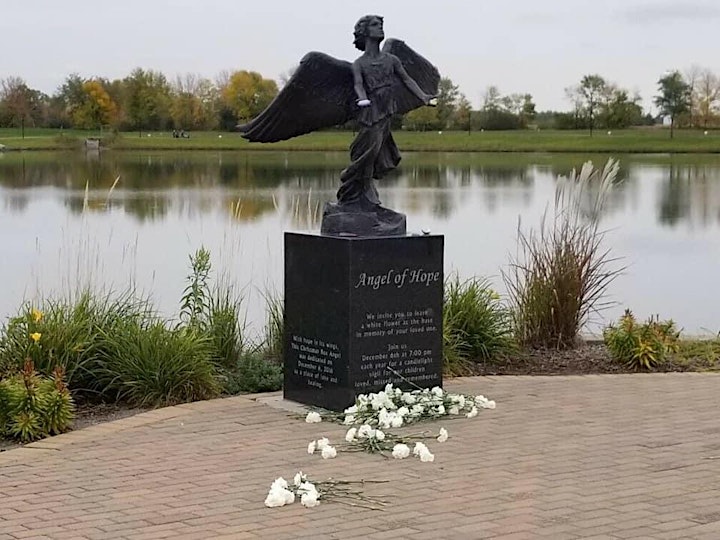 What Would Bri Do, Inc - Bri's Lodge will be hosting their 6th Annual Rays of Hope Walk! Saturday, October 1, 2022, starting at 8:30 am at Sartell Community Center!
The Rays of Hope Walk supports our mission "What Would Bri Do helps individuals cope with loss, supports their healing, nurtures their physical and emotional well-being and brings hope for the future – no one should grieve alone." WWBD is committed to building a space for those who are grieving. We are currently providing companioning and support groups to be sure that no one grieves alone.
Registration will start at 8:30am at the Sartell Community Center
Family Activities will be held from 9 am - 10 am
Remembrance Ceremony will start at 10 am
Walk will begin at 10:30 am - If it rains the Remembrance Ceremony and walk will take place inside
The cost of the event will be $25 per adult and will include a walk t-shirt. Junior ages 13-17 are $10 and includes a t-shirt. Children 12 and under will be able to participate for free but no t-shirt will be included. When each adult registers you will be prompted to enter the name of the person you are walking in memory of.
DUE TO INVENTORY SHORTAGES, REGISTRATIONS AFTER 09/01/22 WILL NOT BE GUARANTEED A T-SHIRT. WWBD WILL BE ORDERING EXTRA T-SHIRTS TO HELP WITH THE EARLY DEADLINE.
TEAM OR INDIVIDUAL REGISTRATION AVAILABLE - You will be prompted to choose whether you would like to form a team, join a team or register individually.
Ask your friends, family, neighbors, or employer to support your walk by donating. Often employers will match your donation.
1. Go to www.brislodge.com/rays-of-hope-walk/ and download the fundraising form to help us raise funds to assist those looking for support through their grief. As you raise funds collect your donations on the fundraising sheet.
2. A donation letter will be mailed to the donor for their tax purposes. WWBD is a 501(c)(3). Have them complete this form thoroughly so the letter can be sent.
3. A donation can be made by going to www.brislodge.com and clicking on the Donate button. Make sure to document online donations on this sheet to be eligible for prizes.
4. If you are not registering online, please mail your paper registration as soon as possible. You can also find the paper registration on our website at www.brislodge.com/rays-of-hope-walk/. Remember we could use your help by filling in the fundraising sheet and bring it to the registration desk the morning of the walk.
5. If you are not attending the walk, you can still help with fundraising efforts and be eligible for prizes. Mail the fundraising sheet and the donations you collect to WWBD, 3400 1st St N #305, St. Cloud, MN 56303.
6. Each person who raises:
a. $100 - Receives One Free Walk Registration
b. $250 - Receives Two Free Walk Registrations
c. $500 - Receives Four Free Walk Registrations and is entered into a drawing for a $250 AMAZON GIFT CARD
**If you raised additional funds for Bri's Lodge, choose the appropriate registration "ticket" and order the number of registrations that you get free***
Extra t-shirts are also available for purchase for $10 each
Remembrance Signs are available to purchase for $15 each. These signs will have a photo of your loved one along with a memorial message. A sign can be purchased in memory of anyone. Please email a photo of your loved one to info@brislodge.com after completing registration. If you purchased a sign last year and didn't take it with you it will be placed again this year. Only order a sign if you would like additional signs placed. Examples are shown above.
All CDC guidelines should be followed with regards to COVID. WWBD - Bri's Lodge reserves the right to make needed changes if it is necessary.
______________________________________
2022 SPONSORS - $250 Level:
St Cloud Eagles Club
Fitzharris Ski, Bike and Outdoor
Brenny Custom Cabinets
DJ Blakk
Target - Crossroads
Second Street Coffeehouse
Affinity Plus Federal Credit Union
Sartell Tax & Accounting Services