Raymond Rondeau - Value Investing With Minimal Risk

Saturday, July 21, 2018 from 9:45 AM to 12:45 PM (PDT)
Event Details
Value Investing With Minimal Risk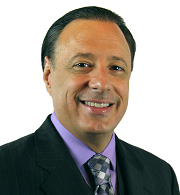 In volatile markets, investors need a reliable system for identifying oversold opportunities for investment purposes. Raymond Rondeau will review in detail a value strategy for greatly increasing the odds for a successful investment decision. Rondeau's value strategy presentation will include key fundamental measurements, the best value-oriented technical patterns, important buy and sell price targets, order types and executions for reducing risk. Rondeau will present a list of stocks that satisfy the requisite conditions and will also analyze stocks you select. 

Raymond Rondeau is the president of Q-Prime², where he has given over 160 instructional lectures and workshops across the country on technical analysis, trading and investing strategies. He is a contributing writer for Computerized Investing where he is currently authoring the "Classic Technical Indicator" series. His articles have been widely distributed in the Computerized Investing, Yahoo Finance, Nasdaq.com and the Index Universe (now ETF.com) where he wrote the weekly investment column "Rondeau's Roundup." Rondeau can also be heard on his internet radio investment show, Market Mavens, on the UR Business Network where he is the financial division managing director. He is a TradeStation Easy Language programmer, oversees an advanced trading group that meets at MIT in Cambridge and is president of both the AAII Boston Chapter and the AAII South/Central New England Chapter. 

---

Location:


Mercer Island Community & Event Center
8236 SE 24th St.
Mercer Island, WA 98040


Free parking in event center parking lot.


  9:30 a.m. — Registration
  9:45 a.m. — Presentation begins
12:45 p.m. — Adjournment


Open to the public. AAII membership is not required to attend.


Each One, Bring One


AAII members who preregister are entitled to bring a guest — at no charge to you or your friend — who has never attended an AAII seminar before. Your guest will not be asked for a contribution of any kind.


When you preregister, you don't need to know the name of your friend or even whether you'll invite one at all. But if you do, just have your guest show up and mention your name. It's that easy!


Refunds: Contact us at least 24 hours before the event begins, and you will receive a full refund.
Organizer
AAII local chapters — grassroots organizations led by volunteer members — allow AAII to extend its mission "person to person" to individual investors in their own communities by programming meetings that provide unbiased investment education in a social context.