Exclusive Leadership Retreat for distinguished creative professionals, a unique mix of conference, workshop & mastermind mentoring group.
About this event
Design for Humanity
As a design leader, design manager, designer, or professional of any role in charge of developing new products and/or services, everything we do contributes to something that will have some (significant) impact somewhere in the world. This rings true for digital as much as physical products. And it is sadly apparent that the world is in a state of crisis. From pollution to air quality, from lack of basic education and sanitary to complex social challenges, we are at an inflection point.
*Click > here to see the full presentation
We believe, while design plays a great part in contributing to the crisis, design can also be a catalyst in turning the tides and help to alleviate and potentially eliminate many of the side effects of our modern industrial world and curtail the societal & environmental impacts of the insatiable appetite of consumers at a global scale.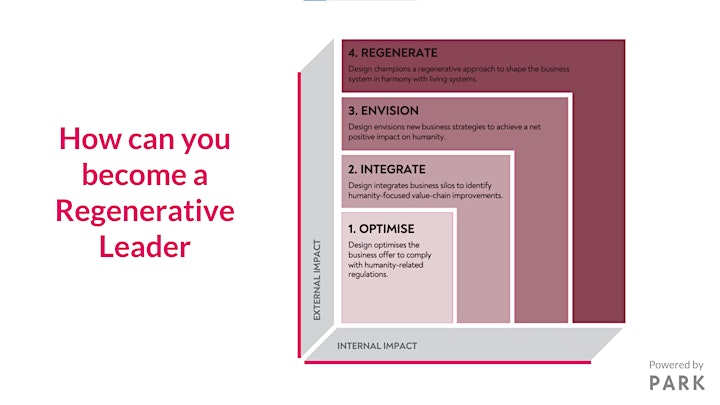 In the fall of 2019, we held an [raymond] event in Hamburg, Germany to start exploring and creating some frameworks together. That was then focused on individual efforts that can be made in each respective organization. Below is a short recap of that event and a bit of a teaser for the coming [raymond] event.
If you are a distinguished design leader and would like to register, please first fill out the application on this event listing. This is so we can ensure the right caliber and mix of attendees. One approved, we will end you the registration link. You can view a 10 minutes version here to hear more insights from some of the participants and presenters.
This year we will continue our efforts, conversations, and collaborations to help move the needle forward on some of the many pressing "wicked problems" plaguing our planet and society, and discover ways we can help to drive change in our organizations to deliver value across the triple bottom line (people, planet profit).
Please join us with special guest presenters (announced soon) to deep dive and determine how we can collectively and individually take action towards making the world a better place, today, tomorrow and for generations to come.
Design Leadership Retreat
[raymond] is an exclusive 2-day retreat for Design Leaders.
It's where a small exclusive group of Design and Creative Leaders, ranging from Design VP's Directors and managers of products & services from different world-leading companies meet and discuss their surprisingly similar challenges.
Expectation:
In this exclusive invitation-only Design Leadership Retreat, you will:
Be inspired & informed about the evolving strategic design landscape
Be involved in the program activities and be consulted by industry-leading peers
Identify & work on solving YOUR approach on Design for Humanity
Increase your network and join an exclusive group of alumni from around the world
Depart with actionable plans, tools & templates that can help you and your organization
As always, we will organize a "retreat" setting where you will inspire and share insights with everyone on how to lead and manage design in your industries while delivering actionable takeaway materials. The event will provide you and all [raymond] guests with some leading tips, sharing best practices across industries, and a chance to openly network with like-minded design leaders.
All [raymond] events are attended by highly regarded design leaders coming from senior roles within leading global "industry" organizations. For this year's event, and for the first time as this topic is too big to tackle from one perspective, we extend a warm invitation and also welcome design leaders coming from "agency" roles.
This year's retreat will be offered both in-person as well as online.
Please know this is a paid event as follows:
$1495 for in person participation / $995 early bird procing until July 30
$795 for online participation
This year is going to be a [raymond] to remember, and hopefully, one that makes huge strides around the topic Design for Humanity. We do hope you can clear your calendar and step away from an experience like no other.
For more information about [raymond] click here.
Of course, please contact us with any questions or concerns.
Organizer of [raymond] 2021 Executive Design Leadership Retreat - Design For Humanity
PARK is a world leading consultancy in the area of design management and design leadership.
We deliver value to you: stronger impact and accelerated career growth.
We deliver value to your organisation: lower design costs, bigger brand equity, stronger design innovations, faster-time-to-market, and more.
For over 20 years we have been guiding design leaders in world leading companies to maximize the value of design. Clients include; LEGO, Glaxo Smith Kline, BMW, Unilever, Sony, Roche, Beiersdorf, Mars, Bang & Olufsen, BASF, Miele, Reckitt Benckiser, Novo Nordisk, Kimberly-Clark, Niko, Permestellisa, Stokke and many others

Check out more about PARK at www.leading.design