Description
"Embracing a Harmonious Culture in a Digital Age."

Thriving in an era of promise and uncertainty demands a velocity of innovation, experimentation and collaboration inside and outside the organization. Work cultures that have grown up over decades, however, can be complex, slow moving and complacent. Leaders need to shape the organizational culture to energize people for work in the digital age.
This Raya, we will discuss on "Embracing a Harmonious Culture in a Digital Age", with interactive roundtable sessions facilitated by industry experts from TraitQuest, Thriving Talents, Kerjaya Sukses and IdeaScape

Sumptuous lunch is provided! Network with other like-minded HR practitioners over Ideas, Food & Drinks!
SPEAKERS:
1. Leo Lee, CEO/Founder, TraitQuest
Holds a BSc. in Dietetics with Nutrition from International Medical University (Malaysia).Previously worked with Hewlett Packard as an Account Manager and Market Development Manager.Loyalty marketing for AirAsia BIG to business development for Vjob, a home grown recruitment company specializing in video recruitment for MNCs and mid-market corporation. Has great interest community building and empowerment to his fellow peers entrepreneurs. Aspires to build talent, bringing out the best in a person or a business by helping them connect the right dots. Experienced in Gamification in Organization Development, Performance Management Specialist and HR Technology application.
2. Michael Teoh, CEO/Founder,Thriving Talents
Michael Teoh is the Founding CEO of Thriving Talents, triple-hatting his passion & responsibilities as an Entrepreneur, Leading Coach & a Digital Content Producer. He has advised governments and Fortune 500 companies in engaging, retaining and managing the Millennials, and is also a celebrated author. Prior to Thriving Talents, he was involved in management consulting and the events production business.
3. Hisyam Omar, Associate Director, Kerjaya Sukses
Hisyam Omar is the Associate Director for Kerjaya Sukses, with 16 years of experience. He has been with the organization for the past 11 years in HR Consulting. Within the organization, Hisyam started out with Contingent Workforce, working on a project with an MNC for various locations within APAC such as Malaysia and Thailand. He then moved further along the Talent Supply Chain and was involved in SOW based solutions, also within APAC. Hisyam commenced with a new portfolio in 2015 as the Project Lead of the Consulting Division. His focus is to bring project management excellence to HR Consulting and CareerTransition programs. Presently, Hisyam is running various Career Transition, Performance Management and Training programs.
4. Maarten van Rijn, Change Catalyst, IdeaScape
As a consultant in Accenture, Maarten climbed the corporate ladder in companies such as KLM and Royal Dutch Shell. Realizing it was hard to match personal and professional ambitions Maarten chose to quit his corporate career and certify as a Life Coach to help others in corporate positions.
After a couple of years as a Life Coach, Maarten realized that both business owners and corporate professionals have challenges in bringing the right message out to their audience (be it clients or company stakeholders). Maarten started Perfect Pitch Coach to support business owners bring the right message to their audience online.
At the same time he joined Ideascape Consulting Group, a brand strategy consulting agency, to grow a new initiative, Business Wise Asia, that aims to help grow companies by building a corporate culture of happiness. In his role as Change Catalyst Maarten brings individuals, teams and companies closer to their core, unique message and purpose through workshops and strategic sessions.
AGENDA:
Registration & Lunch
12.00pm -12.15pm: Registration
12.15pm – 12.30pm: Opening Note from TraitQuest
12.30pm – 1.30pm: Networking Lunch
Panel Discussion session
Session 1: 1.30pm - 2.00pm: Lessons on Digital Talent Engagement: A Case Study from Producing Malaysia's 1st Global Online Summit on Millennials Leadership, with Global Teams & Technology by Micheal Teoh (CEO of Thriving Talents)
Session 2: 2:00pm - 2.30pm: Communication and Coaching as a Culture in a Multigenerational Workforce by Hisyam Omar (Associate Director of Kerjaya Sukses)
Session 3: 2.30pm - 3.00pm: Can Company Culture Survive the Digital Age by Maarten van Rijn (Change Catalyst of IdeaScape)
Conclusion & Networking
3.00pm - 3.30pm: Open floor discussion
3.30pm - 4.00pm: Networking Drinks
KEY OUTCOMES
1. A great networking platform.
2. Increase in awareness of creating a positive culture.
3. Better understanding in bridging the gap between culture and technology.
4. Highly useful engagement tools to bring back to your workplace.
PRICE:
Early Bird Ticket: RM35 (2 pax) (LIMITED SEATS)
Normal Ticket: RM35 per pax
Last Minute Ticket: RM45 per pax
PAST AWESOME EVENTS:
CNY HR LUNCHIE 2019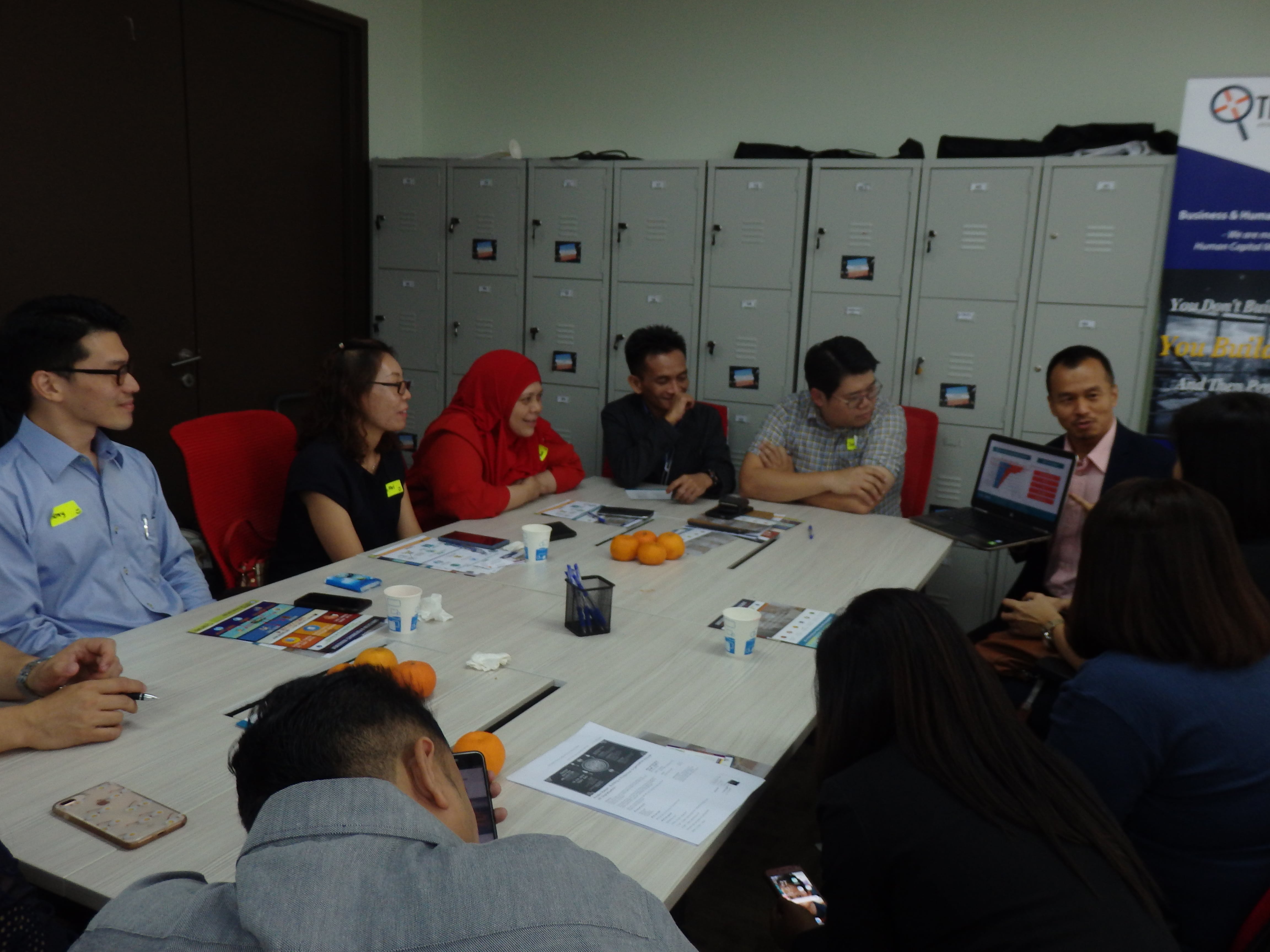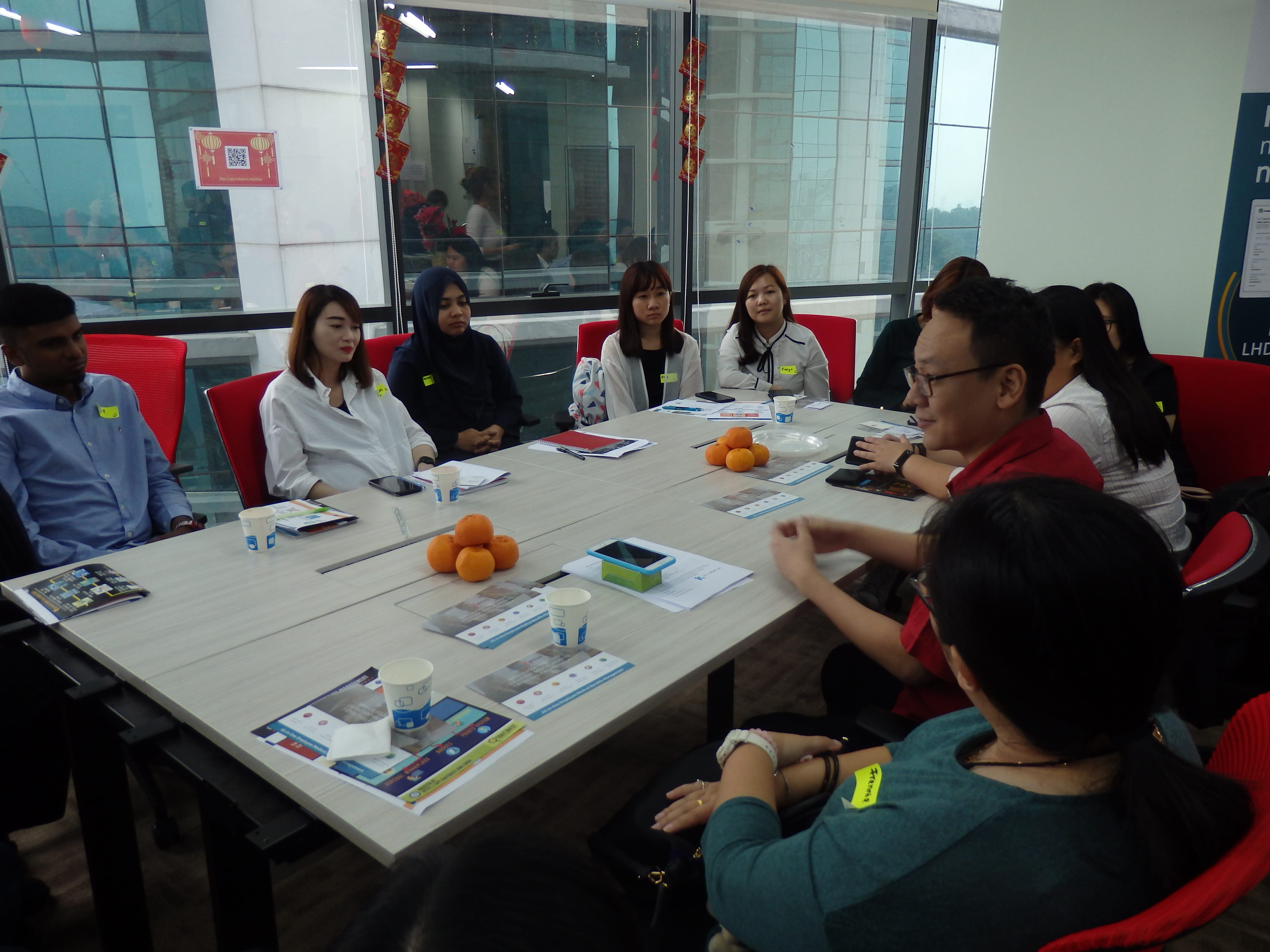 WHO SHOULD ATTEND:
1. CEO/ Founder
2. Heads of Department
3. HR Directors
4. Entrepreneurs
What are you waiting for? Register your seat today as SEATS ARE LIMITED! This is one of a kind event will surely have an amazing impact to all who attend. Looking forward to see you there!