Description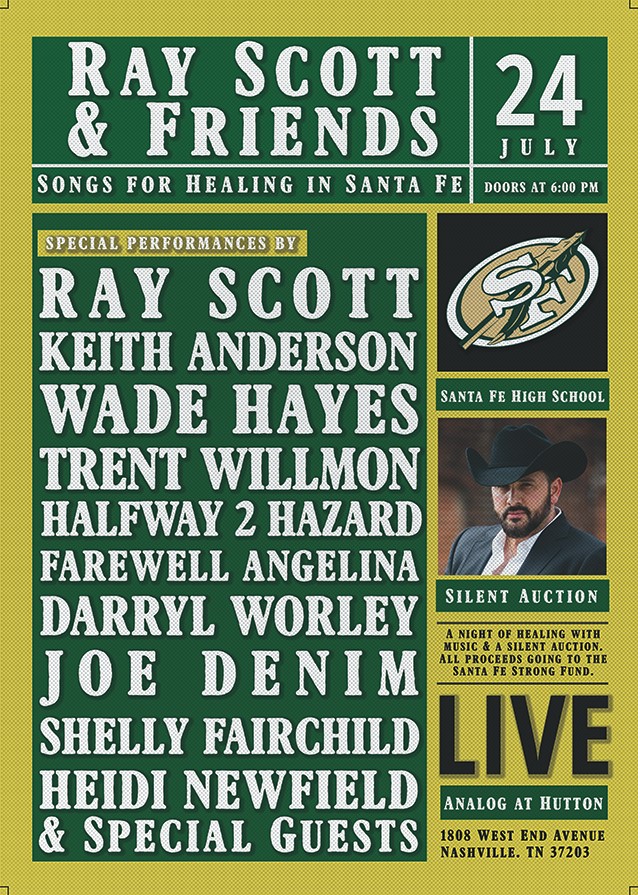 Ray Scott and Friends Songs for Healing in Santa Fe...
We see the news, the senseless shootings, and at this point, some of us are almost numb, subconsciously choosing to believe it's not even real when it fails to hit too close to home. This time, it's different. My wife, Stacey WENT to Santa Fe High school, and other members of her Santa Fe born and bred family have walked the same halls where this horrific act took place. I wanted to do something in support of those affected. I hope folks will come out to the Hutton Hotel on July 24, listen to some great artists donating their talents, and support this event. All funds raised will go to Santa Fe Strong. They've really been through it.
My overall hope is that we see proper measures taken to make schools, and our neighbors in general, safer.
-Ray Scott