Description
Come dance the night away on Friday May 10th from 9:00pm-11:59pm to live music from the Ray Charles Project at Smoking Pig BBQ Fremont location, 3340 Mowry Avenue, Fremont CA 94538! Come enjoy great food, listen to great music, and have a great time.

~ABOUT RAY CHARLES PROJECT~
In tribute to the genius of Ray Charles, a swinging sextet of outstanding Bay Area musicians offers their take on some of the highlights from Ray's amazing songbook. A band of prominent musicians is perpetuating that legacy and bringing his music to San Francisco. The band is a meeting of elite jazz and blues musicians including 11-time GRAMMY® Award winner and Santana vocalist Tony Lindsay, noted Bay Area guitarist Chris Cain & soul filled vocals from Glenn Walters. A talent-packed rhythm section will back them, including Hammond B-3 player Dave Mathews, bassist DeWayne Pate and drummer Deszon Claiborne.

Restaurant will close at 6:00pm and reopen at 7:00pm for the event.
First come, first served!
Note: You may have to share a table with another party.
Ray Charles Project at Smoking Pig BBQ
3340 Mowry Avenue, Fremont CA 94538
Friday May 10th, 2019
9:00pm-11:59pm
To view a list of Future Events, click here http://smokingpigbbq.net/music-special-events/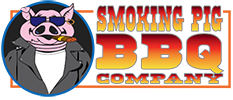 Smoking Pig BBQ Company serves the San Francisco Bay Area with BBQ and Blues. You can find Smoking Pig BBQ at two locations in San Jose, 4th Street and Avaya Stadium, and one in Fremont located at 3340 Mowry Ave. Smoking Pig BBQ Company Fremont location hosts over 600 blues shows and has live music every Friday and Staurday.
Our long smoked meats, hand-crafted sides and mixed signature cocktails, sets us apart from any other BBQ restaurants in the San Francisco Bay Area. From a backyard hobby to the three full service restaurants, Smoking Pig BBQ Company has enjoyed a fun and fabulous journey thanks to you, our customers. We also do catering to bring Smoking Pig BBQ to any of your special events.
CONTACT US
Smoking Pig BBQ Company
3340 Mowry Ave, Fremont CA 94538