Sales Have Ended
Ticket sales have ended
Oh no! Tickets are now closed, but we will be selling limited tickets at the door!
Sales Have Ended
Ticket sales have ended
Oh no! Tickets are now closed, but we will be selling limited tickets at the door!
Description
We're back again for a second summer of immersive tech showcases! Last year, we got all 150 of you to come play, try VR, and mingle with fellow creatives. This year, we've partnered with Littlstar, the largest global platform for virtual and augmented reality content, to bring you the latest in immersive AR & VR experiences. Live VR paintings, AR demos, and a special food VR experience (eating & VR-ing? yes please)!
Tied in with Chef Jenny's Food and VR Experience based on Nicaragua, our beverage partners, Nicaragua Craft Beer Co. and Guayakí Yerba Mate both have missions supporting South American ecosystems. Nicaragua Craft Beer Co. will be raffling off some goodies to raise awareness for their GoFundMe supporting Nicaragua!
This is one not to be missed.
Please note - The VR Food & Drink Experience is very limited - it will only be available on first come first serve!
LINEUP
7.00 - 7.30 PM: THE WARM UP Doors open, VR food and drinks experience
7.30 - 7.50 PM: THE APPETIZER "Building an AR Experience" Demos
7.50 - 8.45 PM: THE ENTREE Explore, play, and check out the different experiences
8.45 - 9.00 PM: THE DESSERT Thank yous and continue those sweet conversations
-------------
EXPERIENCE PRESENTATIONS BY:

Micah404, ART404, Live VR Painting Performance
Micah404 is a New York based VR artist and member of the collective ART404, he gained notoriety in 2015 as a 2d illustrator with his instagram project @micahnotfound. He has since jumped headfirst into VR illustration, becoming one of the most active VR painters in the community. Working with clients including Adobe, Pantone and Google he continues to push boundaries using unconventional methods and original workflow approaches to create his art.
Sam Brewton, Experience Designer, Building AR Experiences Demo
We are encountering a shift in computing as new VR and AR platforms emerge. Brands, design firms, and startups aim to create 3-dimensional experiences. But design tools have not advanced at the rate of technology. Sam will showcase a rapid prototyping process for AR and the fundamental elements required for any three dimensional application or spatial computing experience.
Chef Jenny Dorsey, Food x VR Experience
Jenny is a professional chef and artist based in NYC. She specializes in fusing culinary arts with social concepts and emerging technology, especially AR/VR. She runs an experimental popup series named Wednesdays, is the Co-Host of Why Food? podcast on Heritage Radio Network and leads a culinary production studio named Studio ATAO. Her work can be found in publications such as Harper's Bazaar, Business Insider, Thrillist and Bustle as well as on Food Network and Oxygen TV - you can find out more about her at http://jennydorsey.co.
Jenny will be presenting a special Food x VR Experience as a Storyteller in Residence: Nicaragua which profiles 3 important aspects of Nicaraguan food culture: coffee, fish and Caballo Bayo. Using immersive 360 video, she tells the stories of these foods with behind-the-scenes footage of the whole cycle - from land and sea to dish. Her footage was paired with 3 courses of food and cocktails, matched to the corresponding ingredient focus. She will be presenting her "Coffee" 360 video paired with a small sample of our coffee-based dessert and cocktail. You can find out more about the project at: https://www.studioatao.org/nicaragua-360

Roy Peer, Founder of Apeer, AR Geo-Chat Experience Demo and Download
Much of today's social climate exists in our small 2D handheld devices. Apeer is a new geo-chat AR application that allows you to leave notes and explore notes based on your physical location, escaping our phone screen and allowing users to interact with the real world and real people. Apeer is available for (free) download at: https://apple.co/2lC84bz
Roy Peer is an entrepreneur focusing on emerging technologies. He sold his first VR startup in 2018 and is now focusing on building an AR network through Apeer. He previously worked as an architect in NYC for architects of the High Line, the Broad, and MoMA expansion project, Diller Scofidio + Renfro.
Morgan Winter & Simaxiom, MetaData: AR and Painting
MetaDada is a series of exercises in technical absurdity. Paintings become portals to metaphysical realities. A crossroads of physical and digital art. Rich in detail, gloopy plasma, delerious particle physics, and glitchy fish.
This altered-reality cognitive feedback playground is a collaborative effort brought to you by electrical impulses in the cerebral cortex of artist Morgan Winter, a carbon-based life form, and Simaxiom LLC, running your current quantum simulation since 2014.
-------------
THANK YOU TO OUR PARTNERS
Littlstar is the largest global platform dedicated to immersive virtual and augmented reality content. The platform allows consumers to discover, watch, and share content on all major virtual reality headsets, native mobile iOS and Android, Apple TV and Android TV, and the web. Littlstar's proprietary technology distributes immersive content from global brands such as Disney, Sony, ABC, NBC, Fox, Universal, Showtime, A+E Networks, Syfy, Sony, Discovery VR, National Geographic, and more.
In addition to the Littlstar brand apps, their developer platform and SDKs power over 150 apps for other companies with over 100 million downloads collectively. Littlstar is an official launch partner on Windows MR, PlayStation VR, Google Daydream, and has developed major content and technology partnerships with companies such as Sony and Alcatel. Littlstar is localized in many major media markets, including its partnership with Sony Music Entertainment Japan.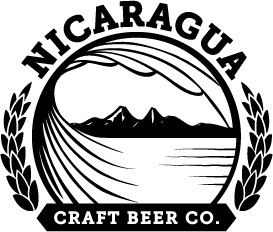 Nicaragua Craft Beer Co. Straight from the pristine beaches of Nicaragua and now available in NYC, "Panga Drops" Keller Pilsner is unfiltered, golden, crisp and refreshing - with a taste of Nicaragua in every sip. Say 'hola' to the perfect craft pilsner for the beach. Adventure awaits.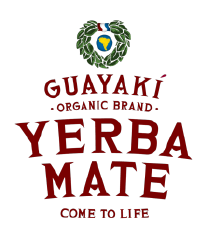 Guayakí's mission is to steward and restore 200,000 acres of South American Atlantic rainforest and create over 1,000 living wage jobs by 2020 by leveraging our Market Driven Restoration business model. Follow their Journey To the Source.
-------------
Please be kind. By purchasing a ticket, you are agreeing to our
Code of Conduct
.