Description
The Graff Academy of Raw Food Education offers a Three Week Certification Course, One Week Home Chef Course, and a Three Days Weekend course. Click here to view the list of courses and dates planned
To View a List of all events on the Spring Florida Tour

On Juice, Owners -
Scott Harris and Olga Kuzenkov With
Certified Raw Food Guru and Detox Specialist, Alina Zhukovskaya

Proud to Present:

Jackie Graff, RN. and Gideon Graff
Raw Vegan Chefs, and Educators

Spring Holiday Survival With Raw Food
Wednesday, March 6 at 6:30 PM
Onjuice Headquarters

129 NE 13th Street, Suite 33, Boca Raton, FL 33432
$25 per person
Dessert and Ice Cream,
Coconut Ice Cream, Coconut Balls
Recipes Included

Who are Jackie & Gideon Graff
Jackie Graff has been teaching raw food preparation and food science for more than a decade. An RN with 40 years' experience in various areas of patient care and education, Ms. Graff is considered one of the country's top raw food chefs and nutrition consultants.
She continues to teach raw food lifestyle classes throughout the country, is an instructor for Hallelujah Acres® Culinary Academy, and at the Hippocrates Health Institute in West Palm Beach FL. She has been frequently quoted in print and broadcast news outlets, including the Atlanta-Journal Constitution, Atlanta Woman magazine, Atlanta Jewish Life magazine, Fox 5 Good Day Atlanta, CNN Headline News, and North Georgia Today. Jackie is the author of 23 theme raw food recipe books, and has produced two instructional raw food DVDs. Jackie also contributed articles to several national and local magazines.
As an RN, Ms. Graff has held key hospital management positions and was a clinical instructor to nurses. She also served as an associate professor at Life University, teaching raw food instruction to returning alumni. She has an understanding of nutrition, anatomy and physiology of the human body and possesses a firsthand knowledge of the negative consequences of the Standard American Diet (SAD) on a person's long-term health. She earned her B.S. degree in Nursing from the University of South Carolina.
Gideon Graff – along with Jackie has taught raw food preparation for almost a decade. His roles include raw food chef, health coach, and director of Sprout Raw Food, the Graff's consulting and raw food catering and distribution business. He has served as an instructor for Hallelujah Acres® Culinary Academy. Gideon has 35 years experience in food and hospitality management. An accomplished public speaker, he is experienced in both conference planning and fund raising. Previously, Gideon and Jackie co-founded and operated the Sprout Café and Shinui Living Food Learning Center, a first-of-its kind center devoted to teaching and promoting the raw food lifestyle in Roswell, Georgia. Together they lost weight, and eliminated many physical problems, resulting in them no longer requiring blood pressure, cholesterol and other medications. They attribute their healthy state to eating raw foods.
"The raw vegan lifestyle, made is possible for us to enjoy our senior years beyond our wildest dreams, making it indeed a golden time. We like the opportunity to pass this knowledge to you"
Jackie & Gideon Graff
_
The Graff Academy of Raw Food Education 3-Week Raw Food Chef Training is a slam-dunk Grade A+ experience for any individual looking to advance their knowledge and expertise in the world of Raw Food meal preparation. From the individualized
attention given by both Gideon and Jackie Graff to each student to the relative inexpensive tuition for the hours spent making food, there is no better raw food training experience out there. With both classes and accomodations provided in the same location, the students can relax and enjoy their time from the very first meal in the Academy.

I came to The Graff Academy of Raw Food Education looking to understand what the world of raw food was all about. I left an aspiring chef with the experience that comes from spending hours working in a restaurant. Jackie's amazing recipes and Gideon's food industry knowledge compliment each other to make each day's experience at the Academy a nugget that builds on the next so that when you leave each student has a found their pot o' gold.

If you are wanting to build your raw food knowledge or just enhance what you have I strongly encourage you to look into attending The Graff Academy of Raw Food Education. You will be so glad you did.

Jim Amacher
Albuquerque, New Mexico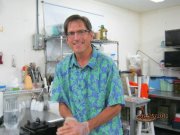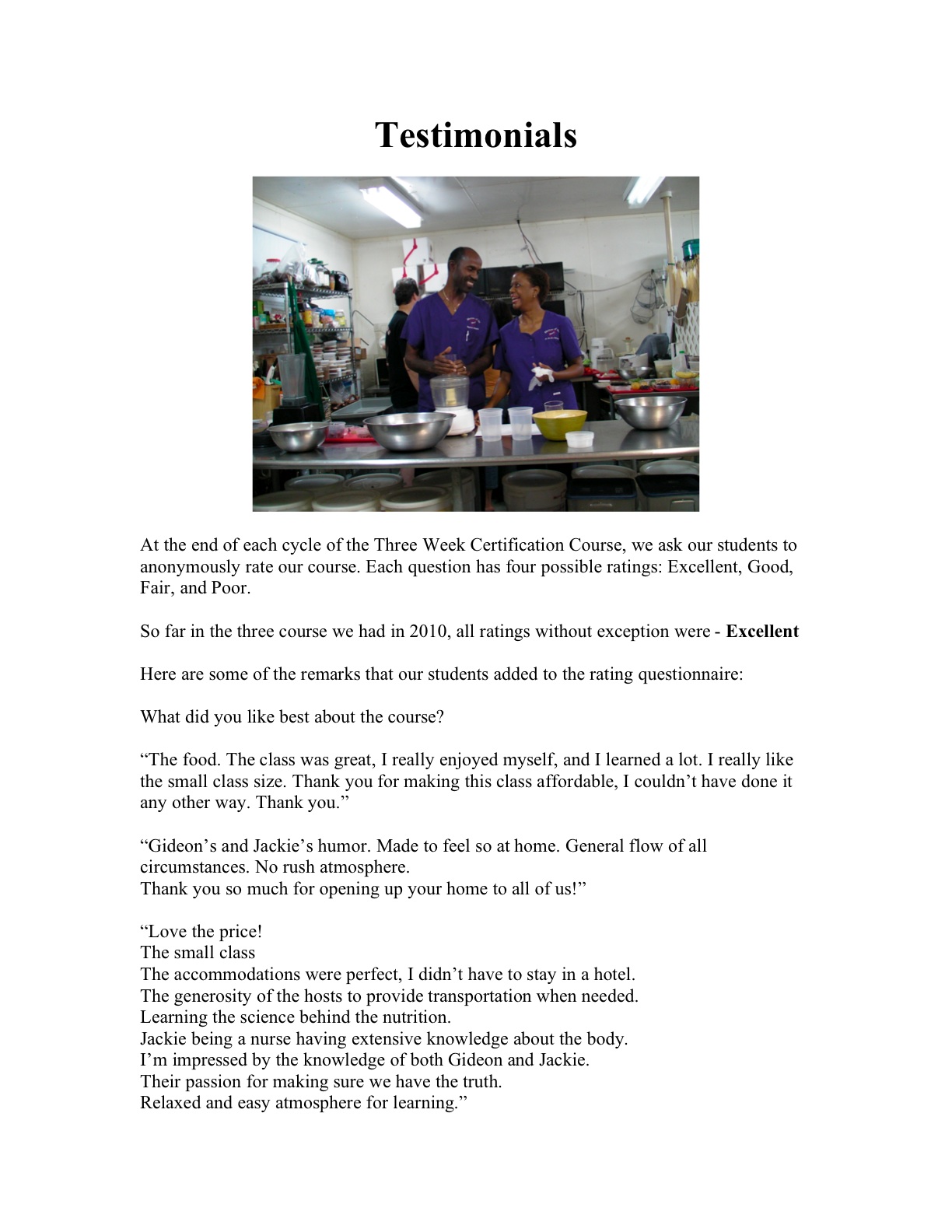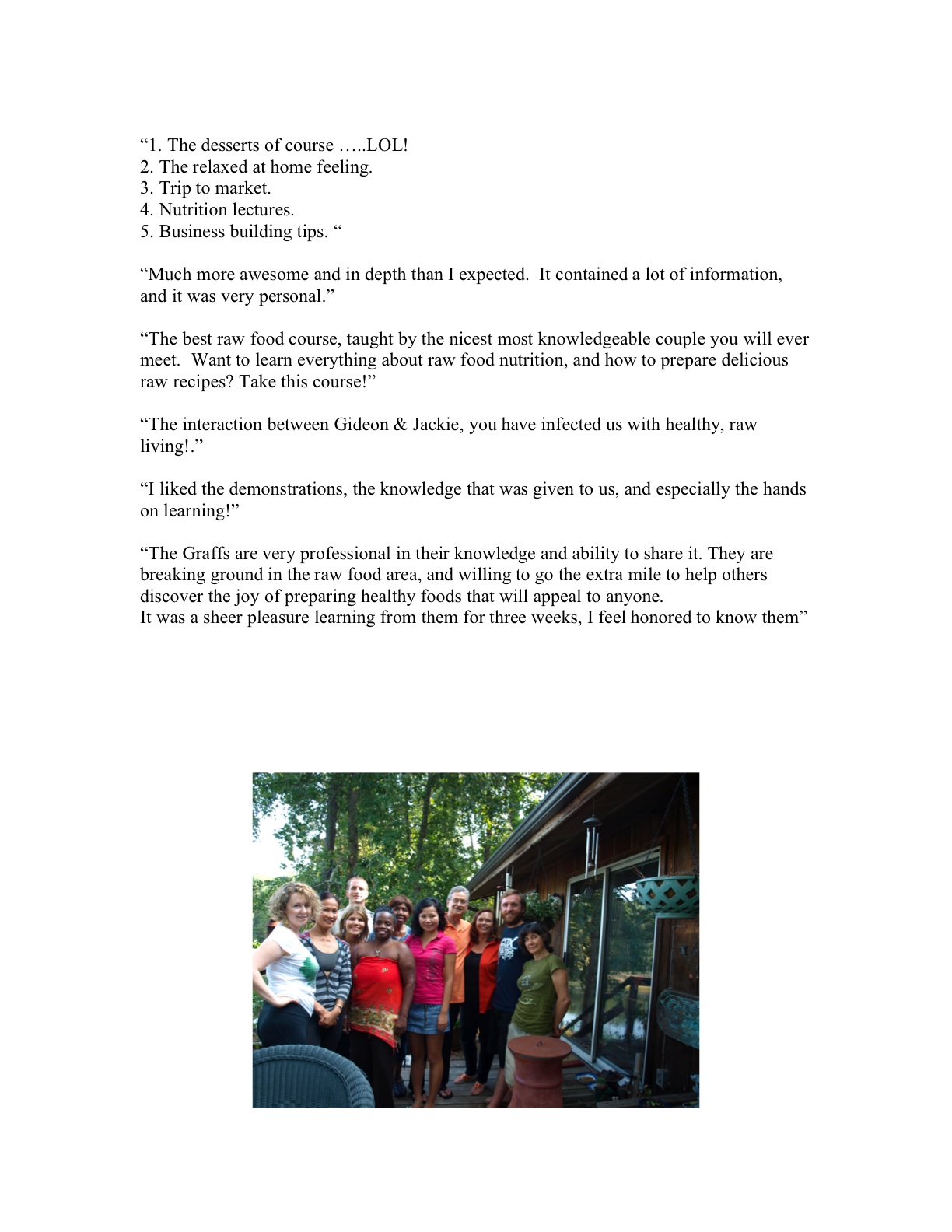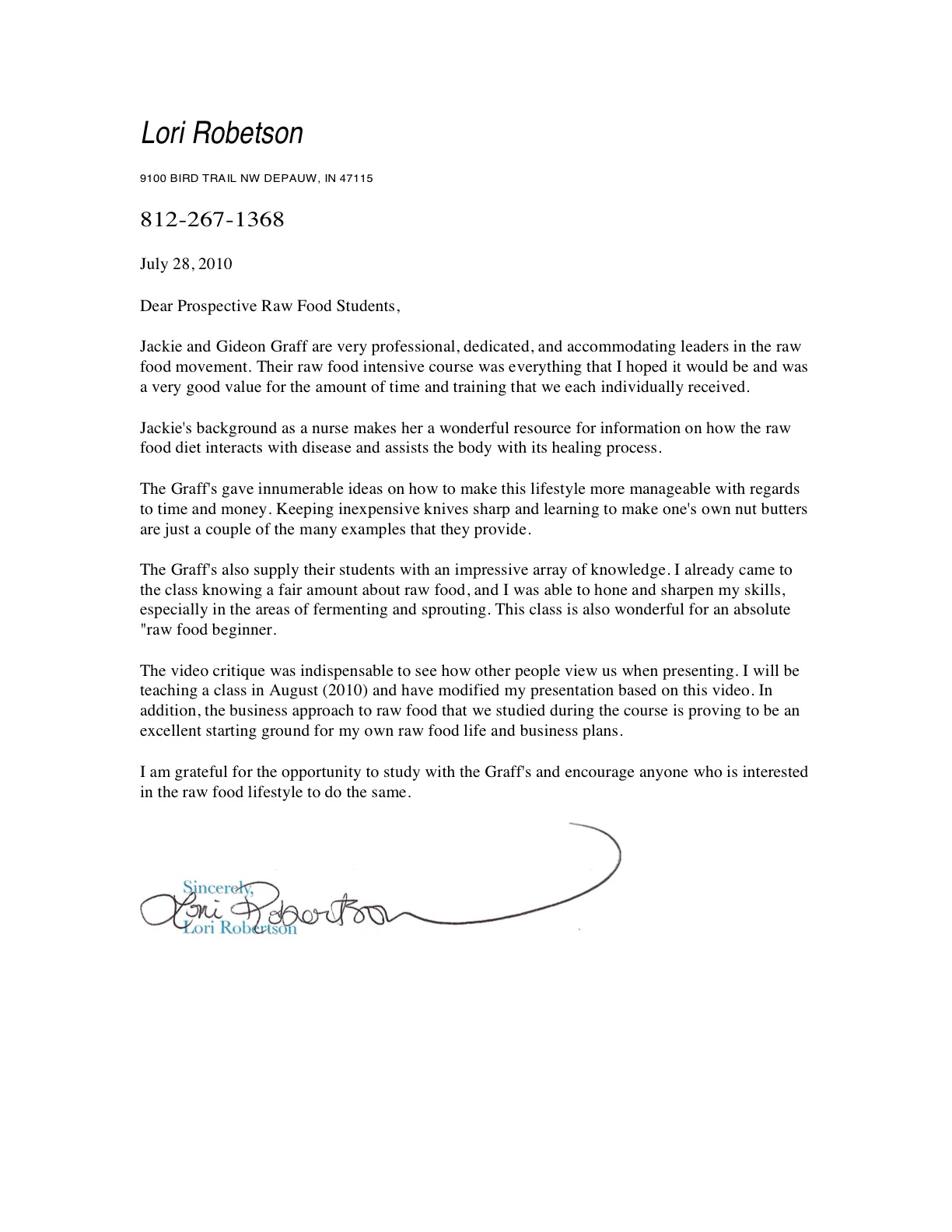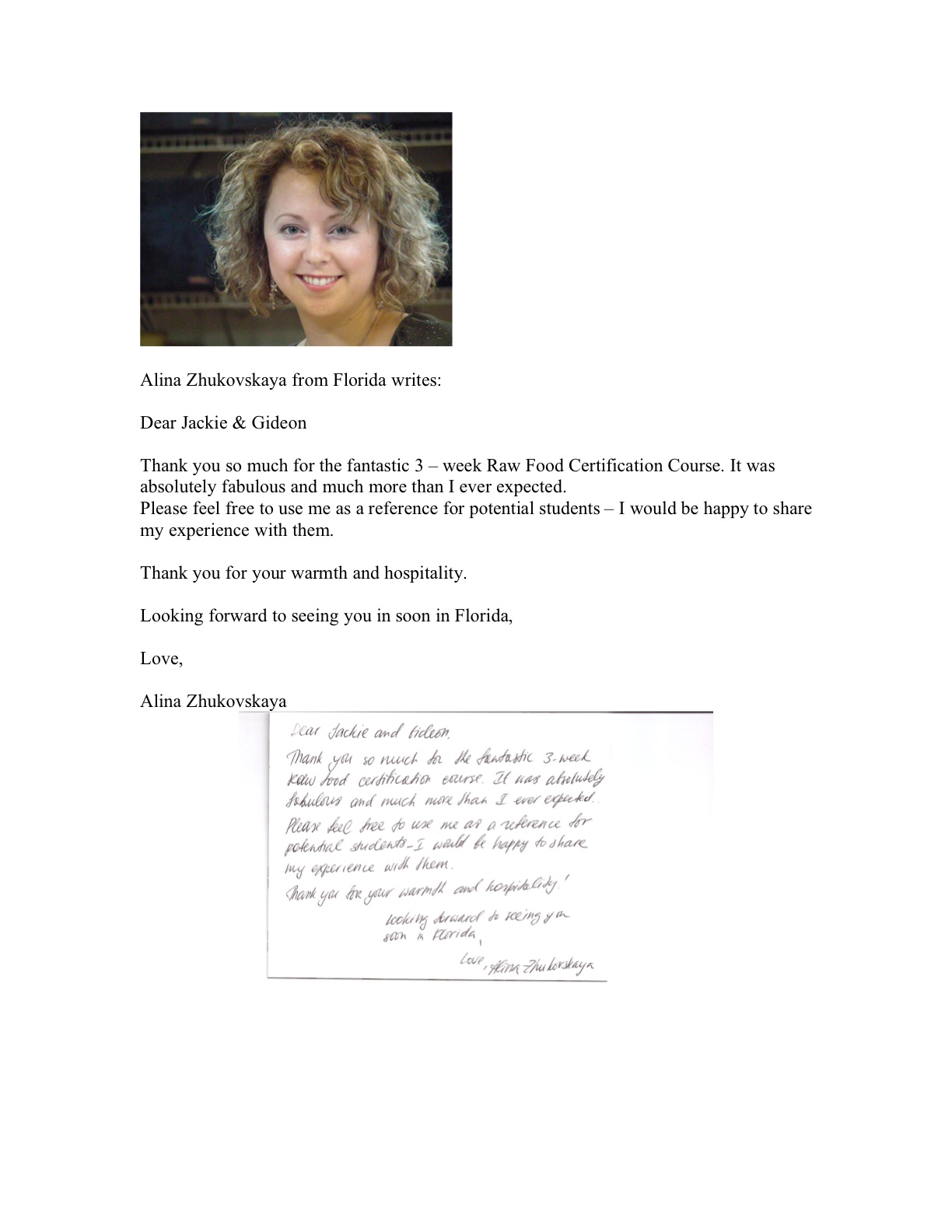 Organizer of Raw Food Spring Holidays Survival - Boca Raton, FL