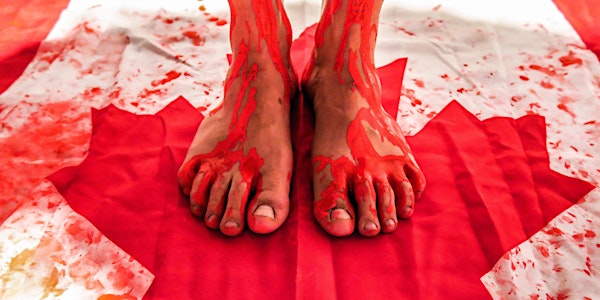 Raven Davis "It's not your fault" Performance screening and discussion
Virtual screening of "It's not your fault" followed by a discussion with the artist Raven Davis and Denise Pictou Maloney
About this event
Image: Raven Davis, performance still of It's Not Your Fault (2015). Image courtesy the artist.
Raven Davis
It's not your fault
Virtual Screening followed by a discussion with the Artist and Denise Pictou Maloney, July 1, 12:00pm
"It's Not Your Fault" is Raven Davis's response to the crisis of missing and murdered indigenous women in Canada. In the performance the artist's ceremonial regalia holds prayers and notes that visitors tie onto each jingle dress cone before the performance. These prayers are written for the families of missing and murdered Indigenous women and for Indigenous women who are still in abusive and violent relationships or situations.
The video "It's Not Your Fault" addresses the rash of hate speech about Indigenous people specifically, Indigenous women, children and 2-Spirit people and how they are portrayed in the comment sections of major media outlets. The performance is in response to the media piece, and an artistic protest of the protection of the Canadian Flag, and the strict protocols the Canadian Government has placed on protecting its national symbolism, while drawing attention to the opposing neglect, and lack of protection of Indigenous lives.
The performance It's Not Your Fault will be followed by a conversation between Raven Davis and Denise Pictou Maloney. Davis and Pictou Maloney both have lived experience with gendered violence as individuals, and as family members with a legacy of gendered violence. The conversation will focus on MMIWC2S awareness, the legacy and lateral violence suffered by Annie Mae Pictou Aquash, Pictou Maloney's mother, her ongoing advocacy, and the recent mancamp/land resource extraction projects that will have a devastating effect on the environment, women and 2 Spirit people.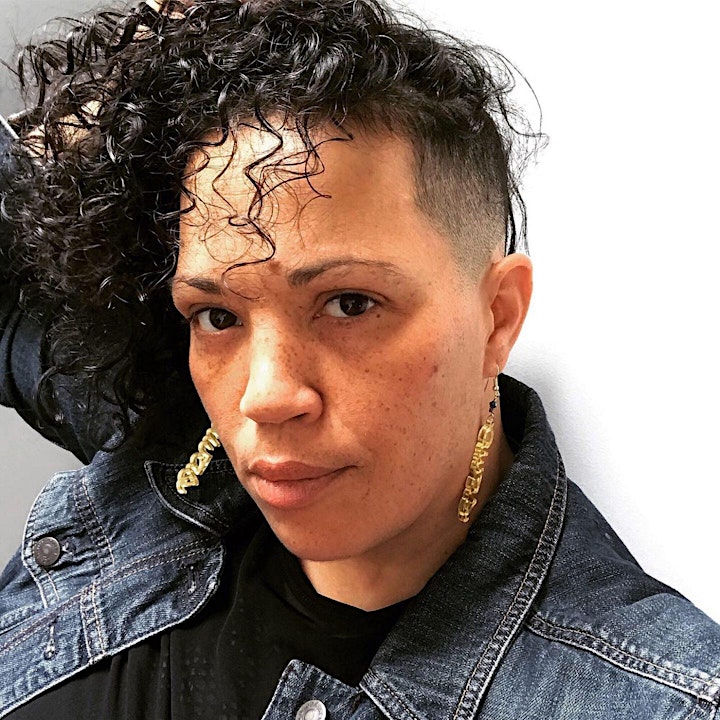 Raven Davis is a multimedia Indigenous artist, curator, activist, and community organizer of the Anishinaabe (Ojibway) Nation in Manitoba. Davis currently lives in Halifax, Nova Scotia and works between Halifax and Toronto, Ontario. Davis is also a traditional dancer, singer, and drummer. Their work centers themes of culture, colonization, sexuality, and gender and racial justice.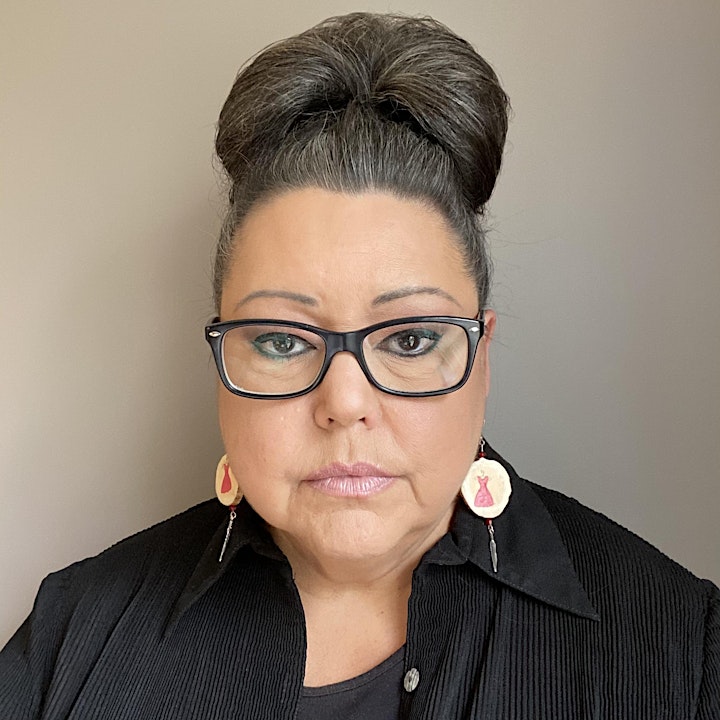 Denise Pictou Maloney was born in Boston, Massachusetts, USA and moved to Nova Scotia, Canada when she was 9 years old. She is a member of the Sipekne'katik First Nation and was raised just outside of K'jipuktuk (Halifax). She maintains strong familial connections to several Indigenous Communities in Mi'kma'ki. She was raised with a strong work ethic based in traditional protocol, ethics, morals, inherent rights and a deep respect for her connection to land and water.
At a young age Denise and her sister suffered the murder of their mother under tragic circumstances. After High School Denise studied in the fields of microbiology, sociology and psychology. Before completion of her University degree, she made the decision to put her education on hold to prioritize and focus on the raising of her two children while attending multiple trials for her mother's murder that spanned over ten years.
Denise has campaigned for over 20 years for her mother's justice and often speaks publicly about her family's journey. She is an advocate for inherent Indigenous rights and has spoken on behalf of her mother at the United Nations, Civil Right Conferences, journalism conferences and academic institutions to bring awareness to the injustices of MMIWG.
Denise answered the call to work at the National level for the National Inquiry into MMIWG for two years supporting families and survivors and 2SLGBTQQIA + people who engaged in the process. She is a strong advocate for justice, equity and change so that one day Indigenous Women and girls can reclaim their rightful inherent place to "continue their cycle in this universe undisturbed"