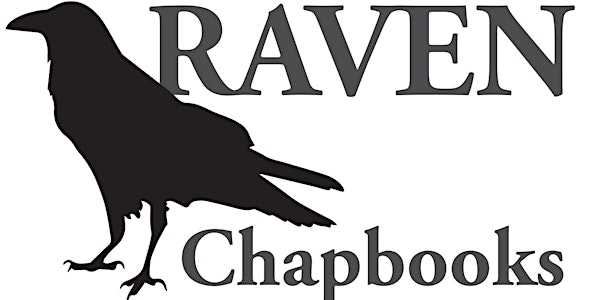 Raven Chapbooks Launch
Join Planet Earth Poetry and Raven Chapbooks to launch four fabulous poetry chapbooks!
About this event
Co-hosted by Planet Earth Poetry and Raven Chapbooks (an imprint of Rainbow Publishers), this special Zoom-only event features four chapbooks:
DISASSEMBLING A DANCER by Kyeren Regehr (winner of the 2021 Raven Press chapbook competition)
"Intense and sensual, Disassembling a Dancer catalogues the life of a ballerina with music, grace, colour, drama, and more than a little humour. Regehr's language is mesmerizing."
Kayla Czaga, author of Dunk Tank and For Your Safety Please Hold On
ARC OF LIGHT by Lorraine Gane
"In this loving and light-filled elegy to her mother, Salt Spring Island poet Lorraine Gane evokes a painful stage that mid-life children of ailing parents will recognize. It is a complex grief, letting go of parents as protectors, moving into acceptance of inevitable loss, and of their own place, parentless, now on the front lines of mortality... The beauty of the natural world is ever present in these poems; doubtless Salt Spring's stunning landscapes assist Gane's braiding of light and dark, life and death... The final poem finds her tranquil and accepting, comforted by the image of a luminous white arc floating over her mother's body, "all softness and light".
Wendy Donawa, author of Our Bodies' Unanswered Questions and Thin Air of the Knowable
A CURIOUS HAPPINESS IN SMALL THINGS by David Haggart
"These poems are clean on the page. Opening doors, looking through windows, David Haggart imagines a higher, better world. He follows poetry's path with wonder. He says what he knows to be true, and he's thankful."
Sandi Johnson, author of The Wonderful Naked Man and The Comfort of Angels
GOLD IN THE SHADOW: TWENTY-TWO GHAZALS AND A CENTO FOR PHYLLIS WEBB by Diana Hayes
"As I read through Diana Hayes's Gold in the Shadow I'm looking, across the room, at Phyllis Webb's painting titled Across. The painting denotes the crossword puzzle as a visual trope to move the imagination. Hayes's ghazals configure, also, into a betweeness, a crossing through –Ghalib, Thompson, Webb – that is an assimilation of recognition, a sort of communal identity, something larger. These ghazals, shadowed by the words across from them, next to them, reflect the welcome possibility of 'a new century' revealed by 'Old stone(s)'."
Fred Wah, author of Scree: The Collected Earlier Poems: 1962-1991, and Music at the Heart of Thinking