About this Event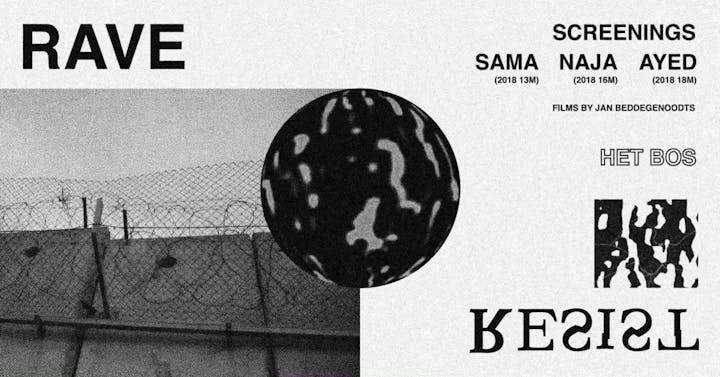 Screening & Panel
The program is built around 3 new short-films by director Jan Beddegenoodts. The protagonists of the films will be there as well.
Films
- Ayed (2018, 18 minutes) Portrait of Ayed Fadel, member of Jazar Crew and one of the leading figures of the Palestinian cultural underground scene.
- Naja (2018, 16 minutes) Portrait of Naja Orashvili, one of the thriving forces behind the Georgian 'Rave Revolution'.
- Sama (2019, 13 minuten): Portrait of Sama Abdulhadi, the Palestinian techo queen blasting around the globe.
These films create a frame of thought to reflect on the reality of our own city. Because a lot of stuff is being built but what's still standing?
Info
Location: 'Het Bos'
Screening 1 : 19h00 first screening
Screening 2: 20h00 second screening
Panel talk: 21h30
Address: 5-7 Ankerrui, 2000 Antwerpen
Rave at Onder Stroom
After rave & resist we welcome you at onderstroom for a night with SAMA', Jazar Krew & Stellar OM Source.
Attention: the location of the rave is not the same as the screenings.. It is a 4 minute walk. check the info below for coördinates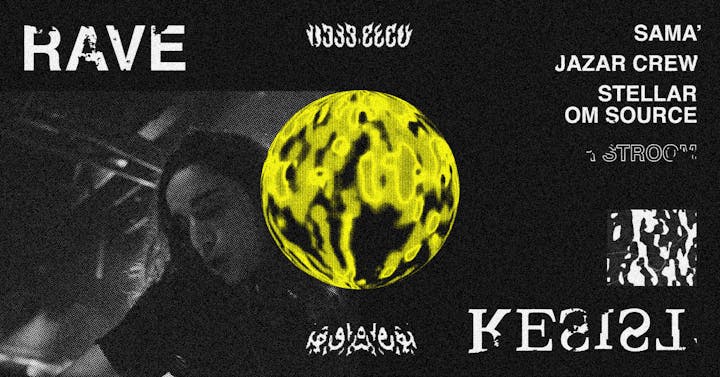 SAMA'
A passionate artist of the Palestinian underground scene, SAMA' is one of the first DJs and electronic music producers to emerge from the region. Her sound, an original punchy kind of techno, is dry and musical all at once and has quickly made its way across Europe and beyond.
In late 2018 her Boiler room performance recorded in Ramallah went viral and has reached more then 3 Millon views. Boilerroom set (link)
JAZAR CREW
Jazar Crew are a culture & art collective founded in Haifa by a group of young Palestinians that aimed to create a Palestinian Arabic underground scene on this land through music, arts and educational content and activities. With their revolutionary parties around the region, they built bridges between the Palestinian underground scenes in Haifa, Ramallah and beyond.
Stellar OM Source
Stellar OM Source is the solo music project of Christelle Gualdi, a French-Italian music producer and DJ from Paris who has been Active for more than a decade, Her DJ sets have that distinct energetic style which can range from dark heaviness to anthemic cuts. She he has toured and performed in most of Europe's forward-thinking clubs and music festivals, on dance-floors across the world from Rio to Bangalore.
Info
Location: 'Onder Stroom'
Time: 22h30
Address: Tavernierkaai 11, 2000 Antwerpen
A production by CAMELTOWN
🔊Signature 'Onder Stroom sound' ism met HK audio