A TERRIFYING San Diego music event full of live DJ's performing BASS Heavy music that will certainly give you chills to the bone!
About this event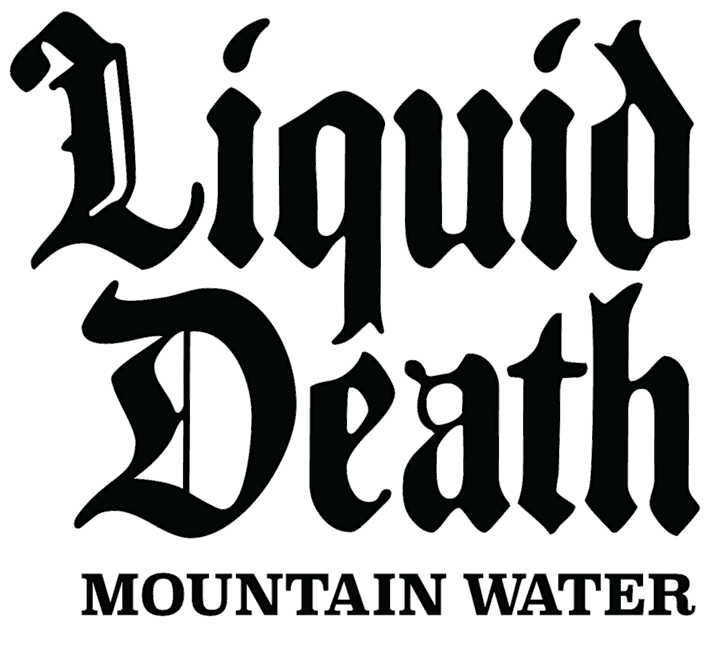 SurfSide Raves Presents: "Rave From The Grave!"
SAN DIEGO.....
GET READY FOR THE HOTTEST HALLOWEEN BASS RAVE EVENT IN THE HEART OF DOWNTOWN!
Join us in our graveyard IN COSTUME for some of the Grimiest, Heaviest, and Raviest Halloween sounds to shuffle and headbang to this fall. With 7-DJs set to perform over 7-hours of live music, this event is going to be an unforgettable night you and your friends don't want to miss out on!
**PRIZES FOR BEST INDIVIDUAL & BEST COUPLE!!!! (JUDGED BY CROWD AT EVENT)**
*Winner For Best Individual Costume Receives:
4 Cases of Passion Tree, 4 Cases of MIXR Beverages, 2 Cases of Liquid Death, & $50 Bar Credit For Revel Revel Bar!
NOTE: (We can drop the cases off at your address the next day so you don't need to carry them or take them in your Uber/Lyft when the event ends)
*Winner For Best Couple Costume Receives:
4 Cases of Passion Tree, 4 Cases of MIXR Beverages, 2 Cases of Liquid Death, & $50 Bar Credit For Revel Revel Bar!
NOTE: (We can drop the cases off at your address the next day so you don't need to carry them or take them in your Uber/Lyft when the event ends)
WHAT TO EXPECT?
Full Bar w/Speciality Cocktails and Bottle Service Available (ask Venue Manager For Prices)
7-DJs playing over 7-hours of live music of Trap, Bass, Dub-Step, & Deep House Music!
Special Visual Effects, Lighting, Lazers, Black Lights, Fog Machines, Scary Decorations, Plus Much, Much MORE.
An EPIC night full of Sinners, Dancers, Ravers alike to party with the SD locals and other fun-seeking travelers from around the world!
Event held on city-famous Fifth Avenue in the Gaslamp Quarter of Downtown during San Diego's most WICKED time of the year!
A visitor-friendly and affordable way to experience the San Diego Nightlife and dining that the Gaslamp Quarter is famous for.
Doors Open: 7:00PM | 21+ ONLY | Subject To Search & Seizure From Security
**ZERO TOLERANCE FOR DRUGS & WEAPONS**
Dress Code Restrictions: No Sandals. No Hoodies. No SwimTrunks.
LINEUP TIME:
(B2B) IMDMO & Will Doerr | 7:00pm-8:00pm
-
Dragon | 8:00pm - 9:15pm
-
(B2B) DJ Scot-T & Guilty | 9:15pm - 11:30pm
-
DVKOTA | 11:30pm - 12:45am
-
KASHED | 12:45am - 2:00am
This is a 21+ event. ID's will be checked at the entrance. Alcohol will be available at the bar.
_____________________________________________________________________________________
😈 OUR PARTNERS,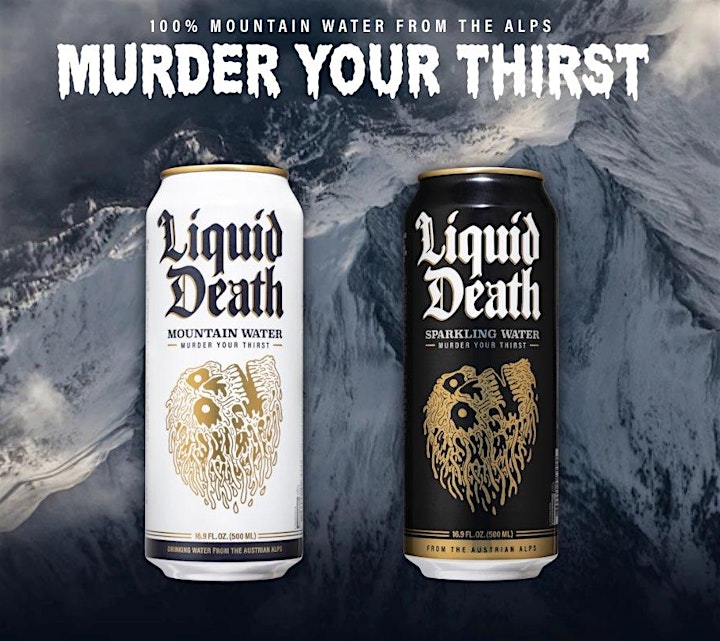 Provider of The Best Mountain Water From The Alps! We're just a funny water company that hates corporate marketing as much as you do. Our evil mission is to make people laugh and get more of them to drink more water more often, all while helping to kill plastic pollution.
___________________________________________________________________________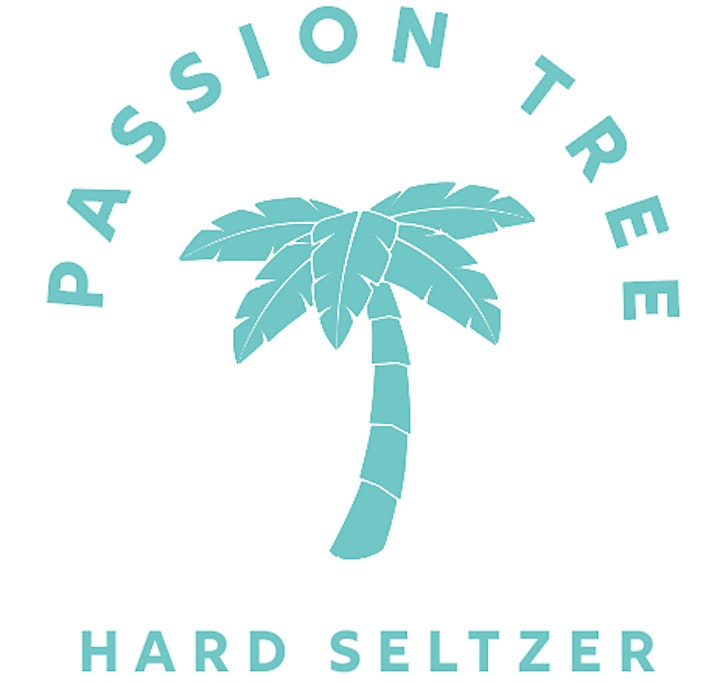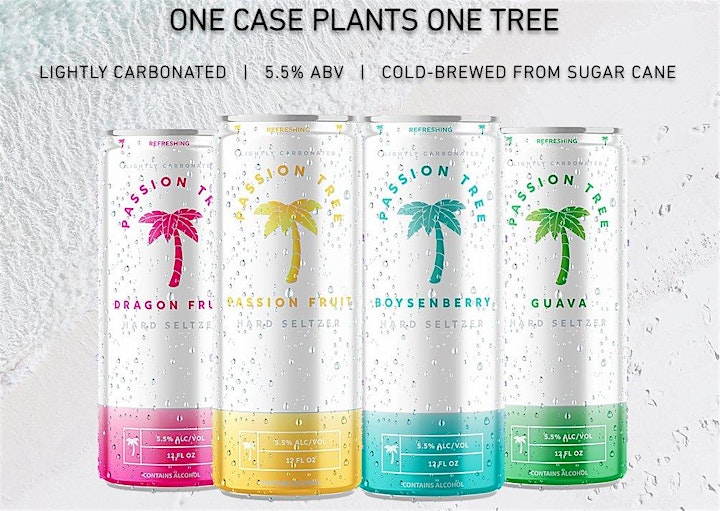 Passion Tree - There's no other seltzer company that has put such effort and passion into developing a balanced, flavorful experience just for you. Real natural flavor cold-brewed from sugar cane into the finest liquid known to man. No wonder we received the highest rating from Tasting Panel Magazine.
_________________________________________________________________________________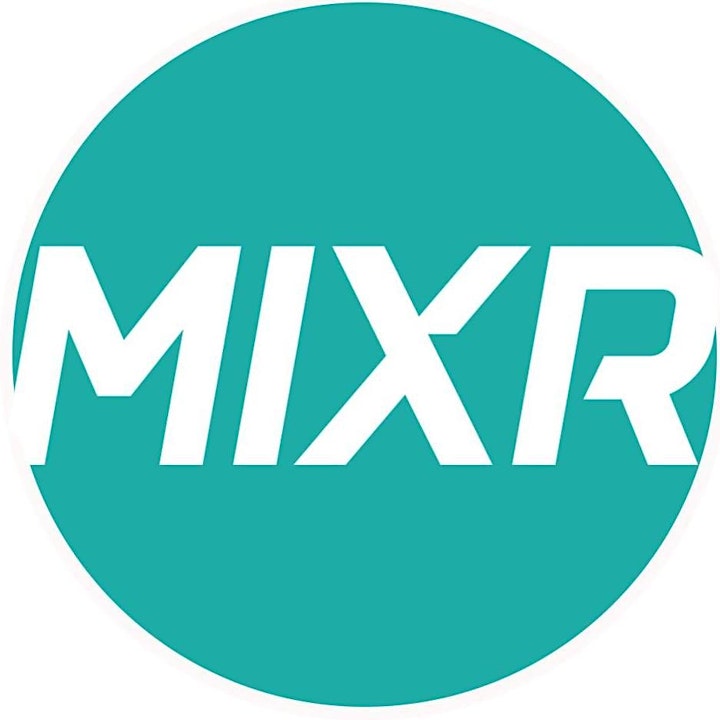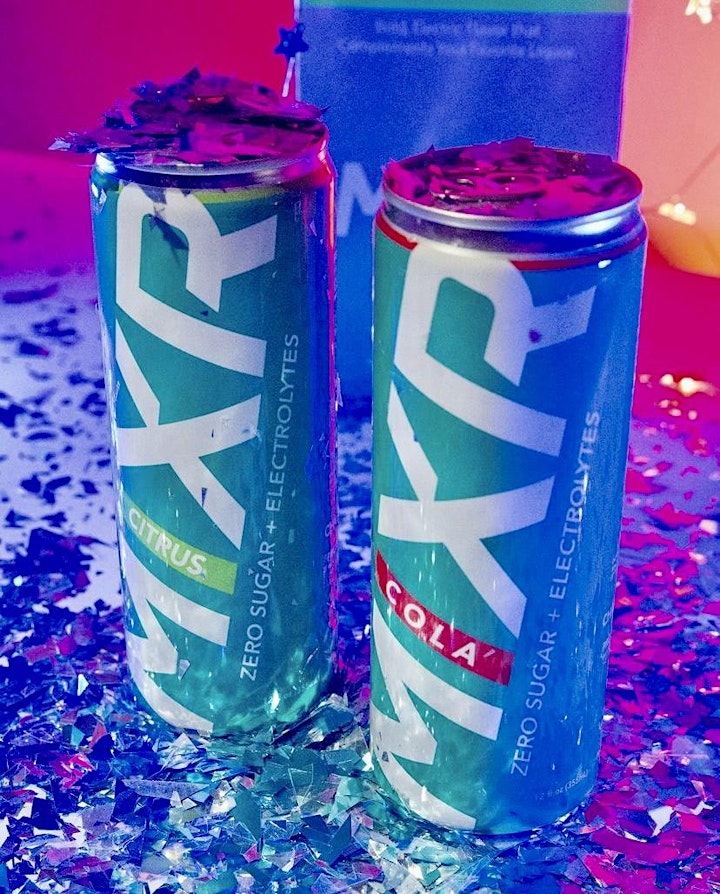 A NON-ALCOHOLIC MIXER & CHASER.
MIX IT, POUR IT, TAKE IT TO GO!
MIXR Beverages are challenging what a chaser or mixed drink "should be". We were done with those sugar-filled mixed drinks and created our own bold ZERO calories + sugar MIXR with added electrolytes. - MIXR is the first beverage specifically designed to be used as a healthy mixer and chaser!
_________________________________________________________________________________

Visual Effects, Lighting, & Production Team!
ELS is a collective of some of the most talented and brilliant minds in Event Production & Design. A team comprised of scholars, visionaries, and all-around "good eggs", ELS is the culmination of years of hard work and a solid dedication to producing mind-melting laser shows. Finding our humble beginnings in San Diego, California, ELS was founded on the ethos that the audience deserves a better show.
Looking forward, ELS holds true to the powerful belief that our audiences and our clients deserve a superior laser show. Where we go from here all begins with a little bit of magic, light, and the dreams of our clients.
_________________________________________________________________________________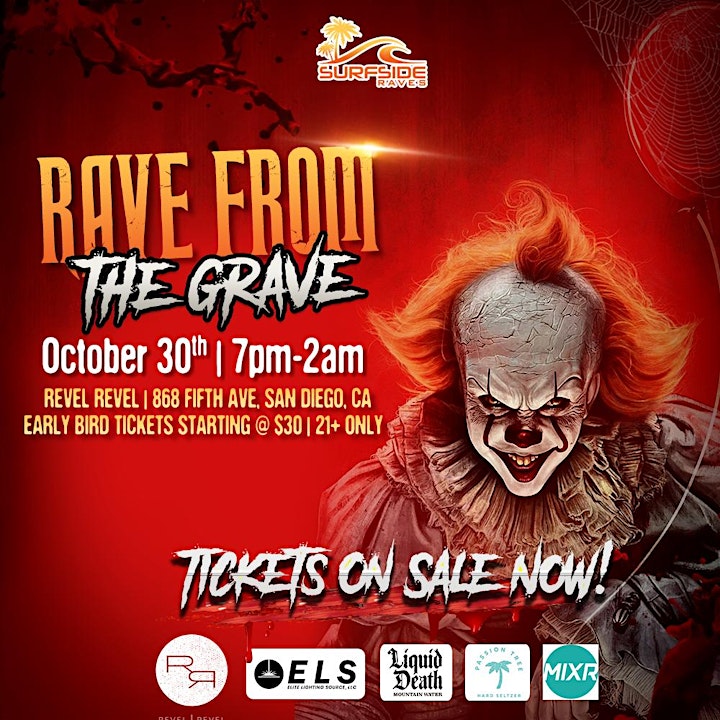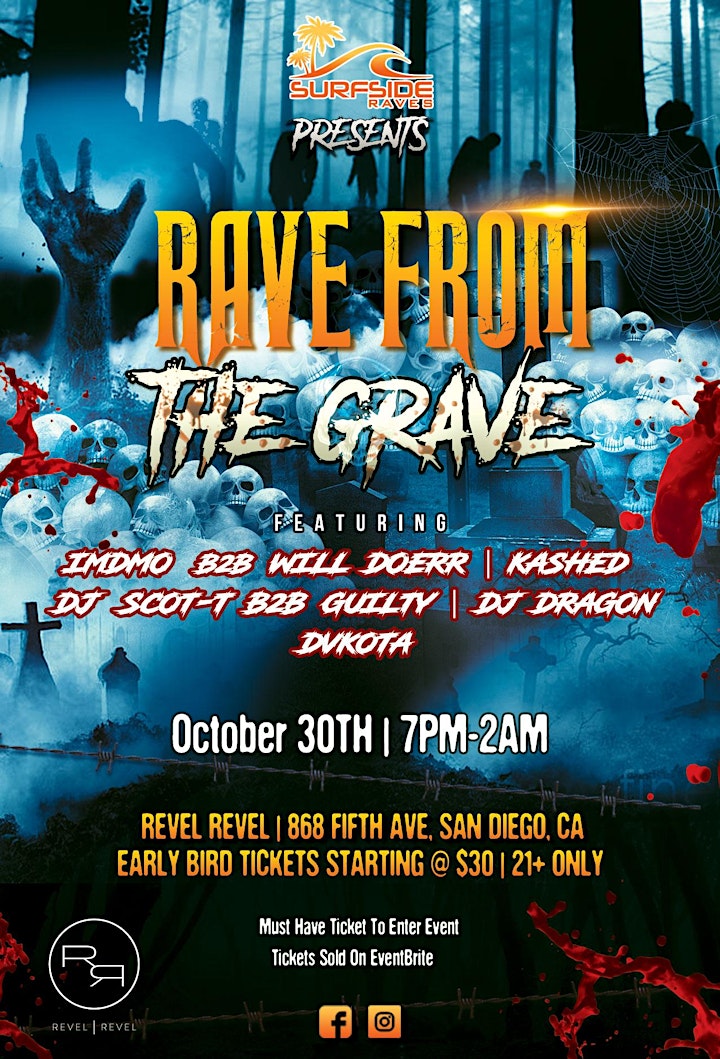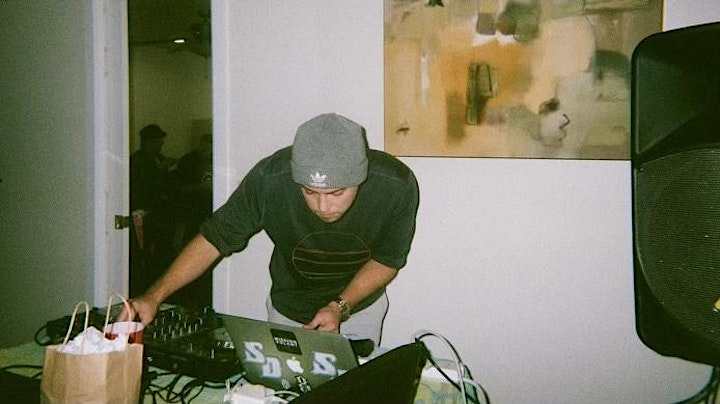 IMDMO
A San Diego University Alumni and local IMDMO has been mixing music for several years and performs everything from Deep House, Trap Music, and Bass Heavy music that always gets the party started! With inspiration from artists such as TroyBoi & Wax Motlif, IMDMO is a DJ that brings good vibes and energy to every event he performs at.
__________________________________________________________________________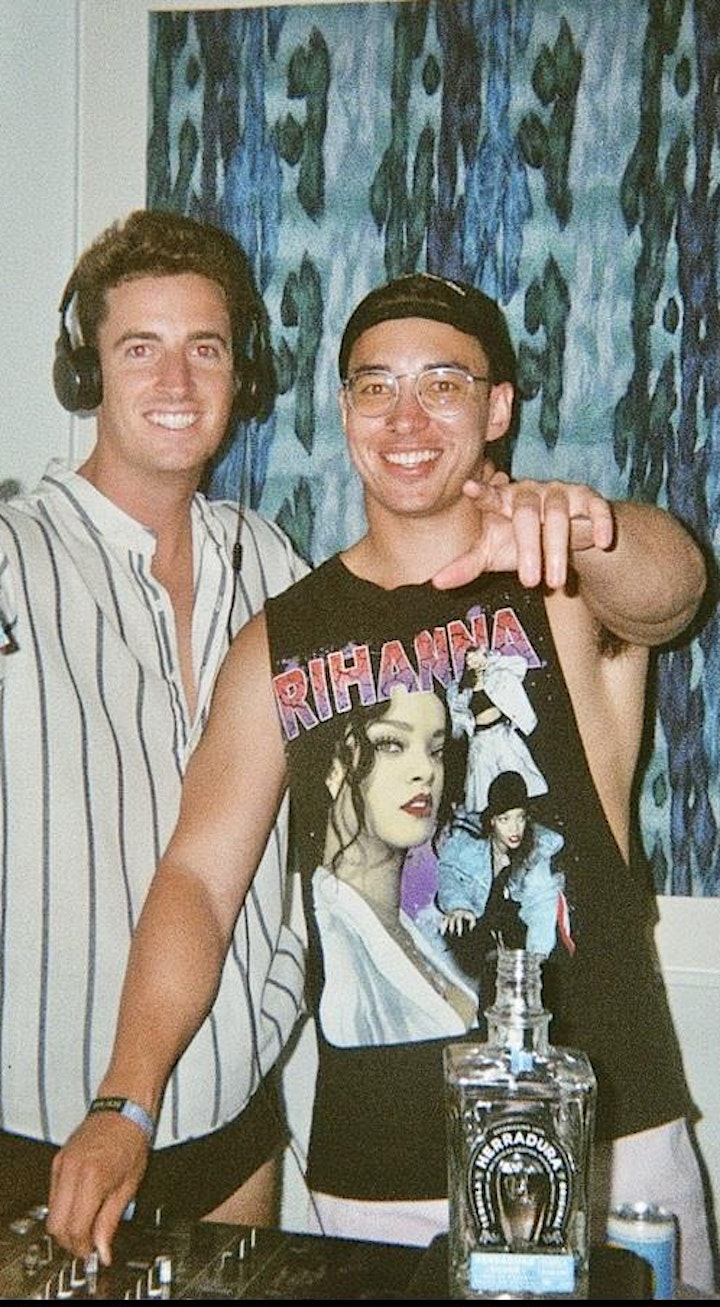 Will Doerr
An up-and-coming artist just breaking into the San Diego DJ music industry. Will Doerr has gone from humble beginnings mixing music from his bedroom, performing live at large parties, and now opening sets for DJ's at major SD nightlife venues. Will Doerr is ready to take the stage this Halloween weekend drawing inspirations from artists such as Dom Dolla, Noizu, and DJ Bezi; get ready to shake your booty and bang your head to some of the hottest mixes sure to blow your mind!
__________________________________________________________________________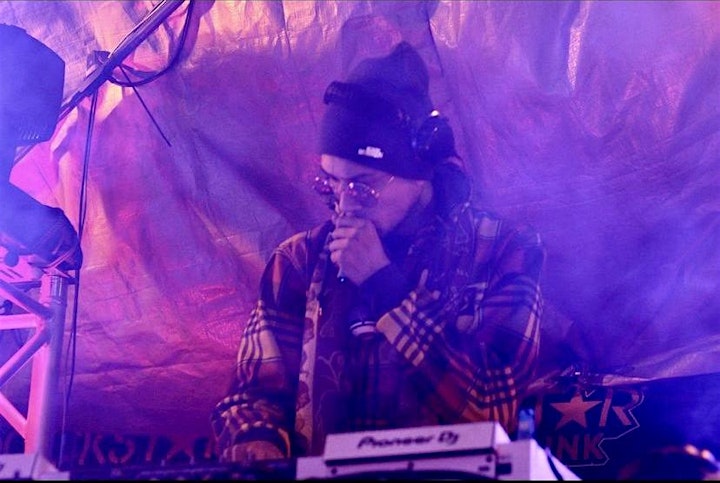 Dragon
A multi-genre Bass and House music DJ & Producer originally from Boston, Ma. and currently residing in the Orange County area, Dragon brings his bass-heavy performances to the West Coast after relocating to SoCal in 2018. With over 10 years of experience mixing, and a unique style that always gets the crowd moving. This up-and-coming artist is spreading through the SoCal underground scene rapidly.
__________________________________________________________________________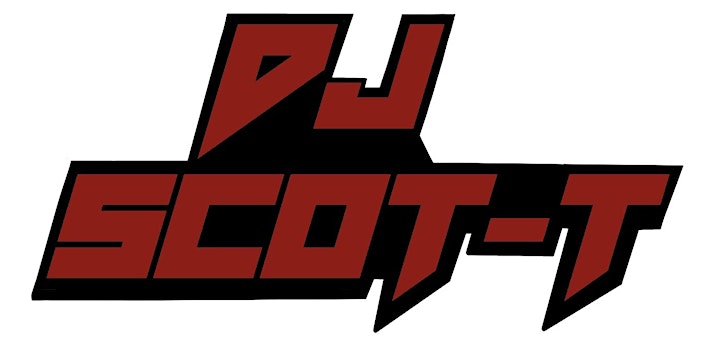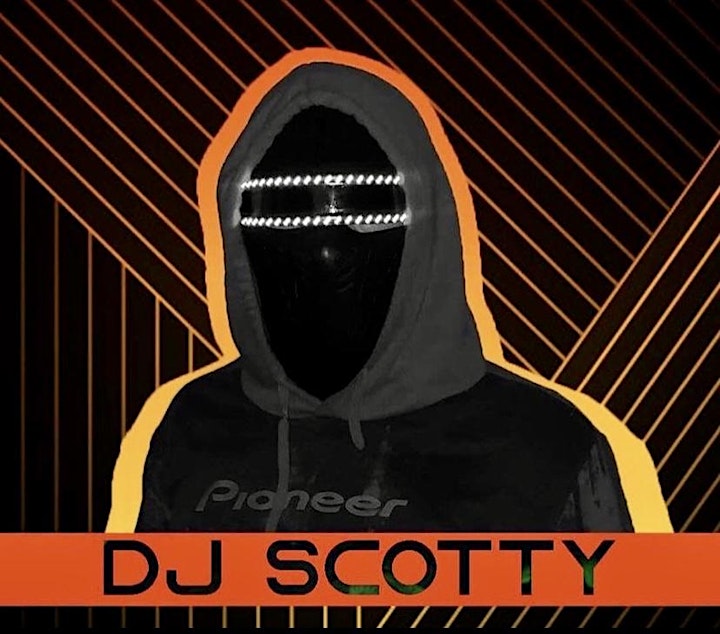 DJ Scot-T
Moving to California in 2019, Dj Scot-T left his hometown in the state of Georgia to pursue a career in making music and becoming a DJ. He pursued a Communication Degree at the University of San Diego and built his reputation as a "disk jockey".
DJ-Scot-T underground music style played with DJ group "Most Wanted Records" which includes the ArineBoyz (who was on the line-up with Diplo in Cabo in May 2021). In November 2020, he helped establish the DJ group Pacific Theory which further gave him exposure in the San Diego community.
He recently got accepted to Icon Collective in Los Angeles and now performs more at Cubensis Events & SurfSide Raves in the greater San Diego & Los Angeles region.
DJ Scot-T currently partners with Cubensis Events & SurfSide Raves performing in both Los Angeles and San Diego areas.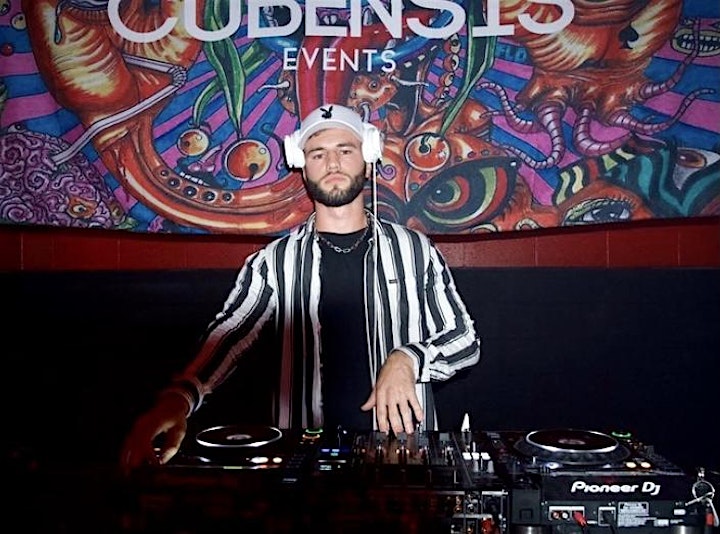 __________________________________________________________________________
Guilty
Guilty is a 25-year-old San Diego - based DJ/Producer whose influences range from RL Grime, Nitti-Gritti, Boombox Cartel, Quix, Slander, Illenium, Gryffin, & Nghtmre to name just a few artists that inspired him to pursue a career in creating music. Guilty is a future STAR in the making currently attending Icon Collective School of Music in Los Angeles where EDM greats like Slander, Nghtmre, Jauz, Kayzo, Sullivan King, Yultron, Kompany, Kaivon, Effin, and Snbrn all attended.
Guilty is currently working on a few EDM projects consisting of Trap, Future Bass, and Dub-Step influences. Guilty is a provider of vibes that bring an unmatched level of swag and energy to his sets that take you through the full spectrum of emotions leaving you feeling fully satisfied but craving more.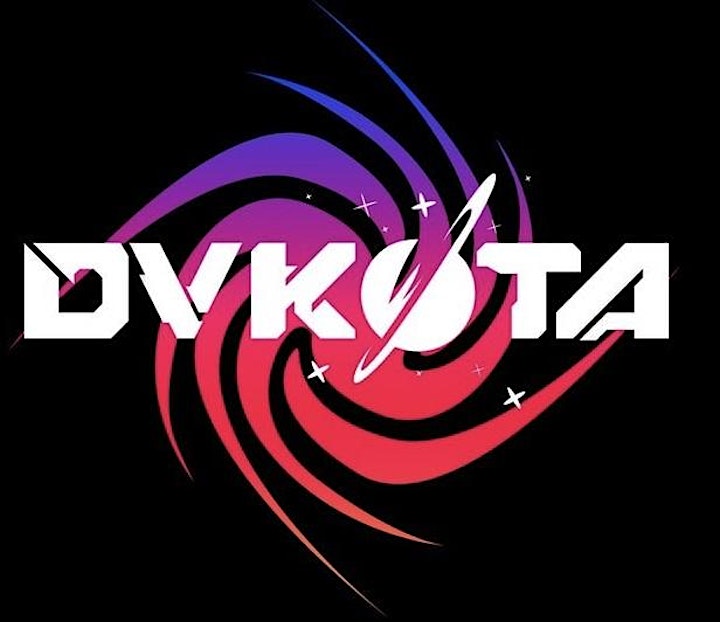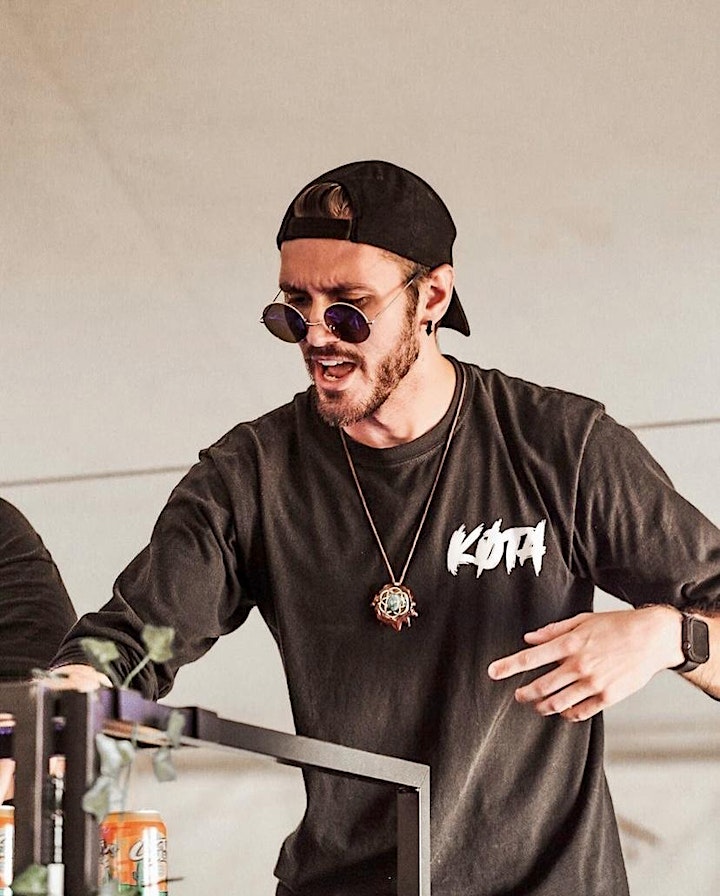 __________________________________________________________________________
DVKØTA
DVKØTA (Dakota Whelchel) is an Orange County Bass producer who focuses on the emotional aspects of melodic bass while also unleashing devastating dubstep. He has released melodic and heavy original tracks as well as remixes for Virtual Riot, Mitis, and continues to push the boundaries for the bass music industry. Witnessing his live sets will transport you to a SCARY NEW WORLD filled with intergalactic melodies and space bass. Are you prepared for what lies beyond our graveyard this Halloween?!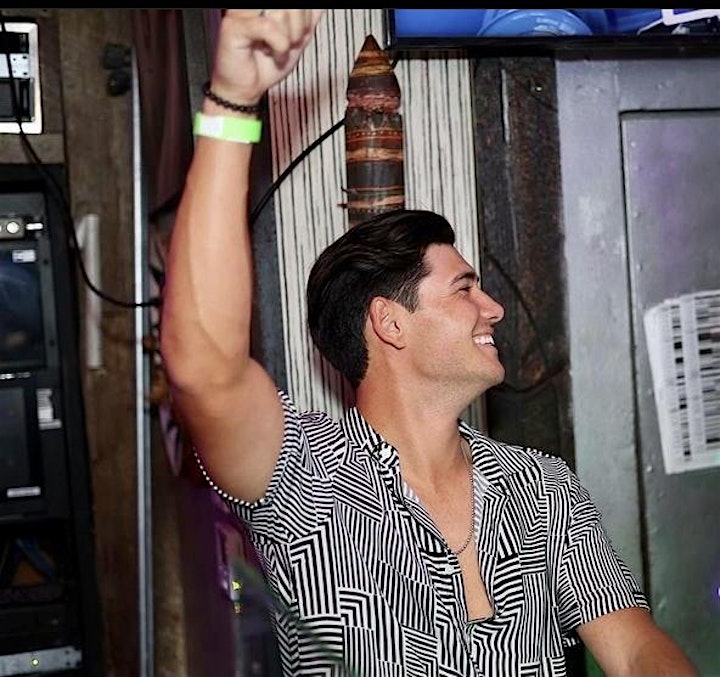 __________________________________________________________________________
KASHED
An Electronic Music Producer originally from Portland, Oregon; KASHED is a major upcoming Deep House artist currently performing to open the set of Troy-Boi on October 10th for Monster Energy Drink "Up & Up Oregon" event this fall. KASHED brings a mixed variety of House, EDM, and Deep House music to his audience. His music is going to keep you wanting MORE & MORE after listening to his amazing DJ transitions, melodies, and heavy house beats making you never want to leave the dance floor. Tell your friends KASHED is in town... It's going to be an unforgettable Halloween party!
Some Info To Know:
Must be 21 years old to participate; valid State ID required. All Sales are Final. No refunds or exchanges. Prices are subject to change while supplies last.
Parking: Please allow plenty of time to find parking. There are several parking garages within the Downtown SD Gaslamp area. Recommend arriving earlier for Halloween weekend. Due to the fireworks show from Mission Bay, traffic may cause delays. Public Parking Garages nearby (rates vary). Please DO NOT drink or drive; opt for Uber or Lyft.
Dress Code: Costumes are not required but are strongly encouraged. All masks will need to be removed prior to entering for verification of your ID. No weapons will be tolerated including toy swords, knives, and/or guns regardless if they do not appear to be real or not. We reserve the right to refuse service to anyone or confiscate any props to a costume that may deem inappropriate or dangerous.
Age Requirement: Must be 21+ to participate. NO EXCEPTIONS.
Ticket Purchase Note: If the event is canceled due to Covid-19, you'll be refunded.
Purchase Policy: NO REFUNDS OR EXCHANGES. ALL SALES FINAL: There are NO REFUNDS, NO CANCELLATIONS, no credits, no exchanges, and no transfers after the order has been made. If the event is canceled due to COVID-19, FULL REFUNDS will only then be refunded to your credit/debit cards used to purchase the ticket.
Ticket Admission: You must present the original ticket used to purchase the ticket in order to have entry to the event. If a ticket is not purchased or misplaced, the attendee must purchase "At-The-Door" ticket prices to gain entry.
Support: If you encounter a problem at the event, please notify a nearby security guard or event coordinator/employee to assist your compliant. If you need customer support, the promoter's email is austin@surfsidemarketers.com
Purchase Policy: By placing an order, you are confirming that you received this policy and are agreeing to abide by the clauses within. This Purchase Policy is a binding contract between you and SurfSide Raves.
Event Booking: By purchasing a ticket you're entitled to entry to the event you're purchasing it for. At the time of your order, Eventbrite will place an order for your ticket(s) in the Promoter's ticketing system, reducing the number of tickets available for the chosen event. If you do not show up to the event, you understand that you are forfeiting your ticket(s) and therefore your ticketing fee (the entirety of what you paid) will not be returned to you. If you do not attend your event, you're still 100% financially liable for your purchase. If you cannot attend the event, you will not receive a refund.
Alcohol, Seating, Food: Each event features a 'full-bar.' There is no seating or food; unless otherwise stated in the event listing. If food is provided; then it is on a 'first-come, first-served basis,' unless the event listing and or ticket description clearly states that it is available for a specific time period or for the entire event duration.
Event Cancellations: If the event is canceled you will receive a refund for the face value of the ticket.
No Refunds: Unforeseen circumstances beyond promotors' control will not be grounds for a refund, including but not limited to the following: local or national weather conditions, natural disasters, waiting in lines, extended waits in lines, family emergencies, medical emergencies, employment issues including layoffs, traffic, parking, public or private transportation issues, etc. Promoters, Venue Owners, Venue Management, Security, Event Staff, and other agents of the event, have the right to refuse entry to any ticket-holder, without a refund, for any reason at their discretion, including but not limited to: disorderly behavior, failing to comply with the rules of the venue, incorrect attire, intoxication, venue capacity, breach of security, and other restrictions. Ticket-holder is aware that the Venue and Talent are subject to change without notice, which is not grounds for a refund. Ticket-holder is aware that amenities promised by Promoter are not guaranteed, and are not grounds for a refund, including but not limited to VIP amenities, drink specials, drink tickets, gifts, express entry, special areas, celebrity guests, etc. Dissatisfaction with any aspect of the event is not grounds for a refund, including but not limited to: music, DJ(s), decorations or lack thereof, party favors or lack thereof, beverages or lack thereof, alcohol selection, bar staff, food availability and selection, fellow patrons/attendees, venue staff, event staff, security, performances, ambiance, amenities, venue, check-in process, seating or lack of seating, wait in lines, emergency closures of event, emergency return of boats or yachts, delayed commencing of events, early ending of events, public amenities such as fireworks or public performances or the lack thereof, line of sight of public amenities such as fireworks or public performances being blocked by trees, buildings, boats, people, and/or other things, etc.
Release of Liability: By purchasing the tickets through Eventbrite, you hereby release and forever discharge Promoter from any liability or claims for damages that may arise as a result of your attendance at, and voluntary participation in, the event(s), including claims for personal injury, or damage to personal property, or any other claims for negligence on the part of the event's Promoter. By purchasing the tickets through Eventbrite for this event, you hereby release and forever discharge event Promoter, and their officers and agents, from any liability or claims for damages that may arise as a result of your attendance and participation at the event(s). It is hereby understood that the purchase of tickets by you and your participation in the events shall not be construed as an assumption on the part of the Promoter of responsibility, liability, or control of the events.
Indemnity: By purchasing tickets for this event, ticket purchaser agrees to indemnify and hold harmless event Promoter, said entities officers, owners, employees, and agents, from and against all claims, damages, losses, and expenses, including reasonable attorney's fees arising out of or by reason of complying with this Indemnity Clause. Ticket purchaser, their heirs, executors, administrators, successors, and assigns, hereby release, remise, and forever discharge event Promoter and its entities owners, officers, employees, and agents, from all manner of actions, causes of actions, suits, debts, judgments, executions, claims, demands whatsoever, known or unknown, in law or equity, which ticket-holder has ever had, now have, may have, or claim against event Promoter.
Collections & Legal Action Against Debt: Once you make a purchase, if those funds are removed from the Promoter's account and given back to you, you owe the Promoter that money back, plus applicable fees as outlined below. If you owe money to the Promoter, the Promoter reserves the right to take legal action against you and/or send you to collections for the recovery of said debt. If you are sent to collection or there is legal action taken against you, you are fiscally responsible for any and all legal costs and fees, directly associated and/or indirectly associated, with recovering the debt owed by you. The Promoter's collection's agencies reserve the right to negatively affect your personal credit score until your debt is paid. Once an account has been placed in collections, the only way to get yourself out of Collections is to pay the debt owed by you to the collections agency.
Arbitration Agreement: In the event, there are any legal disputes against Promoter, by agreeing to this Purchase Policy, you agree that such disputes will be arbitrated. You further agree that the location of arbitration will be set in San Deigo, California.
Severability: If any clause, aspect, part, or provisions of this Purchase Policy is found to be null, void, illegal, or otherwise unenforceable, the rest of this Purchase Policy remains in full binding effect, and the unenforceable provision(s) shall be deemed modified to the limited extent required to permit the enforcement of said clause that required modification and of the agreement as a whole.
Thank you for your purchase!