Description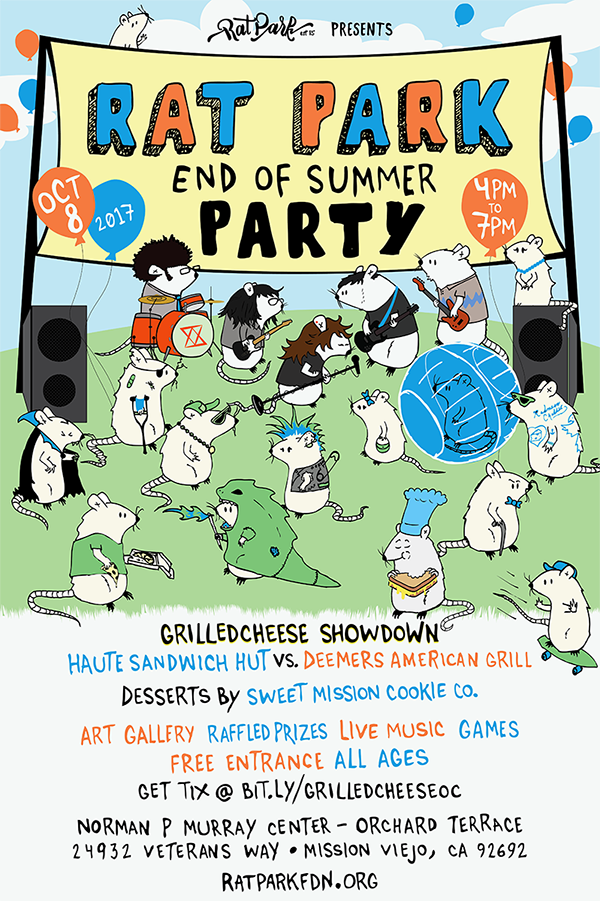 Grilled Cheese Showdown:
The winner will be voted by guests
Sweet Mission Cookie Co will be the premiere dessert provider for the event
Event will also have:
Yelp is our official check-in app sponsor.
(100% funds go to charity. Funds raised from events will be used for grants to help individuals struggling with mental health issues and substance dependencies get financial support for recovery treatment.)
Go to ratparkfdn.org to learn more about this 501(c)3 non-profit and past events.