RASHIDA JOURDAIN'S MASTERMIND GROUP (5 WEEKS)- 15 LAWS OF PERSONAL GROWTH

Weekly Event - Every Monday: 7:00 PM to 9:00 PM (EST)

Oviedo, FL
Who's Going
Loading your connections...
Event Details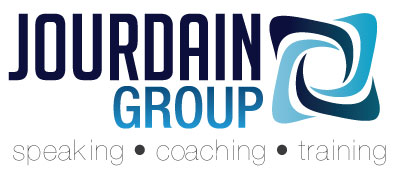 "Change is inevitable, Growth is Optional." - John C. Maxwell
Do you have a personal growth plan? Do you know HOW to move from where you ARE to where you want to BE? If you KNOW that you are filled with purpose and SERIOUS about your personal growth, I want to personally invite you to my 5 WEEK Mastermind Group study based on John Maxwell's new book "The 15 Invaluable Laws of Growth: Live Them & Reach Your Potential."
Are there tried and true principles that are always certain to help a person grow? John Maxwell says the answer is yes! In this 5 week study you will learn Laws like:
•The Law of the Mirror: You Must See Value in Yourself to Add Value to Yourself
•The Law of Awareness: You Must Know Yourself to Grow Yourself
•The Law of Modeling: It's Hard to Improve When You Have No One But Yourself to Follow
•The Law of Contribution: Developing Yourself Enables You to Develop Others
•The Law of the Rubber Band: Growth Stops When You Lose the Tension Between Where You are and Where You Could Be
IMPORTANT INFORMATION
COST: $99/person (Includes Training Materials)
CLASSES: 5 Weekly Sessions/Once per week/2 Hrs Each
TIME/DATES: 7PM-9PM ON MONDAY: NOV 5, 12, 19, 26 & DEC 3
LOCATION: Oviedo Meeting Rooms 815 EYRIE DR, SUITE 4, OVIEDO FL 
BOOK: You will need the book for this class. Purchases can be made online via my website (www.johnmaxwellgroup.com/rashidajourdain) under Products or at your local bookstore. You will receive all training materials in class.
NOTE: **Registration is REQUIRED due to Limited Space. This allows for maximum group participation &  accurate preparation of material.  DEADLINE TO REGISTER IS OCT 30TH
Why Mastermind? There is synergy of energy, commitment and excitement that participants bring to a mastermind group. My facilitated groups offer a combination of masterminding, peer brainstorming, education, accountability and support in a group setting to sharpen your business and personal skills. By bringing fresh ideas and a different perspective, my masterminds can help you achieve success.
This 5-week in-depth study will afford you the opportunity to join forces and mastermind with a unique group of like-minded individuals who are focused on taking results in every area of their lives to a new level. Having the support and ideas from other focused and driven people allows us to see things differently and to get a new perspective on goals and action plans.
 Facilitated by:
Rashida O. Jourdain,
The Jourdain Group LLC & Certified John Maxwell Speaker, Coach & Teacher
PH: 407-878-8501
www.johnmaxwellgroup.com/rashidajourdain
www.jourdaingroup.com
FB: www.facebook.com/jourdaingroup
Email: rashida@jourdaingroup.com
Where


Oviedo Meeting Rooms (www.oviedomeetingrooms.com)
815 Eyrie Dr
#4


Oviedo

,

FL

32765

Organizer
Rashida O. Jourdain, Certified John Maxwell Team Speaker, Coach & Teacher