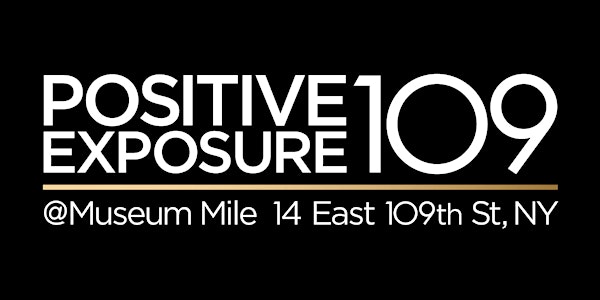 Rare Disease Day Film Screening with Positive Exposure
POSITIVE EXPOSURE promotes a more inclusive world through award-winning photography, films, exhibitions, lectures and educational programs.
By Einstein Chapter of AADMD
Date and time
Sunday, February 26 · 11am - 2pm EST
Location
14 E 109th St 14 East 109th Street New York, NY 10029
About this event
In celebration of Rare Disease Day, the Einstein AADMD Student Chapter will be collaborating with Rick Guidotti and Positive Exposure to hold screenings of multiple educational and beautiful short films, including 'Holding Moses: Motherhood in the face of disability'.
There will be time for a Q&A discussion with advocates and families living with rare diseases. In addition you will have the opportunity to explore the Positive Exposure Gallery, which will be featuring the exhibit: "Neurofibromatosis: The People", paintings by Rachel Mindrup.
Check out some clips from Positive Exposure's FRAME (Faces Redefining the Art of Medical Education) films: FRAME
Rick Guidotti, an award winning photographer, founded POSITIVE EXPOSURE after a chance encounter in 1997 with a young lady living with albinism at a bus stop in New York City. As an artist, Rick was taken by her extraordinary beauty. In a quest for a better understanding of albinism, Rick sought out medical textbooks, where he was affronted by the dehumanizing images depicting disease, lacking all humanity. It was this experience which forced Rick to turn his lens from the more traditional ideas of beauty, to the beauty and richness of human diversity.
Rick has since spent more than twenty years collaborating internationally with advocacy organizations/NGOs, medical schools, universities and other educational institutions to effect a sea-change in societal attitudes towards individuals living with genetic, physical, behavioral or intellectual difference.
***We are currently only scheduled for one screening of the films from 11am-2pm on Sunday February 26th; however, if there is enough interest we will be able to add additional viewing times! So, please sign up for the waitlist if we have already sold out the original number of tickets!!***