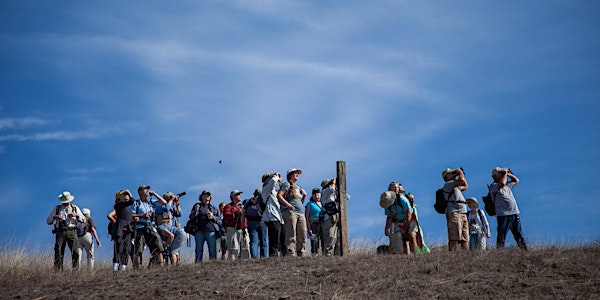 Raptor Walk at Jenner Headlands Preserve 11-13-22
Come watch the raptors in flight at the Jenner Headlands!
About this event
The Jenner Hawk Overlook is the spot to view the fall migration of raptors as they soar on the hillside updrafts along the Sonoma Coast. From there, Certified Naturalist Larry Broderick will introduce you to bird spotting and identification on location. We will walk approximately 4.5 miles with about 800 feet in elevation gain.
Level: Strenuous
There is no charge for this event, which is made possible by the voters of Sonoma County who fund the work of Ag + Open Space with a quarter-cent sales tax.