Rapportlansering: State of World Population (SWOP) 2018
Description
INBJUDAN
Lansering av rapporten State of World Population 2018:
The Power of Choice - Reproductive Rights and the Demographic Transition
TORSDAG 18 OKTOBER 16.00-17.00
Stockholms Universitet, Södra Huset, Hörsal 5 (våning 3)
Makten att välja hur ens familj ser ut påverkas av många olika faktorer. Reproduktiva rättigheter är mänskliga rättigheter men vi har alla olika förutsättningar att åtnjuta dem. Möjlighet att välja vem eller vilka, om någon alls, du vill dela föräldraskapet med är också olika. Hälsa och utbildning, inkomstnivå, icke-diskriminering och frihet att bestämma över sin egen kropp är alla faktorer som ger förutsättningar till valfrihet.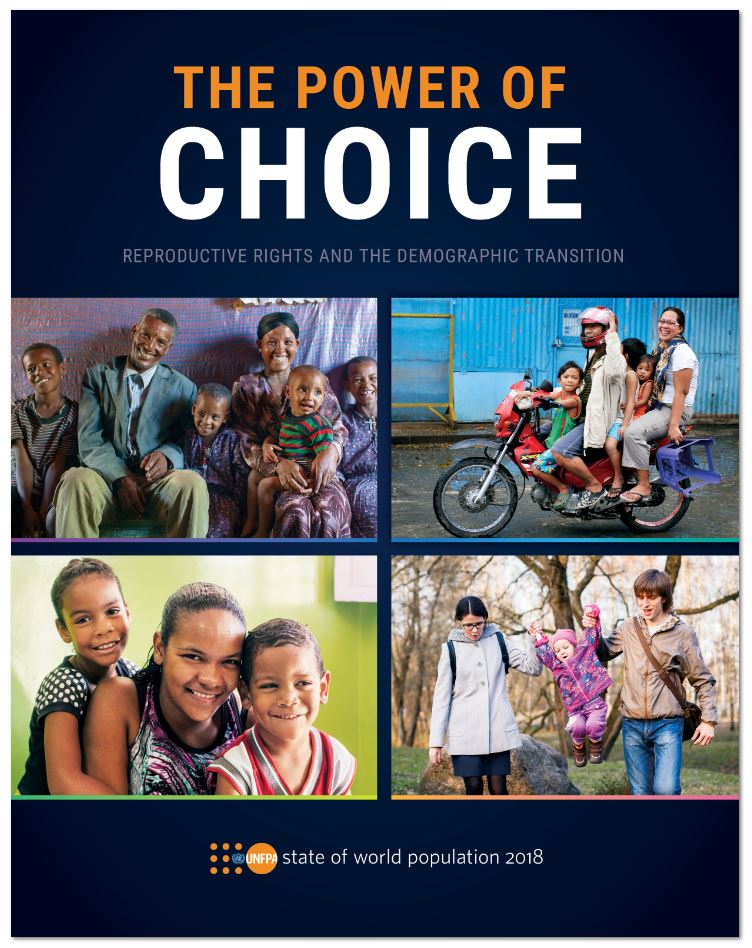 Detta årets State of World Population-rapport belyser grundläggande frågor om vad det innebär för individer och samhälle om valfrihet begränsas men också hur familjebildningen i sig påverkar samhället.
Vad är det som gör att vissa par och individer får fler barn än de önskar, medan andra får färre, eller inga alls? Hur påverkar faktorer såsom familjepolitik och normer kring genus individers möjligheter att få det antal barn de önskar? Hur ser det ut i Sverige jämfört med andra delar av världen? Vilka förändringar behövs i Sverige idag för att anpassa lagstiftning och normer till dagens familjesitutioner?
Dessa frågor, och många fler, kommer att adresseras under lanseringen. Diskussionen kommer att modereras av Karin Johansson, ansvarig för hållbar utveckling på svenska FN-förbundet. Fika kommer att serveras.
Paneldelgatare:
Anna-Karin Johansson, Generalsekreterare, RFSU
Björn Andersson, Regionaldirektör UNFPA, Asien och Stillahavsområdet
Efraim Gómez, Departementsråd, Enhetschef, Enheten för FN-politik, Utrikesdepartementet
Lucas Gottzén, Professor, Stockholms Universitet


Registrera ditt deltagande på Eventbrite senast 16 oktober.
För mer information kontakta:
Patricia Grundberg (UNFPA), grundberg@unfpa.org, +45 4533 7303
Andreas Berglöf (RFSU), andreas.berglof@rfsu.se, +46 70 521 1608