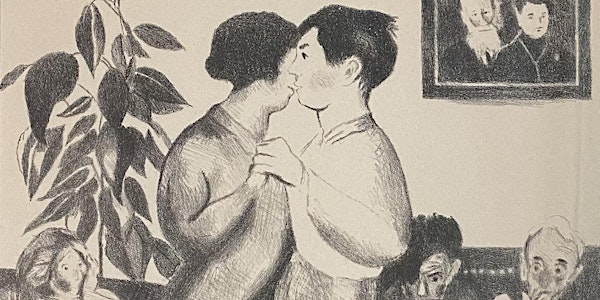 Raphael Soyer and the Jewish American Immigrant Experience
Samantha Baskind, Ph.D., discusses the life and work of Jewish American artist Raphael Soyer
Refund Policy
Contact the organizer to request a refund.
About this event
Join us for a discussion with Samantha Baskind, Ph.D. on artist Raphael Soyer (1899-1987), a close friend of Chaim Gross. Soyer, whose Russian Jewish family settled in Manhattan in 1912, was devoted to painting people in their everyday urban lives. He came to be known especially for his representations of city workers and the down-and-out, and for his portraits of himself and his friends. Soyer was greatly influenced by his religiocultural identity and by the Jewish American immigrant experience. This talk examines the painter's art and life in the rich context of religious, cultural, political, and social conditions in the twentieth-century United States.
The event is free, but donations are greatly appreciated. Registration is required.
Samantha Baskind, Professor of Art History at Cleveland State University, is the author of six books, including Raphael Soyer and the Search for Modern Jewish Art and, most recently, The Warsaw Ghetto in American Art and Culture. She has contributed more than 100 articles and reviews on a variety of subjects to museum catalogues, academic journals, edited volumes, encyclopedias, and the mainstream press. She served as editor for U.S. art for the 22-volume revised edition of the Encyclopaedia Judaica and is currently series editor of "Dimyonot: Jews and the Cultural Imagination," published by Penn State University Press.