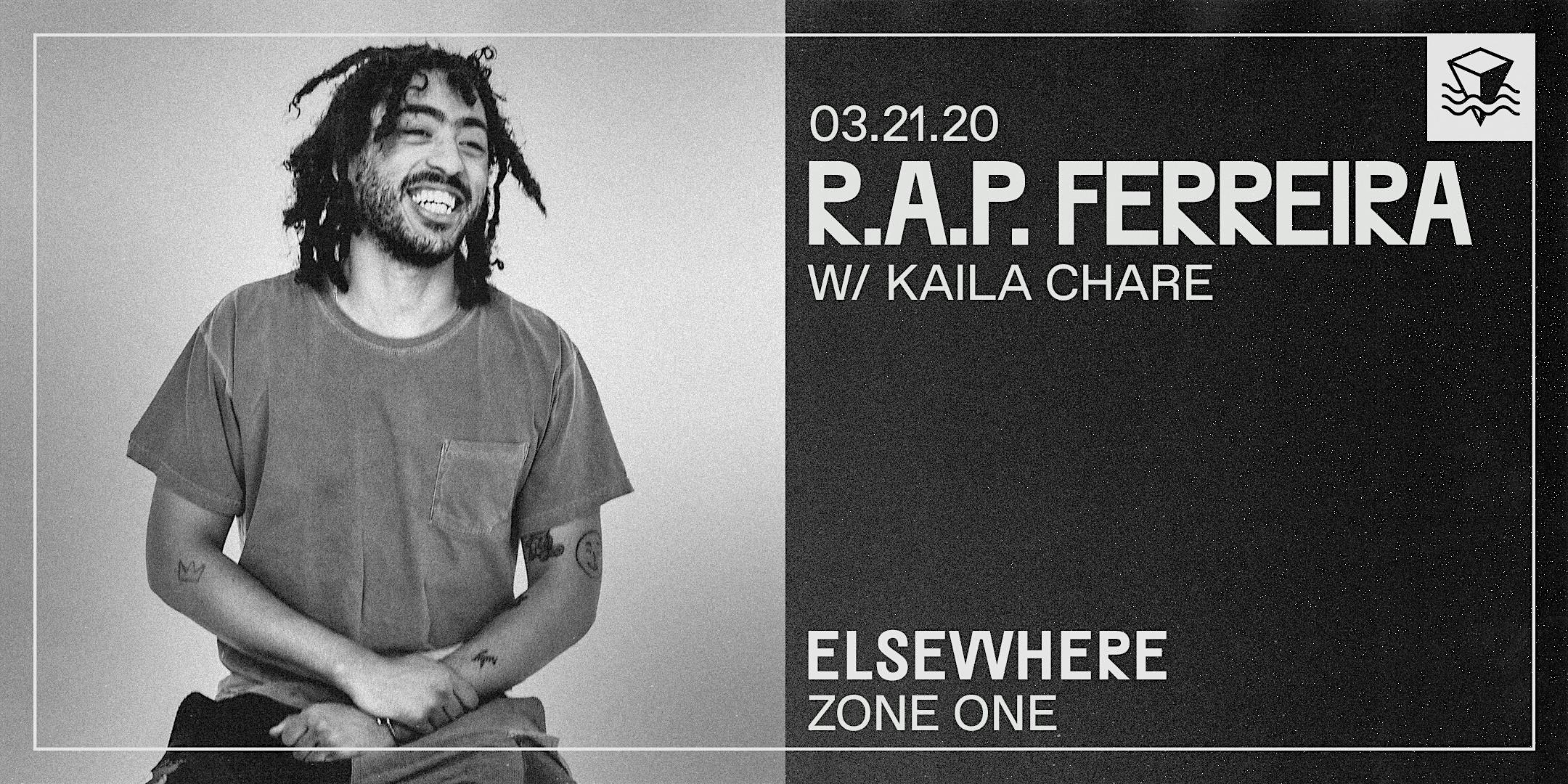 About this Event
R.A.P. Ferreira fka milo aka scallops hotel is an mc, producer and theorist working in the Black arts tradition commonly categorized as rap. Having founded the label ruby yacht in 2015 and since releasing all of his music through this channel, Ferreira has earned a sizable following within independent hip hop by rigorous, constant touring and an elevated, explorational style of performance. He is known for an uncompromised, utopic flow that speaks directly to the root of the listener. 
By 2018, the young artist galvanized his presence in the American rap scene with the opening of Soulfolks Records & Tapes in Biddeford, Maine. Ferreira has a sprawling, limitless catalog ranging years, names, geographies, intentions, collaborations, and vocabularies.
In an era defined by keyword search, soundbyte, cosign, marketing and virality this artist's work stands out by not cow tailing to the movements and trends of the digital sphere. 
Freshly unwonted, Kaila Chare is an Indianapolis-born experimental rapper, songwriter and producer. Their debut EP "self-actualization pt. 1" is an unorthodox sound-anthology on black feminine, ballooning, and non-physical maturity. Laddering outrage, black matriarchy, compartmentalized identity, and thoughtful apathy, Kaila Chare seeks auto-biographical mapping through intentional noise, samples their grandmother could recognize, and honesty.
Elsewhere is intended to be a safe space to enjoy music, art, expression, and free play. Elsewhere reserves the right to deny, remove and/or ban any customer deemed to be disrespecting our zero-tolerance harassment policy. 
Please read our full policy at: https://bit.ly/2VxByad
All ticket sales are final, and Elsewhere does not offer refunds for any reason except event cancellation or reschedule. Opening performers, door times, and set times are subject to change without notice. All ticket holders must present a valid US government-issued ID or passport upon entering, and Elsewhere reserves the right to refuse entry without refund to anyone who does not have a valid ID or meet the event's age requirement. Please note that Elsewhere does not accept foreign IDs of any kind other than passports. Elsewhere does not guarantee the validity or use for admittance of tickets purchased via 3rd party resellers of any kind.