Rank UP - Marketing Industry Event Featuring Expert Speakers & Networking
About this Event
Rank UP
Presented By iPullRank
Sponsored By Searchmetrics
Are you looking to build your brand online, to perform better in Search grow your audience or improve lead generation, or to get ahead of your competition? Then we invite you to our Rank UP marketing industry event to meet the industry-leading marketing executives, SEO's, and content strategists! Presentations will include their latest and greatest tactics and tools for crafting the perfect Content Strategy!
Learn from industry leaders and network with professionals,
"It (Rank UP) helped me realize that content creation is (or at least should be) much more complicated and detailed than it currently is and that by attending to your processes we'll be able to stay ahead of the competition" - Past Rank UP attendee
Core Topic - Crafting A Competitive Content Strategy
Targeted content marketing to improve search rankings against competitors
Leveraging SEO for lead generation
Accounting for E-A-T and Google Search Algorithms
and more!
AGENDA
6 - 7 PM - Networking & refreshments
7 - 8 PM - Panel discussions/presentations, QA
8 - 8:30PM - Executive chats with the experts
8:30 -10PM - Networking
Complimentary appetizers and refreshments from 6pm-8pm!
One complimentary hour of karaoke for guests*
This is a professional event. Registration is required. Seats are limited.
EXPERT SPEAKERS
Mike King (Managing Director, IPULLRANK)
"Forbes featured Growth Hacker & SEO Thought Leader"
Jordan Koene (CEO of SEARCHMETRICS)
"Defined eBay's SEO strategy, spurring growth in European markets."
Christopher Hart (Director of Revenue, IPULLRANK)
"Former Director of Client Services at ScribbleLive and expert in enterprise SEO strategy"
SPEAKERS BIOS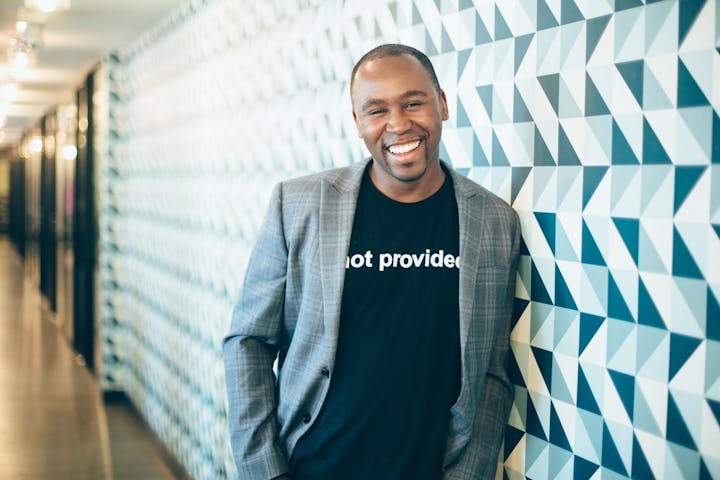 Mike King (Managing Director, IPULLRANK)
An artist and a technologist, all rolled into one, Michael King recently founded boutique digital marketing agency, iPullRank. Mike consults with companies all over the world, including brands ranging from SAP, American Express, HSBC, SanDisk, General Mills, and FTD, to a laundry list of promising startups and small businesses.
Mike has held previous roles as Marketing Director, Developer, and tactical SEO at multi-national agencies such as Publicis Modem and Razorfish. Effortlessly leaning on his background as an independent hiphop musician, Mike King is a dynamic speaker who is called upon to contribute to conferences and blogs all over the world. Mike recently purchased UndergroundHipHop.com a 20-year-old indie rap mainstay and is working on combining his loves of music, marketing and technology to revitalize the brand.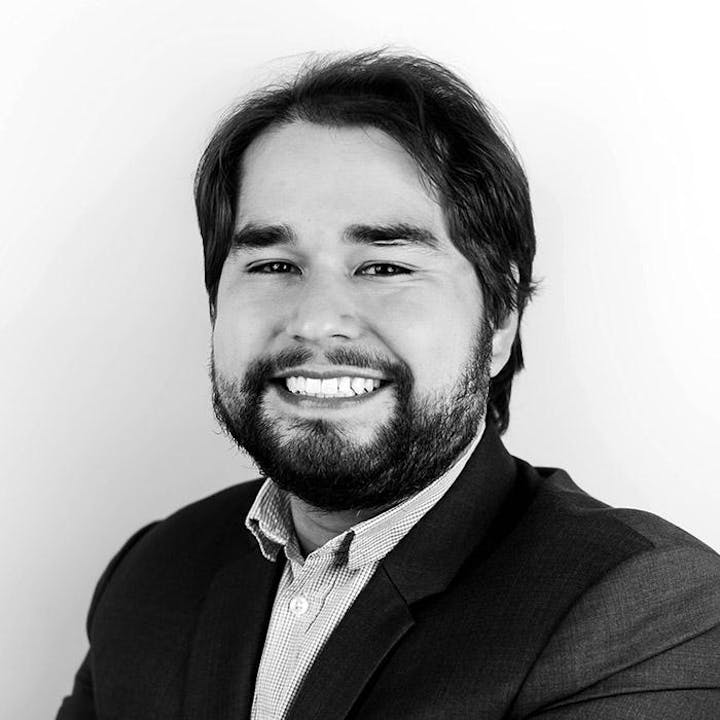 Jordan Koene (CEO, SEARCHMETRICS)
As CEO of Searchmetrics Inc., Jordan works with enterprise businesses, helping them understand and plan how to maximize the value of search in their marketing mix with the help of Searchmetrics technology. Heading the professional services team, he acts as the interface between clients and the engineering team to help ensure the company's product strategy and delivery reflect client needs.
Prior to joining Searchmetrics, Jordan led the eBay SEO team, guiding the team's strategic planning. He developed and executed best-in-class SEO marketing programs, including content strategy, link building, vertical and site architecture. Jordan also defined eBay's SEO strategy, spurring growth in European markets.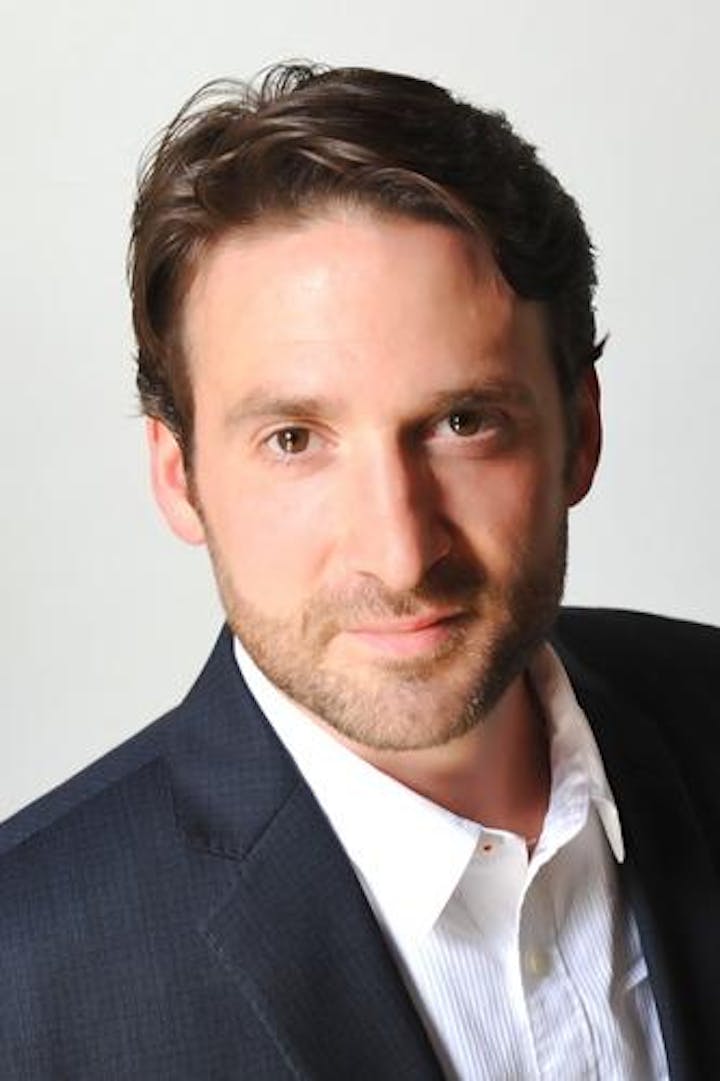 Chris Hart (Director of Revenue, IPULLRANK)
An expert in scaling SEO for enterprise, sales strategy, and client management.
Christopher Hart is the Director of Revenue at iPullRank. Formerly the director of Client Services at Scribble live and the VP of Services at BlueGlass Interactive, Christopher is an expert in enterprise SEO strategy bringing a wealth of in-house experience and agency expertise. Hart has spoken at industry events and is a frequent guest writer for SEO trade publications. He is a recognized thought leader on the SEO challenges faced by modern digital marketing teams.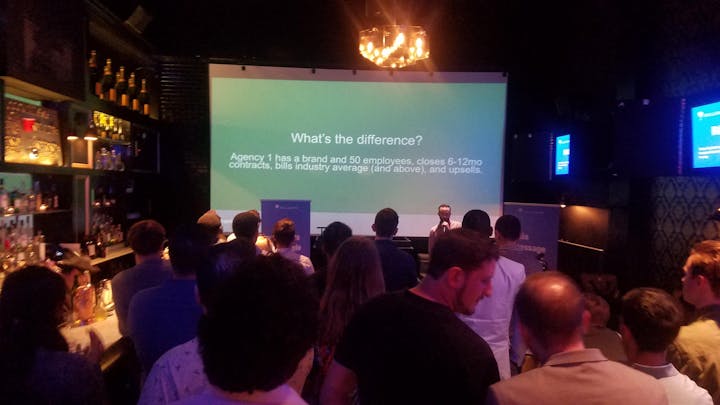 Does your company need expert help with marketing? Contact us!
"Rank UP" is a unique marketing industry event that combines the best elements of a conference, convention, networking meetup, and panel discussion. Each event features presentations by leading digital marketing executives, experts, and thought leaders in the industry. Join to learn the latest and greatest marketing strategies from the best marketers in the country!
Business owners learn innovative strategies used by profitable companies
Practitioners learn the latest marketing sciences & tools of the trade
Network with industry executives and peers
For information or to be a speaker/sponsor contact:
Clinton Byrd (iPullRank Sr. Marketing Manager)
Clinton@iPullRank.com
Links:
Homepage: www.ipullrank.com/events/rankupq32019
linkedin.com/company/ipullrank
*Sponsored by RPM Underground & Always The VIP