Description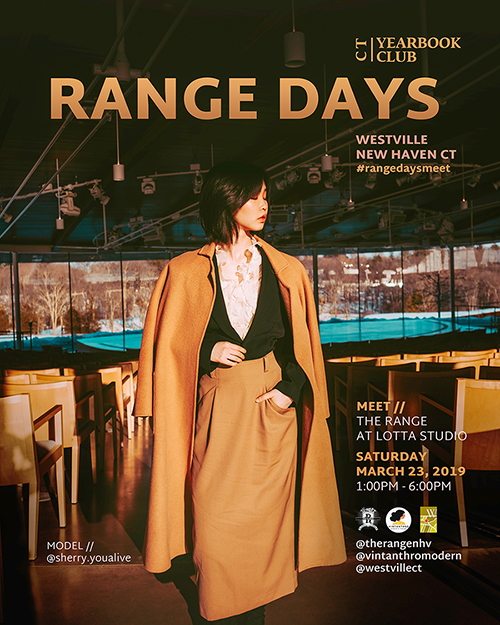 CALLING ALL SHOOTERS TO THE RANGE!!!
First ever Connecticut Yearbook Club event in collaboration with The Range, a creative co-op space located in historic neighborhood Westville, New Haven CT.

The goal of this event is to Connect, Reconnect, and Collaborate.
The Meet //
1:00 pm Fall in at The Range at Lotta Studio
2:00 pm - 4:00 pm Introduction/Hangout
Use this time to actually meet, get some coffee at the X Cafe, and shoot inside the studio.

4:00 pm - 6:00 pm The Walk
From here you have the option of staying at The Range and mingle or join the photo walk through Edgewood Park. The Range will be the designated hub to come and go as you please.
Clothing Vendor
Vintanthro Modern & Vintage