Actions and Detail Panel
RANDY SUSAN MEYERS - "The Widow of Wall Street"
Thu, April 13, 2017, 6:00 PM – 8:00 PM EDT
Description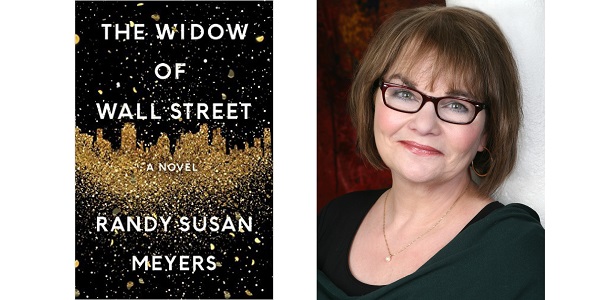 A provocative new novel by bestselling author Randy Susan Meyers about the seemingly blind love of a wife for her husband as he conquers Wall Street, and her extraordinary, perhaps foolish, loyalty during his precipitous fall.

Phoebe recognizes fire in Jake Pierce's belly from the moment they meet as teenagers. As he creates a financial dynasty, she trusts him without hesitation—unaware his hunger for success hides a dark talent for deception. When Phoebe learns her husband's triumph and vast reach rests on an elaborate Ponzi scheme her world unravels. As Jake's crime is uncovered, the world obsesses about Phoebe. Did she know her life was fabricated by fraud? Was she his accomplice?
Randy Susan Meyers is the bestselling author of Accidents of Marriage, The Comfort of Lies, and The Murderer's Daughters. Her books have twice been finalists for the Mass Book Award and named "Must Read Books" by the Massachusetts Center for the Book. She lives with her husband in Boston, where she teaches writing at the Grub Street Writers' Center.