Randolph Township Makerday: Engineering Design for Elementary Students
Description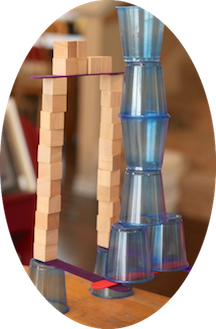 How architects and builders use shapes in their construction is an integral part of the design process. Triangles, squares, and circles play an important role in virtually every building ever constructed--from the pyramids in Egypt to the iconic Spaceship Earth ride in Disney's Epcot (pictured below). In fact, shapes and simple wooden blocks are how many architects first learned how to design. The famed architect Frank Lloyd Wright spent much of his youth playing with a set of wooden blocks called "Froebel Blocks." The blocks were so important to Wright he once said many years later that, "the maple wood blocks...are in my fingers to this day."
In this Makerday, students in grades 2-5 will explore shapes by participating in a series of design challenges using wooden blocks (and other materials) and by building a geodesic dome.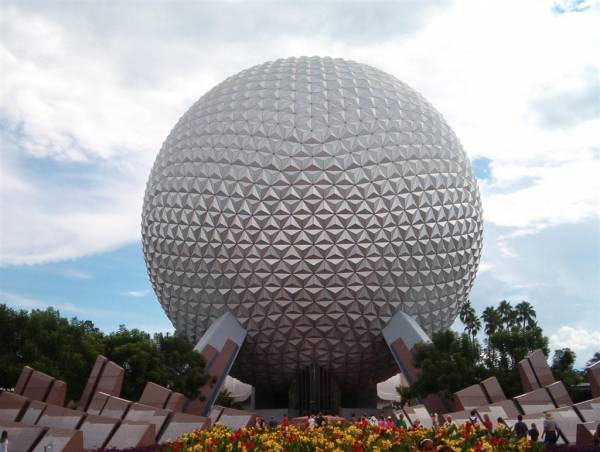 Objectives
Students will be able to:
Work with others to build structures using different materials
Understand basic geometric concepts and how they are used by builders
Discover how different shapes can alter a structure's strength
Make their own geodesic dome
---
FAQs

What are my parking options at the event?
Please park at Randolph High School and enter the school via the high school commons (by the auditorium). Once in the school, follow the signs from the commons to the high school library.
Should I drop off my child or stay for the event?
You are welcome to do either. There is plenty of space to wait in the high school media center/library. If dropping off your child, please promptly return for pickup by 11:25pm. Makerdays always end with share-outs (student presentations) starting at 11:15. Parents are welcome to attend share-outs.
Where can I contact the organizer with any questions?
Please contact Jonthan Olsen at jolsen@rtnj.org or at 973.361.0808 x 6256
Is my registration/ticket transferrable?
These makerday workshops are available only to Randolph Township Students and tickets are not tranferrable.
Who funds this experience? Why is it free?

Randolph Makerdays are funded by the Randolph Township Board of Education and the Randolph Education Foundation. The workshops are designed to excite students in STEAM education (science, technology, engeenering, arts, and math).
Why are only 25 seats available?

These makerdays are designed as hands-on experiences, therefore they are only open to small numbers of students at any given time. Registration is first-come, first-served.