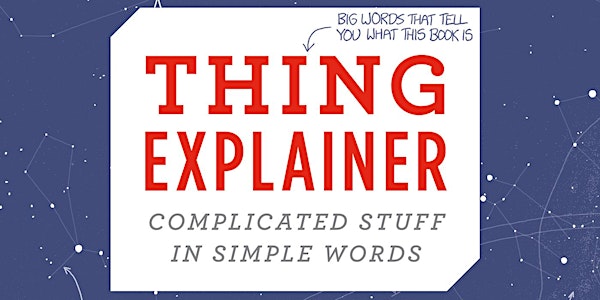 Randall Munroe at Space Center Houston
When and where
Location
Space Center Houston 1601 NASA Parkway Houston, TX 77058
Description
Book Signing with Randall Munroe
Meet Randall Munroe, creator of popular webcomic xkcd and author of the new book, "Thing Explainer: Complicated Stuff in Simple Words" on Dec. 7 at Space Center Houston. The book is a collection of diagrams inspired by Randall's "Up Goer Five" comic, an annotated blueprint of the Saturn V rocket with all the parts described using only the thousand most common English words. The event is free with the price of your admission to the Space Center for the first 250 people who sign up, so don't miss out.
The first 250 people to RSVP here will receive vouchers for entry to a presentation in Blast-Off! Theater and the opportunity to purchase an autographed copy of the book.
Event check-in will begin at 10:00 a.m. Attendees who have RSVP'd should arrive no later than 10:45 a.m. to check-in and receive vouchers. Late arrivals will not be admitted into Blast-Off! Theater. The presentation will begin at 11 a.m., followed by an autograph session at 12 p.m.
Purchase admission to the center.
For more information about this event, visit: http://spacecenter.org/education-programs/special-events/