Description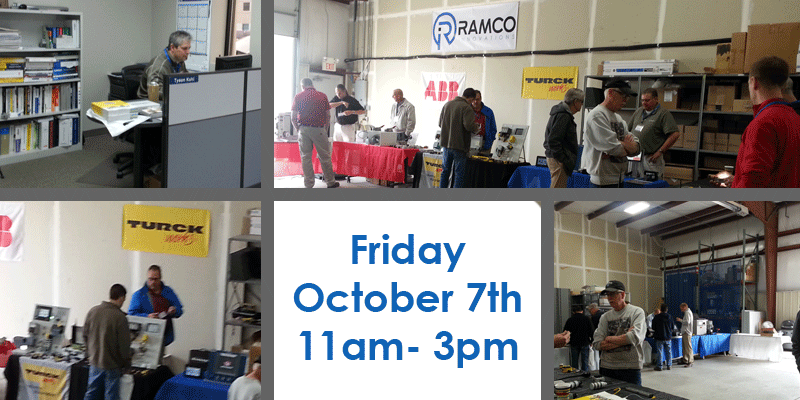 Join us for an event that is all about getting to know Ramco.
When: Friday October 7th from 11am-3pm

Have you worked with Tyson or Mike, but never had the chance to meet them in person? This is your opportunity! You will finally be able to put a face with a name!

Dean Anderson will be showcasing the latest from our top safety vendors.
Brad Vorrie will be here to show the latest in motion and robotics.
Chris Geis will be able to show you the latest in electrical controls products, VFDs and much more!
A broad offering of the latest sensors, networking and communications protocol, connectivity solutions, PLCs and more will also be at your fingertips.
Sit in on 2 different Omron Adept Robot 30 minute mini seminars.

Session 1 will be held at 11:30am and will highlight the ePLC capabilities as well as various robot applications. Have you ever wished that you could program a robot using ladder logic functions? You won't want to miss this session!

Session 2 will be held at 1pm and will focus on the Lynx AIV (Autonomous Indoor Vehicle). If you want to be able to have AIV's in your plant, but don't want to have to reconfigure the floor at all, this is the session for you!

Enjoy delicious food from Hog Wild Pit Bar-B-Q before you start your weekend or head back to work for the afternoon.

Lunch will be served from 11:30-1:30pm
**Pre-Register to make check-in at the event a breeze**