Ramblin' Man | A Global Sonic Experience - Raising $10,000 for Gilda's Club

Friday, May 10, 2019 from 6:30 PM to 8:30 PM (EDT)
Event Details
WELCOME TO RAMBLIN' MAN and thank you for coming!
I'm honored that you're here to join us for the launch of our non-profit. Ramblin' Man is both the title of our inaugural show - premiering May 10, 2019 from 6:30-8:30PM at Savor Cinema in downtown Fort Lauderdale —  and also the name of the non-profit I created dedicated to using creative forms of media to raise capital for those in need. First up - Gilda's club of South Florida - raising $10,000.
About: 
The idea for Ramblin' Man stems from an infatuation that started at a young age with two very different, yet equally important forms of media—BET and National Geographic Magazine. What they shared was a unique language that spoke to me and my desire to explore and create—I was determined to make rap music videos all around the world — in some form or fashion.
Over the last six years, that dream turned into a reality whenever and wherever I was able to grab the time. I voyaged to places like the Taj Mahal, Mount Everest, The Great Wall of China, Machu Picchu and Patagonia to do what I told myself I was going to do all along—travel the world, and leave a blaze of hot rhymes in my wake. The culmination of this work and experiences is what will be showcased at Savor Cinema on May 10th from 6:30PM-8:30PM.
Why:
I have been incredibly lucky to live a healthy life, have a loving family, and an ability to pursue my passions. It's my own belief that when you have those three things, you should attempt in some form to use your power to place something positive back into the world. For me, the intial answer has come in the form of Ramblin' Man.
Ramblin' Man was created as an homage to the same dream I had as a kid, with an energy I hope to pass forward with it. What started as a platform for my own creativity, evolved into a platform for the creativity of others to leave positive and lasting impact on communities around the world. First up on our list is Gilda's Club of South Florida—a wonderful organization that provides resources to families and patients battling cancer. Our goal is to raise $10,000 for them. We hope to inspire positive change for communities around the world and with your help and support through purchasing a ticket to the show, I know we can do it. 100% of the proceeds from ticket sales will be going to Gilda's Club.
Ramblin' Man will premiere at Savor Cinema on May 10th @ 6:30PM. I look forward to seeing you there.
-Andrew
T-Shirt design below.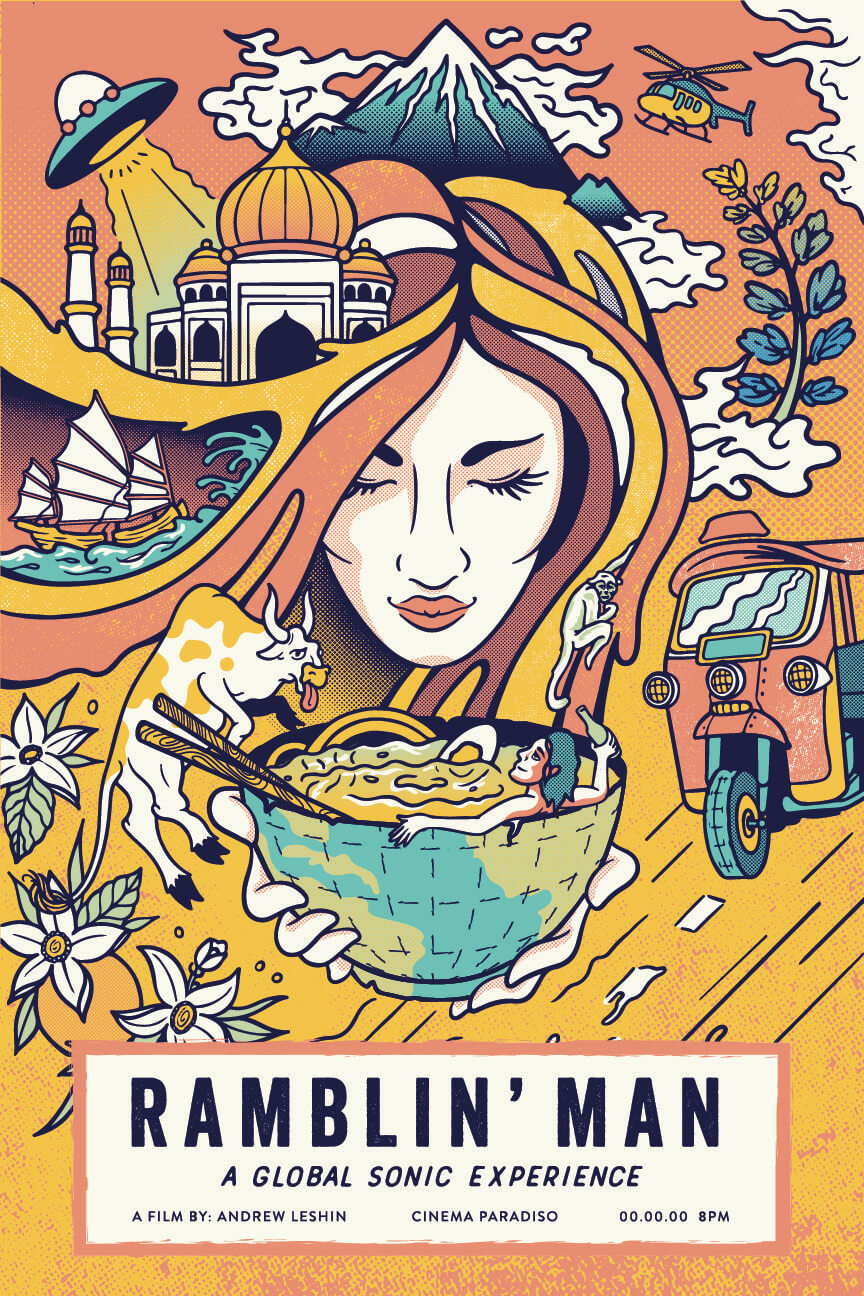 When & Where

Savor Cinema Fort Lauderdale
503 Southeast 6th Street
Fort Lauderdale, FL 33301


Friday, May 10, 2019 from 6:30 PM to 8:30 PM (EDT)
Add to my calendar
Organizer
Ramblin' Man is a non-profit organization that uses creative and exciting forms of media to help raise capital for non-profits in need of fund raising.