Description
There is a parallel KIDS' PROGRAM (ages 3-10) in a separate hall 5:30 PM - 9:00 PM. Please come early to enroll your children.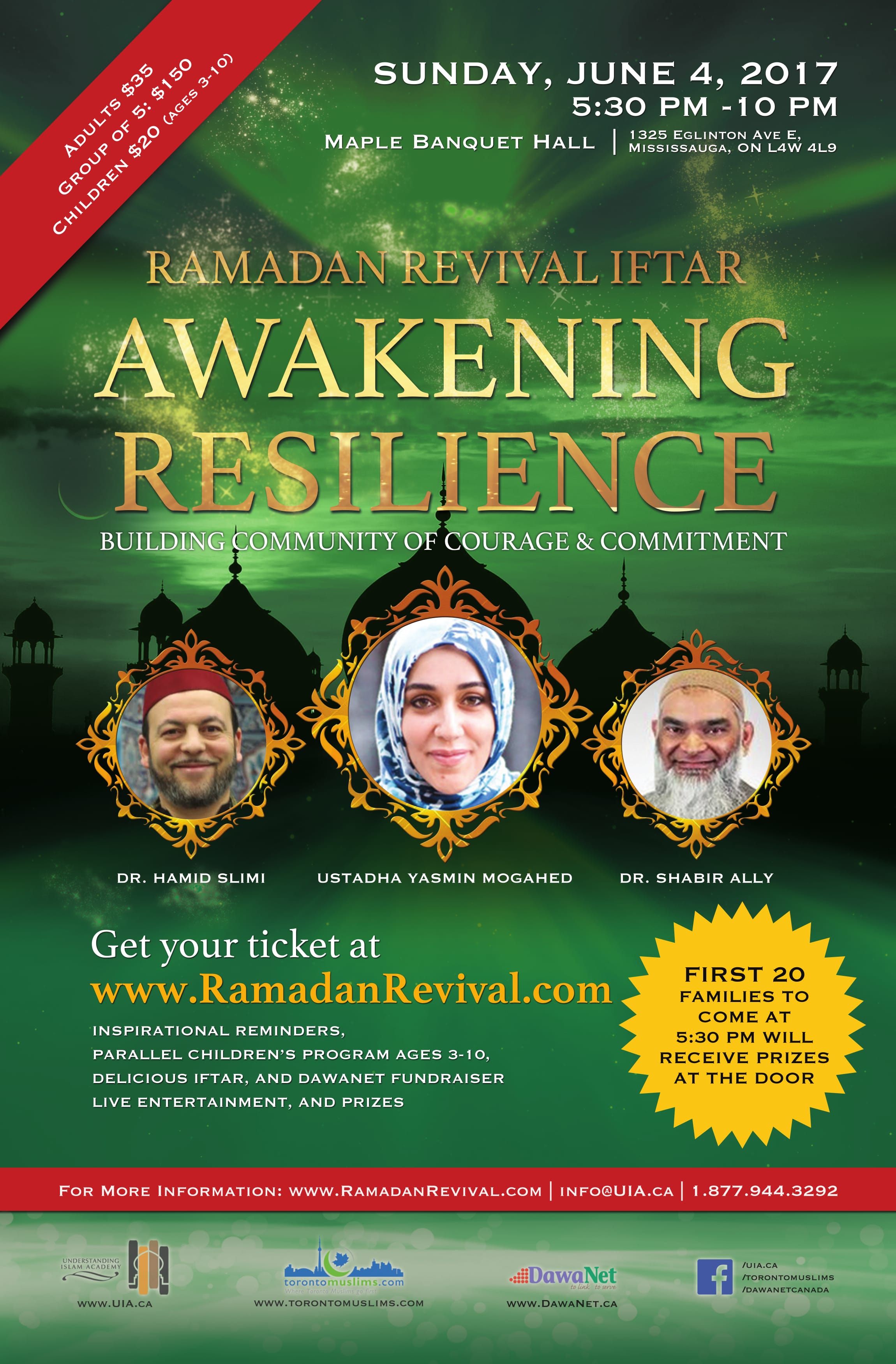 Ramadan Revival Iftar 2017
Now in our 4th year, we invite you to join us for an afternoon of rememberance, inspiring talks, and delicious iftar. We will also be holding a parallel session for kids.
Date and Time
Sunday, June 4th, 2016, from 5:30 - 10:00 PM.
Venue
Maple Banquet Hall
1325 Eglinton Avenue East, Mississauga, ON. L4W 4L9.
Ticket Prices
Adult - $35.00
Group of 5 (adults) - $150.00
Child - $20.00 (Ages 3-10)
Infant - Free (Ages 2 and under)
Speakers
Sr. Yasmin Mogahed
Dr. Hamid Slimi
Dr. Shabir Ally
This evening will not only boost your spiritual batteries in this blessed month, but also change your life for better, Insha Allah. Not a typical Iftar!
Prizes to be won!
Delicious Iftar and dinner will be served!
Parallel Kids program
Refreshing Reminders!
Raise Funds for DawaNet's groundbreaking projects