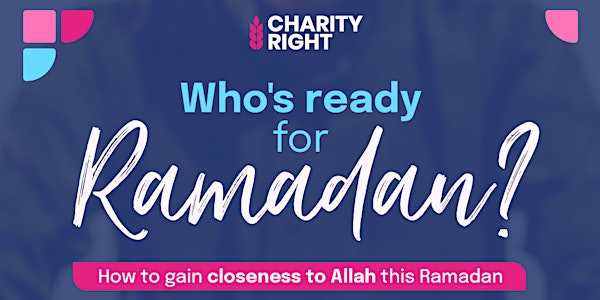 Ramadan Ready
Learn how to prepare the family to have the best Ramadan together with practical tips from Sheikh Dr Sajid Umar & Sheikh Alaa Elsayed.
About this event
Gain closeness to Allah this Ramadan
If you're in Bradford, Wimbledon and Leytonstone next month, make sure you book your tickets to see Sheikh Alaa Elsayed and Sheikh Sajid Umar who will be giving you the lowdown on how to get closer to Allah this Ramadan. Award winning Nasheed artist Omar Esa will be making an appearance in Wimbledon and Leytonstone too, so don't miss out!
VENUE CHANGE FOR BRADFORD. New location: University of Bradford Students' Union, 0.51 Student Lecture Theatre. Longside Lane Bradford, BD7 1SA.
*****Imperial Banqueting - 3 Course Meal Included*****
**AFC Wimbledon Event - Biryani Box Included**