Event Information
Location
Peace Center
1011 State Rd 540 W
Winter Haven, FL 33880
Description
Join us for a Ramadan Dinner event at the Winterhaven Peace Center.
The event will include:
A Tour of the Center
Presentation about the month of Ramadan
Dinner will be served.
ALL ARE WELCOME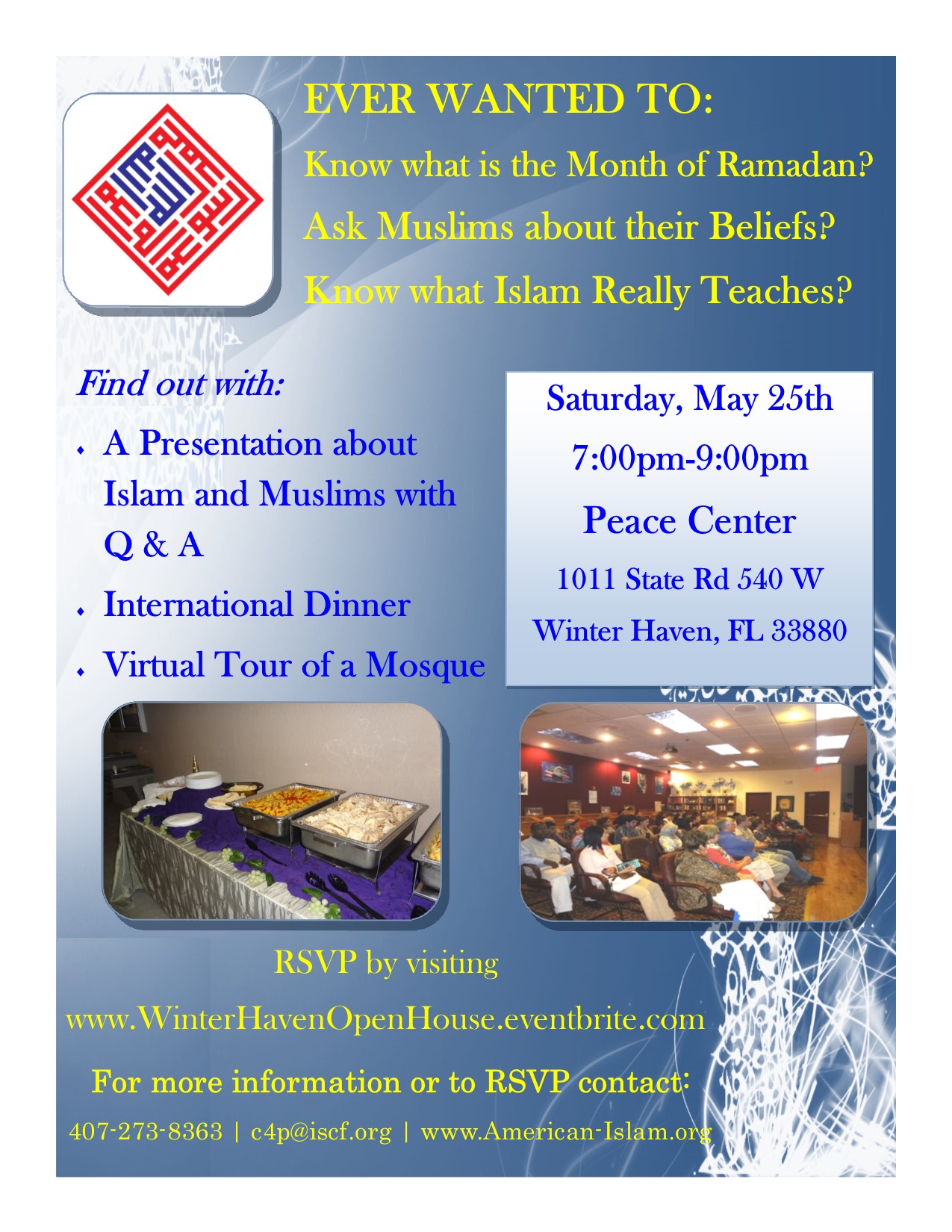 Please be aware that the following is the correct address of the Peace Center. Please use Apple or Yahoo maps to get directions, since Google maps will send you to a local farm near our official location. We are working with Google to resolve the situation.
Peace Center
1011 State Rd 540 W
Winter Haven, FL 33880
We look forward to seeing you at the event.
Date and Time
Location
Peace Center
1011 State Rd 540 W
Winter Haven, FL 33880