Description
Raindrop Foundation cordially invites you and your family to a Ramadan fast-breaking dinner.
We meet at 7:30 PM to make friends and to learn about Islamic prayer, charity, and the practice of fasting from sun up to sun down during the holiest month. We enjoy the fast-breaking dinner of delicious Turkish foods at 8:30 PM.
One important aspect of Ramadan is charity and sharing. To practice this aspect, this year Raindrop Foundation is organizing Food & Fund Drive for San Antonio Food Bank.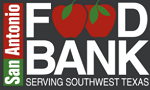 You can bring non-perishable food items as well as fund while coming to iftar dinner.
You can also donate online using the following link
We would be honored if you joined us on this occasion to break bread together.
To prepare enough food, please RSVP.

Date: Thursday, May 30, 2019.
Time: 7:30 pm - 9:00 pm.
Dress: Casual
Fee: Dinner is free, but you can contribute to Food & Fund Drive for San Antonio Food Bank.