Leica Gallery LA Artist Talk and Book Signing with Ralph Gibson 12/4/21 from 12-2:00PM
About this event
Please join us for an intimate conversation with legendary photographer, Ralph Gibson, led by Ted Forbes 12/4/21 from 12-2PM.
Sacred Land book signing to follow.
Limited Seating and Parking Available.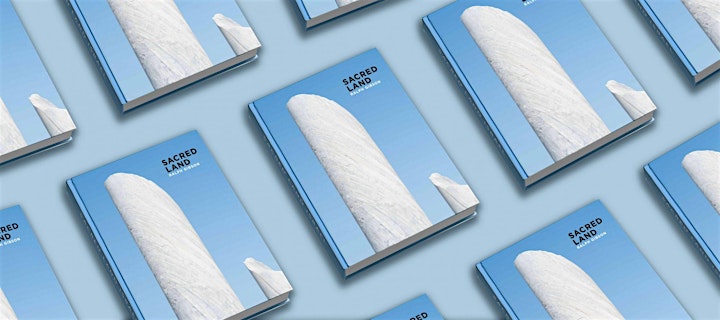 Ralph Gibson
"When my friend Marty Cohen asked if I was interested in doing a project in Israel I immediately responded yes! I had always thought of going there but my expectations were less than I discovered. It soon became apparent that as a photographer there was a wealth of material to experience. Israel is the oldest and the youngest country in the world. The light is clarion, optical and of a Mediterranean hue and this ancient luminosity refracts into mythology and biblical wisdom. Although the population is mostly secular one senses a profound spirituality. This can be seen in the words carved into stone thousands of years ago or written on parchment in the ancient tomes. These artifacts reveal an early need for knowledge and expression. One feels positioned as a human being in a much more specific way. "
- Ralph Gibson
Ralph Gibson is an American photographer whose work reveals a fascination for geometric elements found in everyday life, such as the meeting of two walls or the curve of a human arm.
Gibson grew up in Los Angeles, leaving home to enlist in the U.S. Navy at the age of 16. He was admitted to the service's photography school. On leaving the military, he continued his education at the San Francisco Art Institute and then worked as an assistant to photographer Dorothea Lange (1961–62) and later to filmmaker and photographer Robert Frank (1967–68), whereafter Gibson established himself as an independent photographer.
Gibson's work comprises formal studies and portraits that show a particular interest in light, shadow, and form; his black-and-white work in particular is reminiscent of that of predecessors such as Minor White, Edward Weston, Harry Callahan, and Lange herself. He is widely published, with books that include Light Strings: Impressions of the Guitar (2004), Brazil (2005), and Nude (2012). His numerous honorary degrees and awards include being made Commander of the Order of Arts and Letters (the highest cultural award presented by the French government) in 1986 and winning the Leica Medal of Excellence in 1988.
Organizer of Ralph Gibson| Artist Talk & Book Signing| Leica Gallery LA
Leica represents a union of craftsmanship, design and experience. It is a beautiful collision of art and engineering, and the future of form and functionality. Leica Camera, headquartered in Wetzlar, Germany, is an internationally operating, premium-segment manufacturer of cameras and sport optics products. The legendary status of the Leica brand is founded on a long tradition of excellence in the supreme quality and performance of cameras and lenses, and the iconic images that artists and photojournalists everywhere captured with them. For more information visit www.leicacamerausa.com.