Location
Theme: Is God to Blame? Moving Beyond Simple Answers to the Problem of Evil
1539 East Howard Street
Pasadena, CA 91104
Description
Join us for the fourth annual Ralph D. Winter Lectureship on April 25th and 26th in Pasadena, California.
Co-sponsored by the Roberta Winter Institute, William Carey International University and the Frontier Mission Fellowship.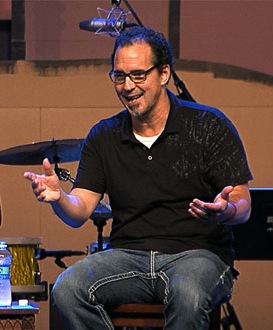 Keynote Speaker
Gregory A. "Greg" Boyd is a theologian, pastor, and author. He is Senior Pastor of the Woodland Hills Church in Maplewood, MN and adjunct Professor of Theology at Bethel University (St. Paul, MN). Boyd has authored or co-authored 18 books, including The Jesus Legend, Letters from a Skeptic and God at War. Boyd is President of Reknew.org and noted for his writings on the relationship between Christianity and politics, including his best-selling book The Myth of a Christian Nation, which led to the New York Times publishing a front-page article on Boyd. In 2010, Boyd was listed as one of the twenty most influential Christian scholars alive today.1
Theme: Is God to Blame?: Moving Beyond Simple Answers to the Problem of Evil
God gets blamed for a lot of the evil in the world. To paraphrase Dr. Ralph Winter, in regard to disease, suffering, violence in nature, etc., we have become so used to these things
 that we have drifted
 into supposing that
 this is the way God created things. And, a God who created violence, cruelty and suffering, is not so appealing to the people we're trying to win to Christ, his son. This dilemma explains the rationale for this year's lectureship. Our aim: confirming and restoring the truth and fullness of God's reputation.
The perspective we will explore in regard to this aim is the warfare worldview. In Greg Boyd's words, "the warfare worldview is the conviction that the good and evil, fortunate or unfortunate, aspects of life are to be interpreted largely as a result of good and evil, friendly or hostile spirits warring against each other and against us."2
Attendees will walk away having grappled with how the warfare worldview affects their lives, their picture of God, their prayers and their ministry.
Panel Discussion Participants
Bob Blincoe, U.S. Director of Frontiers
Brad Cole, Neurologist and Assistant Professor Basic Sciences Division of Anatomy, Loma Linda University
Richard Gunasekera, Distinguished Professor & Director Biological Sciences, Graduate Studies & Laboratories, University of Houston System in Sugar Land, University of Houston-Victoria
Stan Guthrie, editor at large for Christianity Today magazine
Charles Kraft, Professor Emeritus of Anthropology and Intercultural Communication, School of Intercultural Studies, Fuller Theological Seminary
Brian Lowther, Director, Roberta Winter Institute
Dennis Okholm, Professor of Theology, Department of Theology and Philosophy, Azusa Pacific University
Gerald Winslow, Professor of Christian Ethics, VP for Spiritual Life, Loma Linda University
Allen Yeh, Associate Professor of Intercultural Studies and Missiology, Biola University
Schedule:
Thursday
6:30pm - Registration & Exhibitors

7:00pm - Welcome & Introduction

7:05pm

-

Greg Boyd shares his pilgrimage

, an amazing life story not to be missed
Friday
9:10am

-

Welcome & Introduction
9:15am

-

Lecture #1
10:15am -

Break & Exhibitors

10:30am -

Panel Discussion

11:15am

-

Q&A
12:00pm - Lunch in cafeteria or off campus
2:00pm

-

Lecture #2
3:15pm -

Break & Exhibitors

3:30pm -

Panel Discussion

4:30pm

-

Q&A
5:30pm Dinner in cafeteria or off campus
7:00pm - Lecture #3

8:00pm - Panel Discussion

8:45pm - Q&A

9:15pm - Close and Call to Action
1 http://en.wikipedia.org/wiki/Greg_Boyd_(theologian)
2 http://reknew.org/media/the-warfare-worldview/