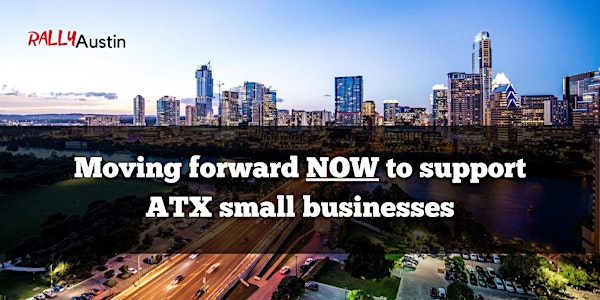 RALLY Austin Coalition - VIRTUAL Kickoff
Rally with business leaders, city officials, and influencers to start revitalizing the ATX business community. #RALLYup
About this event
Rally Austin is committed to supporting Austin businesses - we are a connected group of locals whose primary motivation is to mitigate the great and insurmountable economic impact hitting Austin now.
Thousands of part-time jobs, projects, and business opportunities were lost promptly, impacting Austin and those most in need. In order to move forward, the community needs to RALLY around the economic fallout of canceling the biggest event of the year for most small businesses.
The Rally Austin Coalition VIRTUAL Kickoff will bring together local business owners, industry & civic leaders, and supporters to celebrate the resiliency of the Austin economy. Take action by becoming a 'rAlly' and join us for an inclusive chat designed to demonstrate the strength of our local business community.
Let's figure out ways to cross-promote and to bring up all of our LOCAL businesses!