Event Information
Location
Texas Southern University - Student Service Center
3100 Cleburne Street
Houston, TX 77004
3rd Annual March for Black Women Houston
About this event
On February 22nd join black women of ALL identities and their allies as we RALLY and then MARCH TO THE POLLS at Texas Southern University to vote together in the March Primary.
This year we will Rally and March to the Polls to vote together in March 2020 Primary Election to flex the political power of black women.
Black women will be central to the outcome of the 2020 election. We're putting together an to celebrate the leadership of black women in all political and social movements in this country and set the stage for a year of engagement in the upcoming election where the states for this country and our community have never been higher.
Visit the March for Black Women Houston website for more details!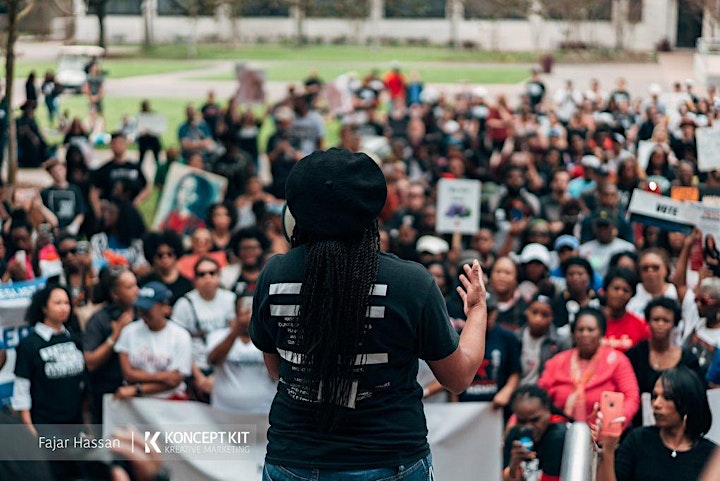 Date and time
Location
Texas Southern University - Student Service Center
3100 Cleburne Street
Houston, TX 77004